Get the fresh taste of summer with this Cucumber Salad Recipe. It's another great recipe from my friend, Briana.
Cucumber Salad Recipe Ingredients
1 part cucumber
1 part tomato (Romas are the best for this- but I couldn't find any good ones so I used what I had…)
1 part red onion
Cucumber Salad Recipe Directions
Using a peeler, peel your cucumbers.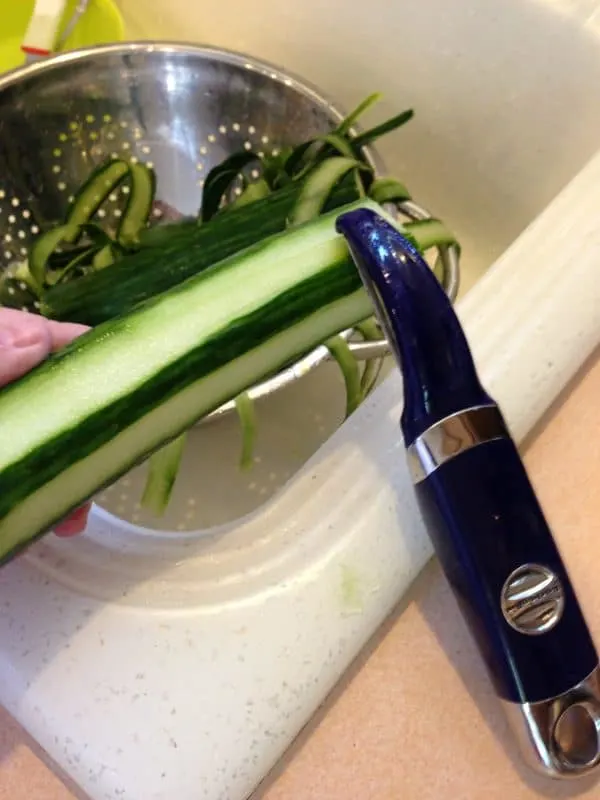 Slice cucumbers in half lengthwise and then in half again.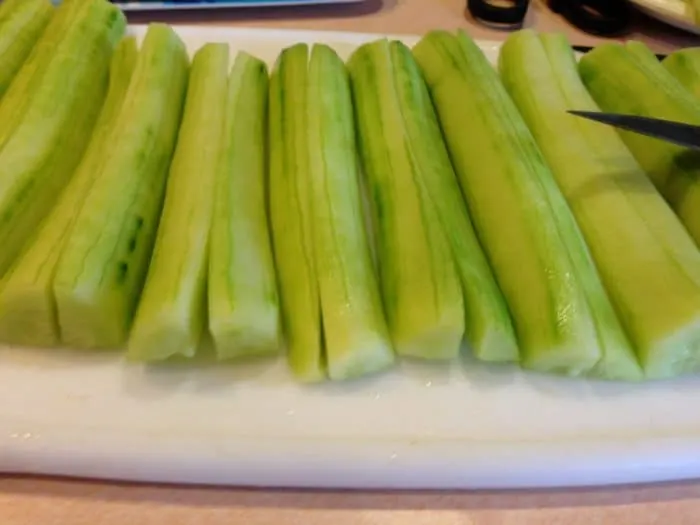 Chop cucumbers.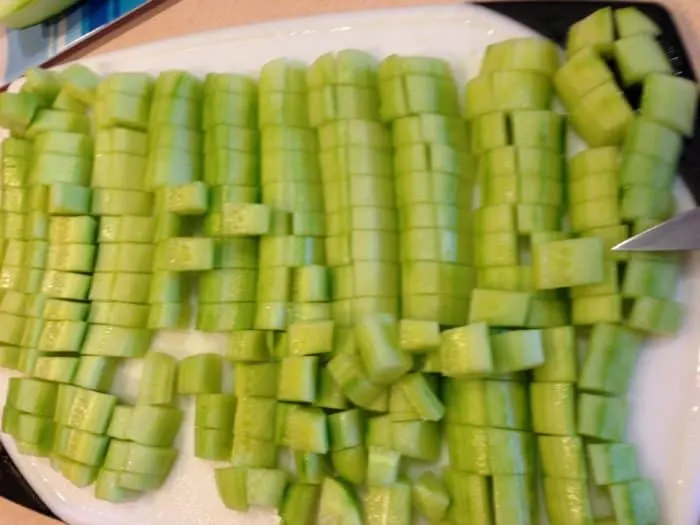 Remove stems from tomatoes.
*I use a melon baller to remove the stems from tomatoes-less waste.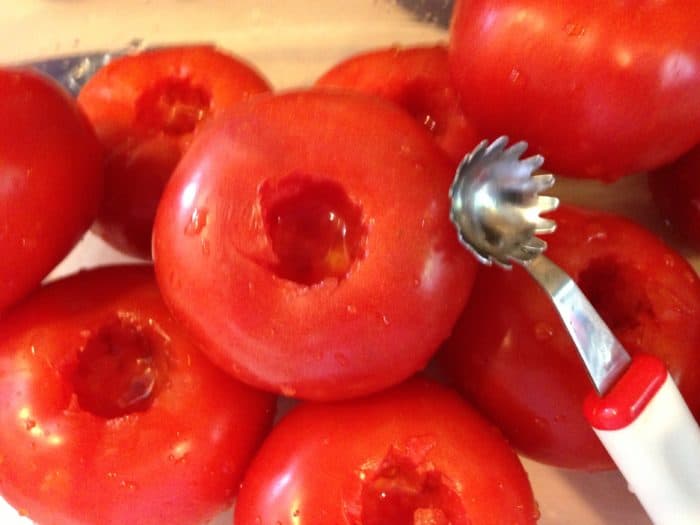 Slice tomatoes lengthwise.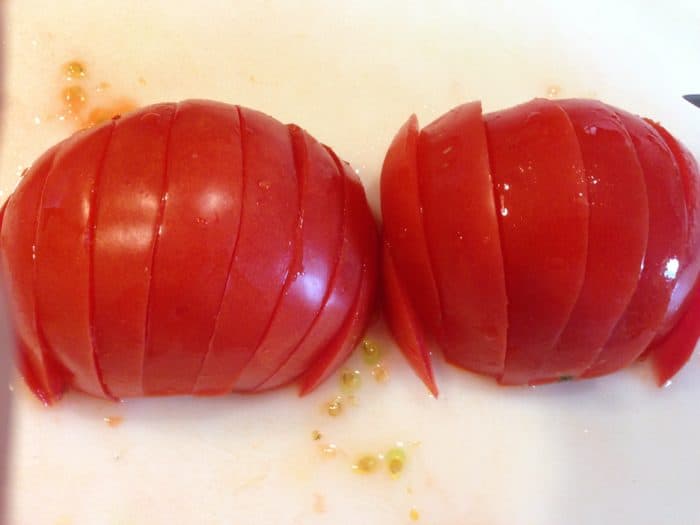 Then turn tomato and slice in opposite direction.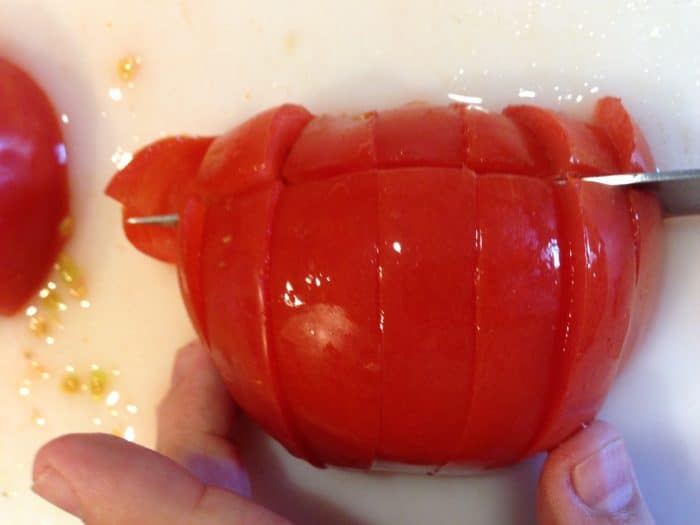 Chop your onion coarsely.
*Always rinse onions in cold water after slicing… It reduces the residue left on them that causes the smell and the bad breath syndrome…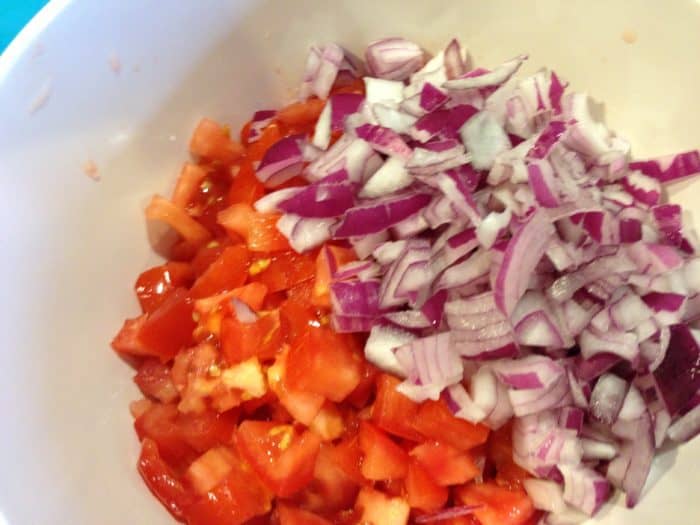 Mix well and add Annie's shitake sesame vinaigrette. (I couldn't find Annie's so I used a Newman's Own and it didn't taste the same…)
Stir and garnish w/sesame seeds.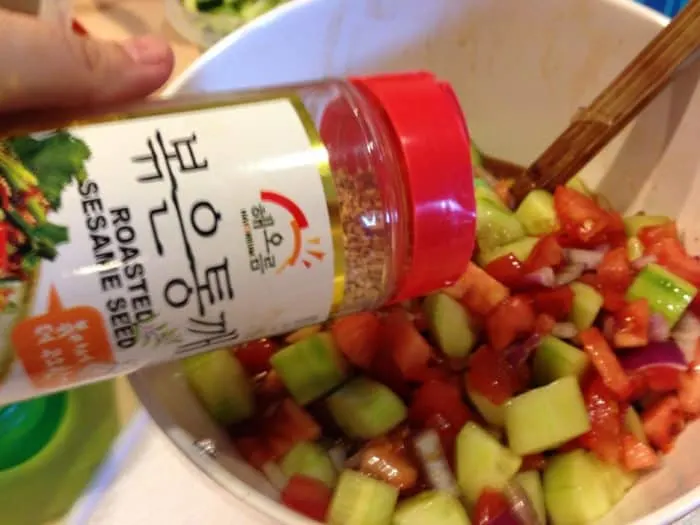 I made enough to feed 50…