Corn on the cob is a summer treat. Roasted, boiled or barbecued, this vegetable seems to appeal to the majority.
Eating corn on the cob was once described by Lillian Eichler Watson, in a 1921 etiquette book, as "without a doubt one of the most difficult foods to eat gracefully." Her words still hold true today. Watch people eat corn on the cob and you'll discover so many ways to eat it. Holding it at the ends, holding it in a napkin, and some even using a small knife to cut off the kernels.
Season the cob drenched in butter, and sprinkled with salt and pepper, paprika or tobacco. Everyone has a favorite way. Etiquette recommends salting and buttering the corn a section at a time right before biting into the kernels in that section.
How to Shuck Corn on the Cob
Briana made corn on the cob for fifty guests this past Memorial Day weekend. For the record, she hates shucking corn. It was her "chore" each summer at Grandma's because SHE hated shucking corn.
Does that sound familiar?
No matter the chore, corn fresh from a garden or Farmer's Market shucked tastes amazing!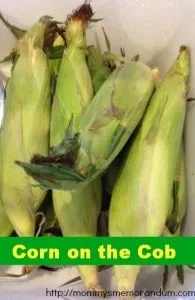 Start at the end of the corn where the strings are hanging out and pull down to "undress it".
Continue until the cob is Nekkid then, snap the bottoms off!
Rinse in cold water, running your hand up and down the corn cob to remove the "silk threads" that may be clinging.
To help alleviate Miss Watson's etiquette predicament, you may want to break the cob in half for easier eating.
It takes hardly any energy to snap a corn cob in half versus fighting like crazy with a knife to cut through one. Just grab each end and break it in half!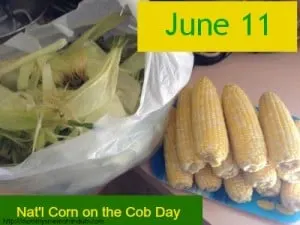 If you have tamales on your menu, save the husks.
How to Cook Corn on the Cob: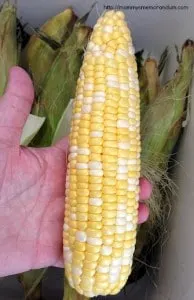 Once your cob is shucked, boil a big pan of water.
Place corn on the cob into the boiling water.
Boil for three minutes- don't over-boil!
Remove from water and place on an area where the cob can drain.
Serve immediately, or wrap in aluminum foil with butter to keep warm.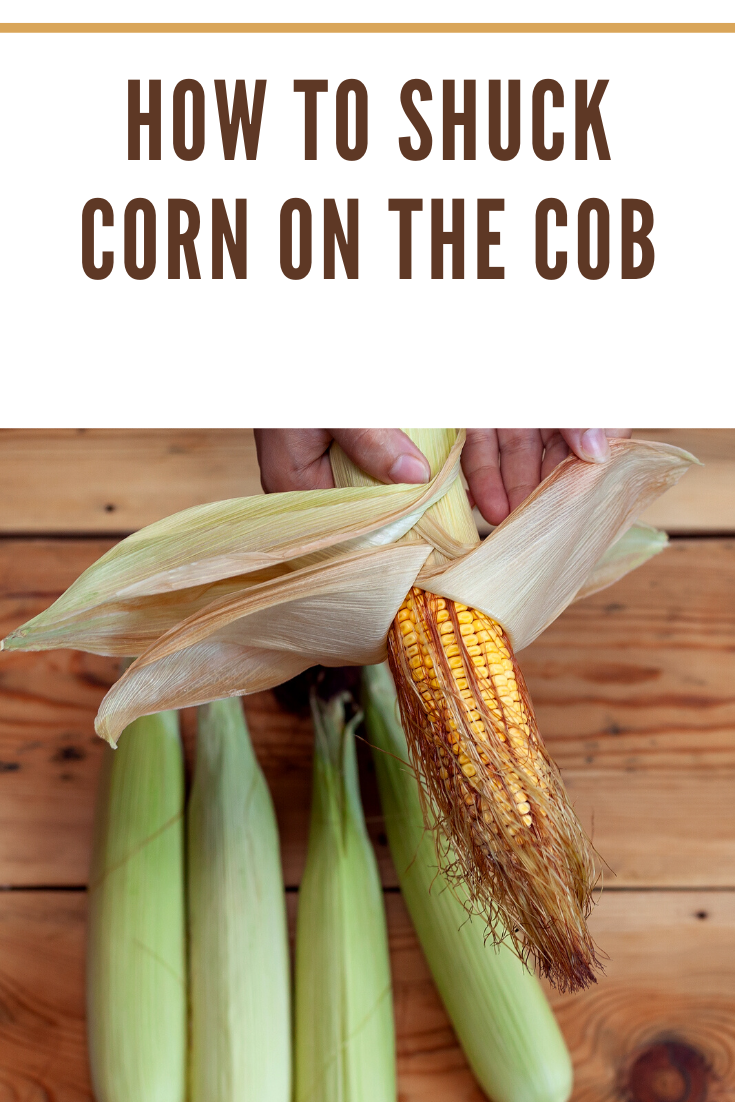 About Corn on the Cob:
Native American tribes ate corn before European settlers arrived in the Americas.