Looking for the Best Ever Toffee Recipe? This is it!
While a Heath bar will curb the craving, this toffee is an easy confection that doesn't require molasses-like many recipes. Caramelize the sugar and heat until it reaches the hard crack stage and you've created a delicious treat!
Experiment with the temperature for different textures and hardness–make it how you like it from soft and sticky to hard and brittle.
An unbelievably easy, no-fuss, homemade toffee recipe. So addictive you won't want to share!
This is one of those candy recipes that will be handed down for generations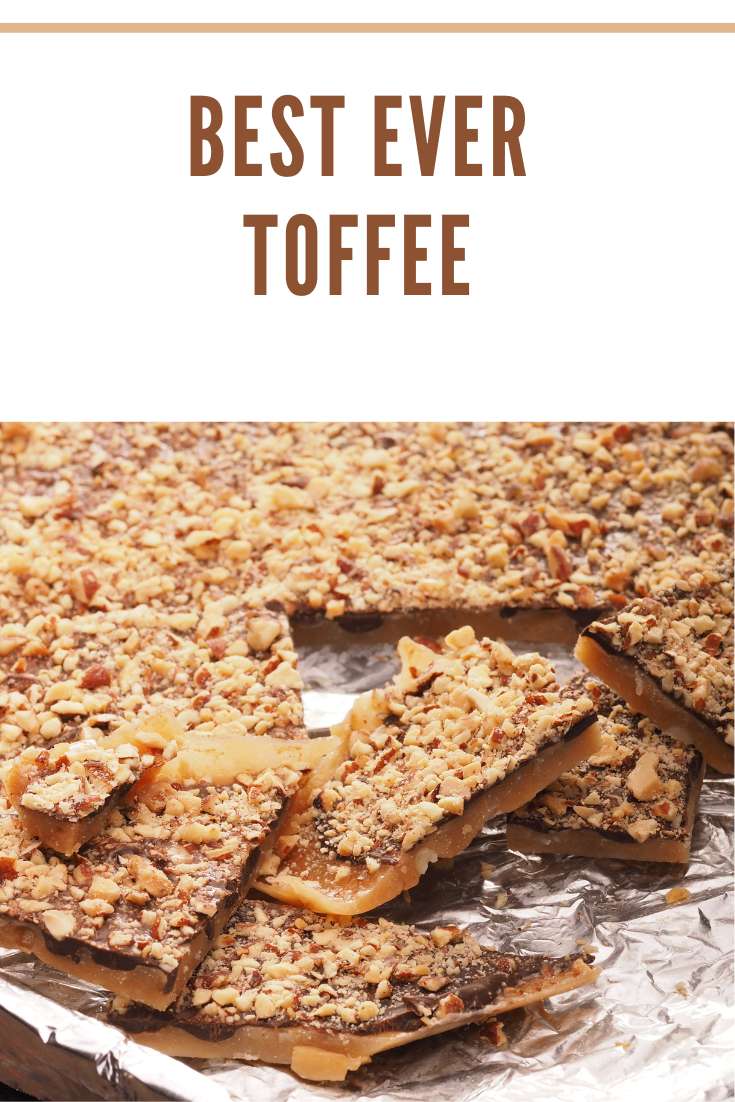 Best Ever Toffee Recipe Ingredients:
2 cups Butter
1/4 cup plus 2 tablespoons water
2 tablespoons light corn syrup
1 1/2 cups chopped walnuts or pecans, toasted
1 cup (6 ounces) semisweet or real milk chocolate chips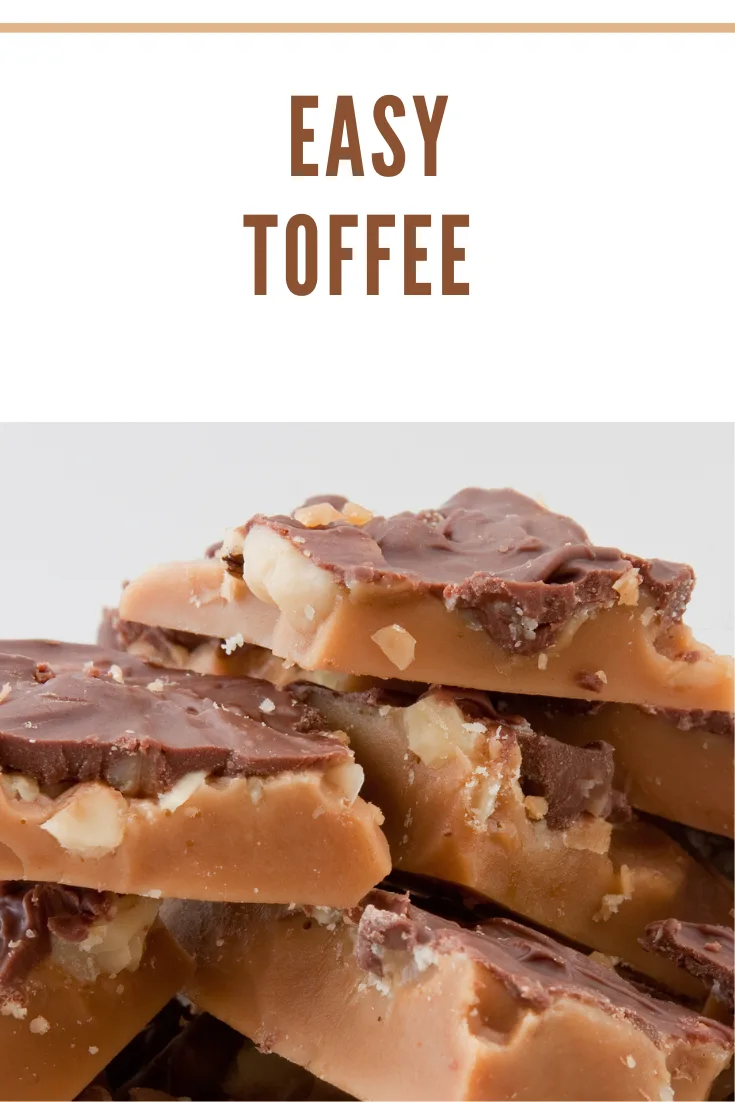 Best Ever Toffee Recipe Directions:
Butter 15x10x1-inch baking pan; set aside. Combine all ingredients except nuts and chocolate chips in a heavy 3-quart saucepan. Cook over medium heat, constantly stirring until butter is melted.Reduce heat to medium-low. Cook 25-40 minutes, occasionally stirring until candy thermometer reaches 300°F or a small amount of mixture dropped into cold water forms hard, brittle strands. Stir in 1 cup of nuts.Pour mixture into prepared pan; spread to desired thickness. Sprinkle chocolate chips over hot candy; let stand 5 minutes. Spread melted chocolate evenly over the candy. Sprinkle with nuts. Cool, at least 3 hours. Break into pieces.

Store in a container with a tight-fitting lid in a cool dry place for up to 3 weeks.