Introducing the No Fail Recipe for Easy Homemade Caramel Sauce
Are you ready to indulge in the luscious, velvety goodness of caramel sauce without the fear of messing it up? Look no further! We present to you the ultimate No Fail Recipe for Easy Homemade Caramel Sauce that will have you savoring the rich, buttery sweetness in no time. Whether you're a seasoned chef or a novice in the kitchen, this recipe promises to deliver impeccable results every single time.
Imagine drizzling this liquid gold over your favorite desserts, such as ice cream, brownies, pancakes, or even fresh fruits. The possibilities are endless, and with this fail-proof recipe, you can say goodbye to store-bought caramel and confidently create your very own delectable sauce at home.
Gather your essential ingredients, take out your trusty saucepan, and get ready to embark on a journey that will awaken your taste buds and delight your loved ones. With just a few simple steps and a dash of patience, you'll achieve a smooth and heavenly caramel sauce that's guaranteed to impress.
So, let's dive into the world of caramel-making mastery and unlock the secrets to creating a tantalizing treat that will elevate your desserts to a whole new level. Get ready to experience the joy and satisfaction of mastering the art of Easy Homemade Caramel Sauce!
No Fail Recipe EASY Homemade Caramel Sauce
For an effortless caramel sauce, I sometimes use the Instant Pot to make Dulce de Leche, but usually, I turn to this tried and EASY Homemade Caramel Saucetrue caramel sauce that's so easy it makes store-bought caramel sauce pointless.
The EASY Homemade Caramel Sauce recipe uses just a few ingredients that combine in one pot.
Add some whisking to thicken to desired consistency, and you're ready to drizzle, eat and indulge.
Depending on the recipe you may want to add some coarse sea salt for the salted caramel flavor that trends so often during the fall and winter holidays.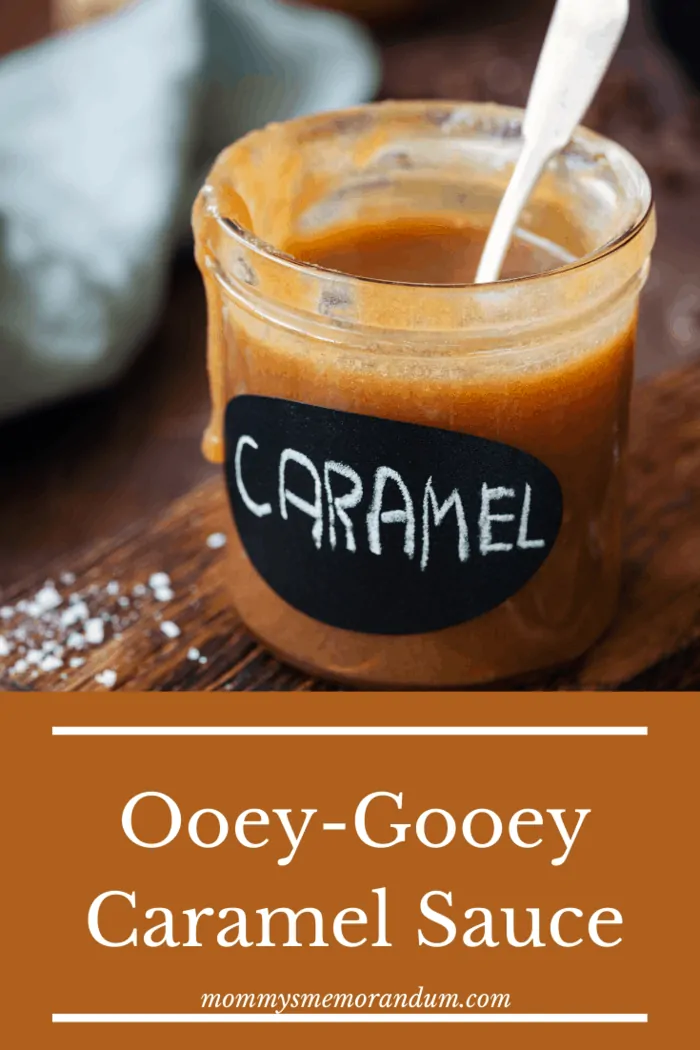 It takes me back to the Ice Cream Parlor I use to take my kids to where they made the best caramel sauce from scratch.
It was a caramel sauce I dreamed about and made excuses for celebrations so I could sink my spoon into the caramel confection and get my fix.
I find this recipe is simple, and I don't use a candy thermometer.
I do suggest, the first few times you make this homemade caramel sauce recipe, you use a candy thermometer and bring the sauce to a softball stage (The Spruce) for one minute.
Getting the caramel sauce to the softball stage will help it get thick and gooey.
The hardest part is the stirring.
Be prepared to whisk. whisk. whisk.
You can also use a spoon or spatula.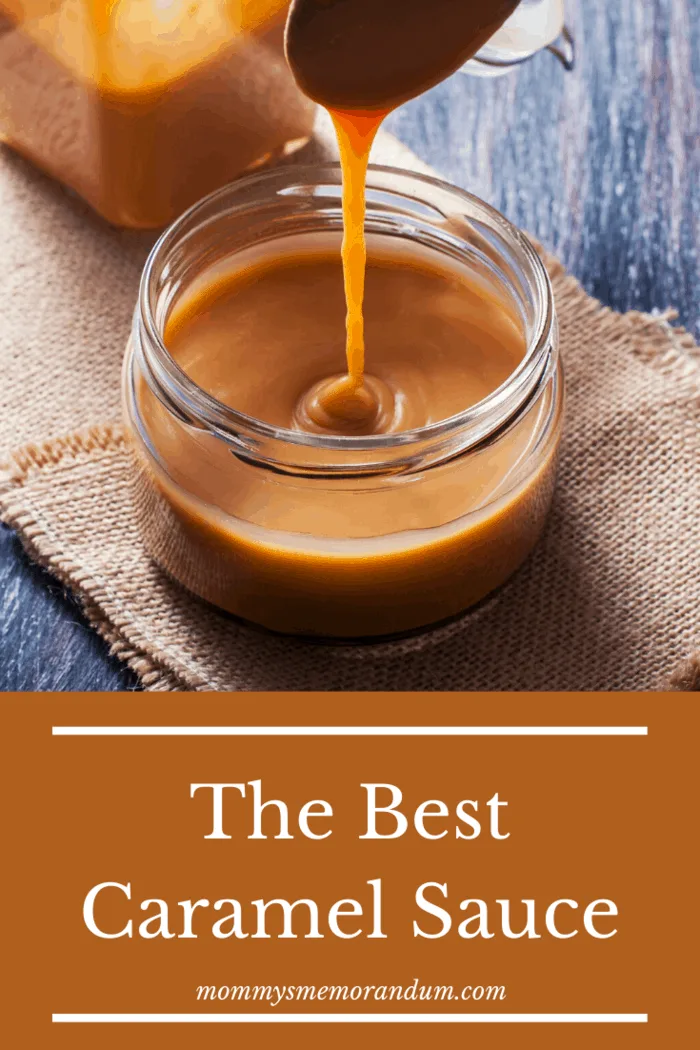 Easy Homemade Caramel Sauce
Servings: Makes approximately 1 cup of caramel sauce
Prep Time: 5 minutes
Cooking Time: 7 minutes
Ingredients:
1 cup light brown sugar, packed
4 Tbsp unsalted butter
1 tsp sea salt (optional, but worth it)
1/2 cup half and half
1 Tbsp real vanilla extract
EASY Homemade Caramel Sauce Directions:
In a saucepan, combine the light brown sugar, unsalted butter, sea salt (if using), half and half, and real vanilla extract.
Place the saucepan over low heat and start whisking the ingredients together constantly. Continue whisking until the mixture is smooth and all the ingredients are well combined.
Allow the mixture to simmer over low heat, still whisking constantly, until it is no longer watery and has thickened to a luxurious caramel consistency. This process usually takes about 7 minutes.
Be careful not to whisk the sauce too thick, as it will continue to thicken as it cools. The desired consistency is smooth and pourable.
Once the caramel sauce has reached the desired thickness, remove the saucepan from the heat.
You can serve the caramel sauce warm, at room temperature, or chilled after refrigeration. It pairs perfectly with a variety of desserts, such as ice cream, brownies, pancakes, and fresh fruits.
For storing the sauce, transfer it to an airtight container and keep it in the refrigerator. This caramel sauce can be stored for up to two weeks.
To make the sauce drizzle again after refrigeration, simply warm it on the stovetop or in the microwave until it reaches the desired consistency.
For a More Complex Flavored Caramel Sauce:
If you're looking to take your caramel sauce to the next level, try adding 3 tablespoons of molasses to the recipe. Include the molasses along with the brown sugar and butter at the beginning of the process.
The addition of molasses will impart a delightful depth of flavor, creating a more complex and robust caramel sauce that's sure to impress your taste buds.
---
With this easy-to-follow recipe, you'll master the art of making delectable homemade caramel sauce in no time. Its versatility and wonderful taste make it a perfect topping for numerous desserts or even as a delightful dip. From drizzling over ice cream to complementing your favorite baked goods, this caramel sauce will elevate your culinary creations to new heights. Get ready to savor the sweet satisfaction of creating your very own irresistible caramel sauce with this fail-proof recipe!
Tips for Perfect Homemade Caramel Sauce:
Opt for Richness: For an indulgently rich and creamy caramel sauce, consider using heavy whipping cream instead of half and half. The higher fat content in heavy cream adds a luxurious texture and enhances the overall flavor.
Experiment with Evaporated Milk: If you don't have half and half or heavy whipping cream on hand, don't worry! You can still achieve a delightful caramel sauce by using evaporated milk as a substitute. It imparts a slightly different taste and consistency but remains a delicious alternative.
Embrace Dark Brown Sugar: To elevate the appearance and flavor of your caramel sauce, try using dark brown sugar in place of light brown sugar. The darker color will add a deeper caramel hue, and the nuanced flavors will give your sauce a distinct character.
Importance of Fat: Ensuring your caramel has the right fat content is essential for its smoothness and elasticity. Butter stands as the ideal choice, delivering not only superior quality but also a delicious taste. Many gourmet candy makers opt for butter to craft their exquisite caramel creations.
Beware of Substituting Too Much Butter: While butter is the preferred fat for premium caramel sauce, some recipes may substitute it with other fats in smaller quantities. Be cautious when altering the fat content, as it can impact the taste and texture of your caramel. Keeping a balanced ratio is key to maintaining the desired richness.
By incorporating these tips into your caramel-making journey, you'll have the flexibility to tailor the sauce to your preferences. Whether you're seeking a velvety-smooth texture, a darker caramel color, or experimenting with different fats, the possibilities are endless. So, unleash your culinary creativity and enjoy the sweet rewards of mastering the art of homemade caramel sauce!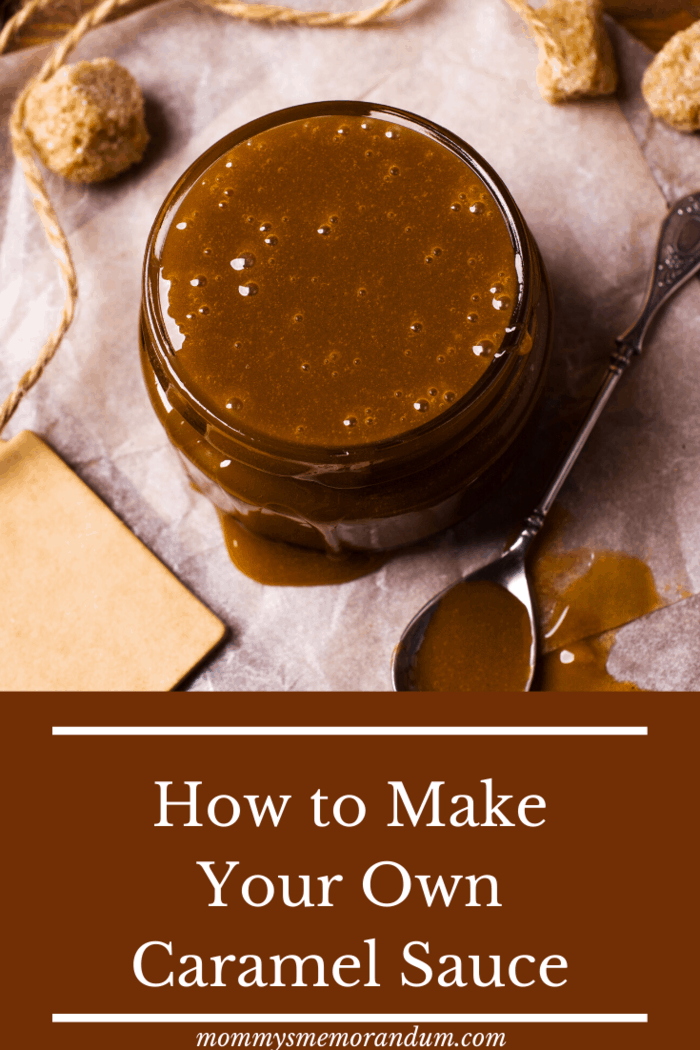 Frequently Asked Questions (FAQs) for Easy Homemade Caramel Sauce Recipe:
1. Can I use regular granulated sugar instead of brown sugar?
While brown sugar adds a unique flavor and color to the caramel sauce, you can use granulated sugar as a substitute. However, keep in mind that the sauce's taste and appearance may differ slightly from the original recipe.
2. Can I make this recipe without butter for a lower-fat option?
While butter contributes to the rich taste and smooth texture of the caramel sauce, you can experiment with alternative fats if you're looking for a lower-fat option. However, be cautious when reducing or replacing the butter, as it may impact the overall taste and consistency.
3. How can I prevent the caramel from burning during the cooking process?
To avoid burning the caramel, make sure to simmer it over low heat and continuously whisk the ingredients together. Burning can occur if the heat is too high or if you stop whisking, causing the sugar to crystallize and overcook. Gentle heat and constant stirring are crucial for a successful caramel sauce.
4. Can I add other flavorings to the caramel sauce?
Absolutely! Feel free to get creative with additional flavorings to customize your caramel sauce. You can try adding a hint of cinnamon, a touch of nutmeg, or even a splash of your favorite liqueur for a unique twist.
5. How do I know when the caramel sauce is ready to be removed from the heat?
The caramel sauce is ready when it has thickened to a smooth, pourable consistency. This typically takes about 7 minutes of simmering over low heat while whisking constantly. Be careful not to whisk it too thick, as the sauce will continue to thicken as it cools.
6. Can I store the caramel sauce at room temperature?
It is best to store the caramel sauce in an airtight container in the refrigerator. When properly stored, the sauce can last up to two weeks. Remember to warm it on the stovetop or in the microwave before using it to achieve a drizzle-like consistency.
7. Can I reheat the caramel sauce after refrigerating it?
Absolutely! You can warm the caramel sauce on the stovetop or in the microwave to bring it back to a drizzling consistency. Just be sure to do so gradually and stir well to ensure even heating.
8. How can I use this caramel sauce in my desserts?
The uses for this caramel sauce are endless! You can drizzle it over ice cream, pancakes, waffles, or desserts like brownies and cheesecake. It also pairs wonderfully with fresh fruits or as a dipping sauce for apple slices.
With these FAQs, you'll have the confidence to create the perfect caramel sauce and troubleshoot any potential concerns. Happy caramel-making and enjoy your delightful homemade creation!
Pour Some Caramel on It:
Use this easy caramel sauce recipe to whip up a topping for ice cream, pie (it is delicious with pear pie), and more.
Dip fruit into it.
Dip cookies into it.
Drizzle over cupcakes.
Use this sauce in coffee–it makes a delicious salted caramel pumpkin spice iced coffee, Copy Cat: Starbucks Salted Caramel Mocha Recipe, or Caramel Macchiato Forte Recipe
I can keep going about this easy caramel sauce recipe because it's so simple…and so good. You can even use it as caramel fondue.. You can even use it as caramel fondue..
But.
I think you should just go and make a jar.
Right.
Now.

Did You Know?
The Candy King himself, Milton Hershey, did not start his empire making chocolate.
His first company was actually Lancaster Caramel Company.
Hershey discovered chocolate while seeking a coating for Lancaster Caramels.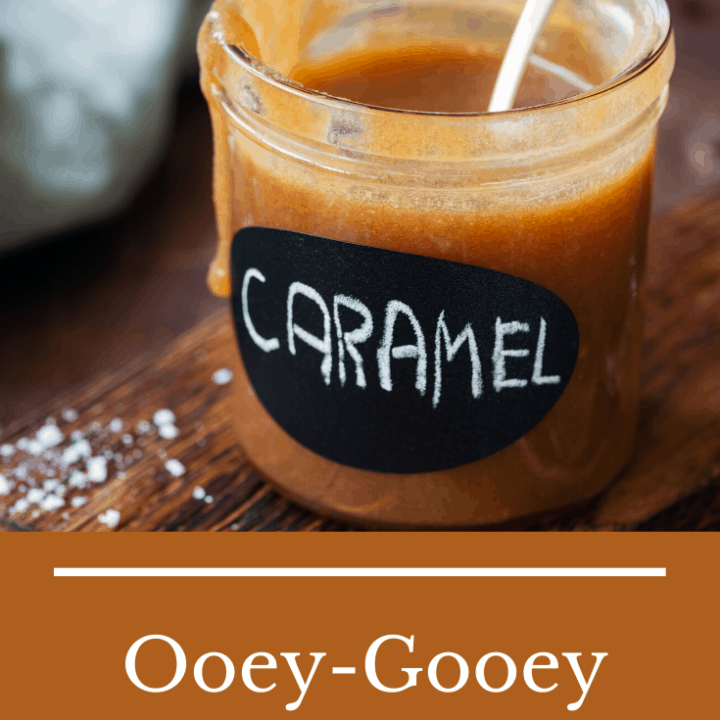 EASY Homemade Caramel Sauce Recipe
Just 5 ingredients to the perfect easy caramel sauce to drizzle, eat and indulge. You'll never go back to store-bought caramel sauce again.
Ingredients
1 cup light brown sugar, packed
4 Tbsp unsalted butter
1 tsp sea salt, optional, but worth it
1/2 cup half and half
1 Tbsp real vanilla extract
Instructions
Combine all ingredients in a saucepan: Simmer over low heat while whisking constantly until no longer watery and thickened (about 7 minutes).
This sauce will thicken as it cools so don't whisk it too thick.
Serve warm, at room temperature or chilled with refrigeration.
Store in an airtight container in the refrigerator for up to two weeks.
Warm on the stovetop or in a microwave to make it drizzle.
Notes
For a richer cream use whole cream.
You can also use evaporated milk.
You can use dark brown sugar for a darker caramel color and slightly different flavor.
Nutrition Information:
Yield:

16
Serving Size:

1
Amount Per Serving:
Calories:

80
Total Fat:

4g
Saturated Fat:

2g
Trans Fat:

0g
Unsaturated Fat:

1g
Cholesterol:

10mg
Sodium:

154mg
Carbohydrates:

12g
Fiber:

0g
Sugar:

11g
Protein:

0g
Nutritional Information may not be accurate.