We love this Instant Pot Potato Salad Recipe!
Potato Salad is a great side dish, and the Instant Pot makes it almost effortless.
This recipe is an adaption of an old family recipe, my Grandma Charlotte's. The pickle juice is her secret ingredient. (Shhh! Don't tell anyone I told you!)
You can use any type of mustard you like, or have on hand–yellow mustard, spicy brown mustard, or Dijon all works well.
You cook the egg with the potatoes to save time.
If you use the Instant Pot Eggs 5-5-5 method you can use those hard-boiled eggs too.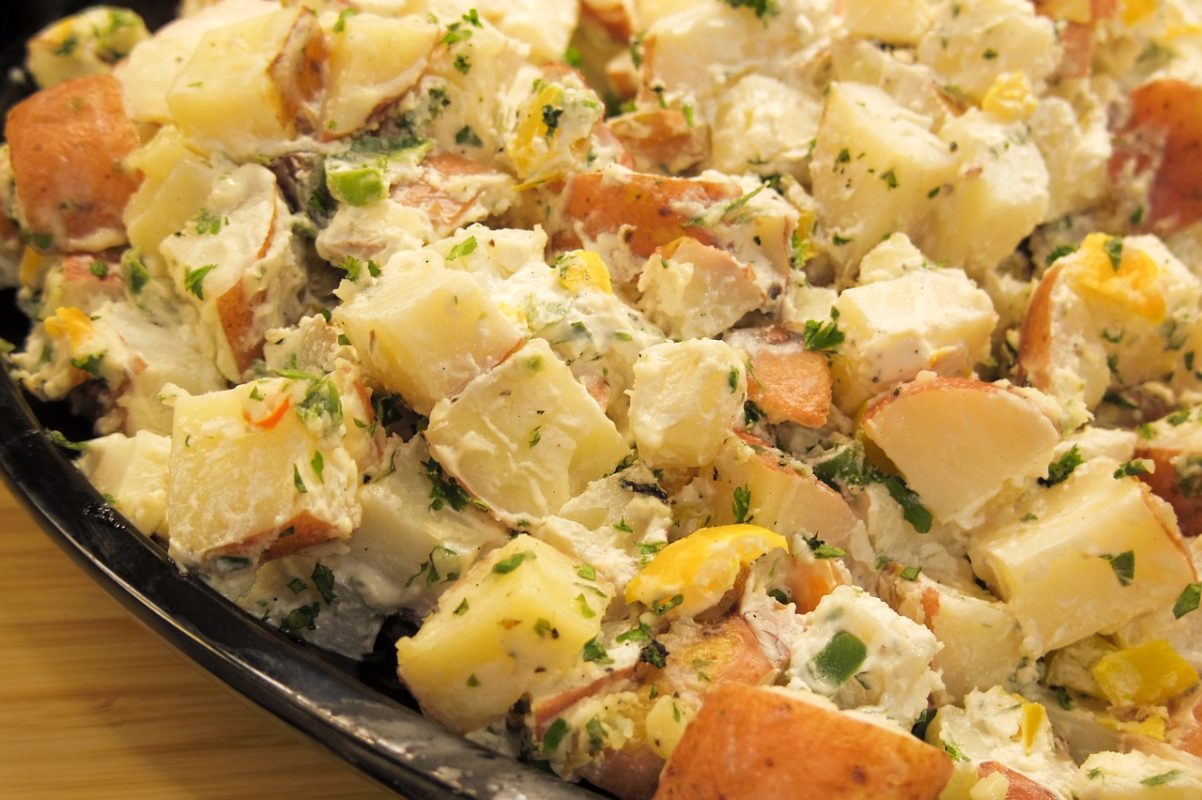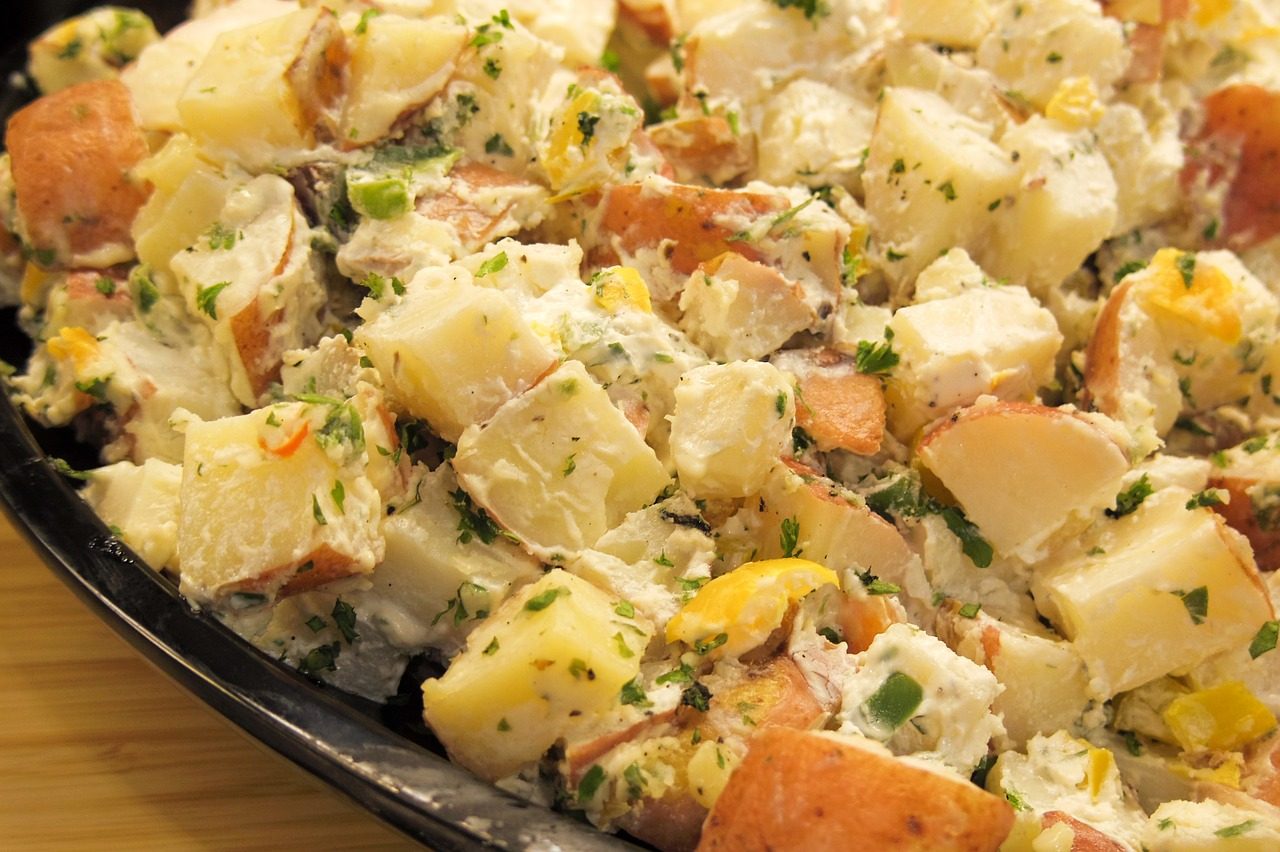 Prep Time: 5 minutes
Pressure Cook: 4 minutes on high
Release: Quick
Total Time: 19 minutes
Equipment:
Measuring Cups and spoons
chef's knife
2 small bowls
steamer basket
tongs
medium bowl
mixing spoon
Instant Pot Potato Salad Ingredients:
1 cup water, for steaming
3 pounds red potatoes, washed and quartered
2 large eggs, uncracked
1/3 cup mayonnaise
3 tablespoons dill pickle juice
1 Tablespoon prepared mustard
1 teaspoon fine sea salt
1/2 teaspoon ground black pepper
1 celery stalk, diced
4 scallions (white and light green parts only), chopped
You can garnish with paprika or parsley if you like
Instant Pot Potato Salad Directions:
Prepare an ice bath for the eggs. Fill a small bowl with ice and cold water.
Pressure cook the potatoes and eggs. Pour the water into the inner cooking pot and place a steamer basket inside. Put the quartered red potatoes in the steamer basket. Place the whole eggs on top of the potatoes. Lock the lid into place and turn the valve to "sealing". Select Pressure Cook or Manual and adjust the pressure to high. Set the time to 4-minutes. When cooking ends, carefully turn the valve to "venting" to quick release the pressure.
Chill and prepare the eggs. Unlock and remove the lid and immediately transfer the eggs to the ice bath (they'll be very hot, so use tongs or a spoon). the eggs should be covered by the cold water. when cool enough to handle peel the eggs and transfer the yolks to another small bowl. Chop the egg whites and put them in a medium mixing bowl.
Make the dressing. Mas the egg yolks with a fork. Add the mayonnaise, dill pickle juice, mustard, salt, and pepper and mix well.
Make the potato salad. Add the potatoes to the bowl with the egg whites. Add the celery and scallions. Add the egg yolk mixture to the potato salad. Stir until the potatoes are well coated. Refrigerate until ready to serve.