This recipe is one of the highlights of the Hershey Hotel. It's from Charlie Gipe, CEC AAC, Hershey Entertainment Complex Executive Chef.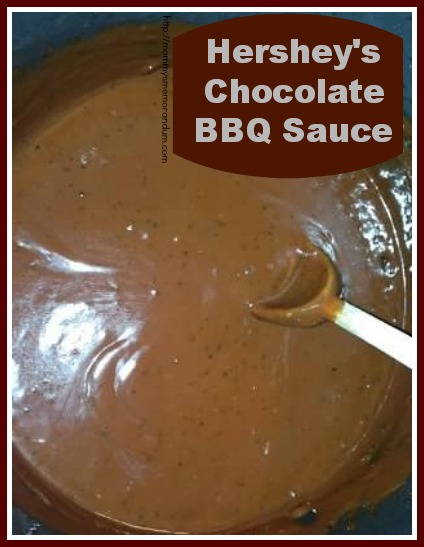 INGREDIENTS: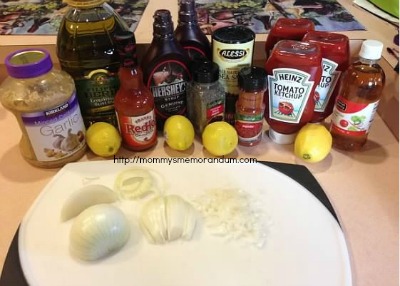 ¼ cup garlic, chopped
2 cups onion, diced
½ cup olive oil
Juice of 4 whole lemons
2 tablespoons salt
3 tablespoons black pepper
2 tablespoons paprika
2 tablespoons hot pepper sauce
8 cups ketchup
1 cup cider vinegar
4 cups Hershey's chocolate syrup
DIRECTIONS:
1. In a 5‐quart saucepot, cook garlic, onion, and olive oil over medium heat until onions are tender.
2. Add lemon juice, salt, pepper, paprika, and hot pepper sauce; stir in and simmer for 10 minutes.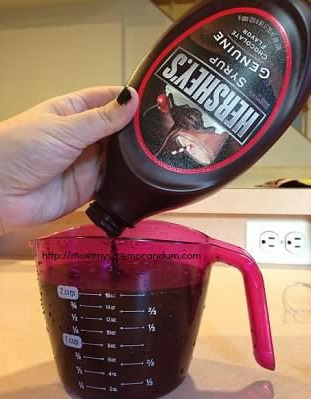 3. Add ketchup, vinegar, and chocolate syrup; stir and simmer for 15 minutes.
4. Simmer on low heat if serving immediately. Chill in refrigerator for serving later. Reheat on a low heat setting.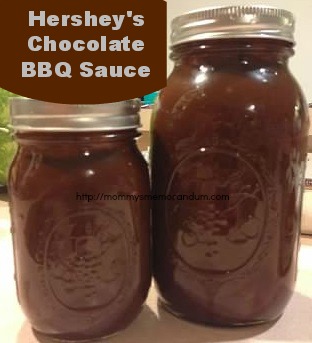 YIELD:
1 gallon