Easy on the Grill or in the Oven
Honey Lime Garlic Chicken recipe for the grill or in the oven. Tangy, sweet, delicious chicken.
This recipe requires almost nothing and yields great flavor.
Three incredible flavors melded together to create a delectable flavor.
The longer it marinades the more tropical the flavor.
This recipe is very versatile, you can use boneless chicken breasts, boneless chicken thighs, or even bone-in chicken thighs.
You can opt for the skin on or off the chicken.
You'll need four chicken breasts or up to eight chicken thighs, depending on the size.
I created this recipe for a Super Bowl Party one year for
chicken wings
.
Since then, we've used it on all chicken parts.
Little Sunny Kitchen
has a great guide on how to cut a whole chicken.
It's one of our favorite summer meals on the barbecue!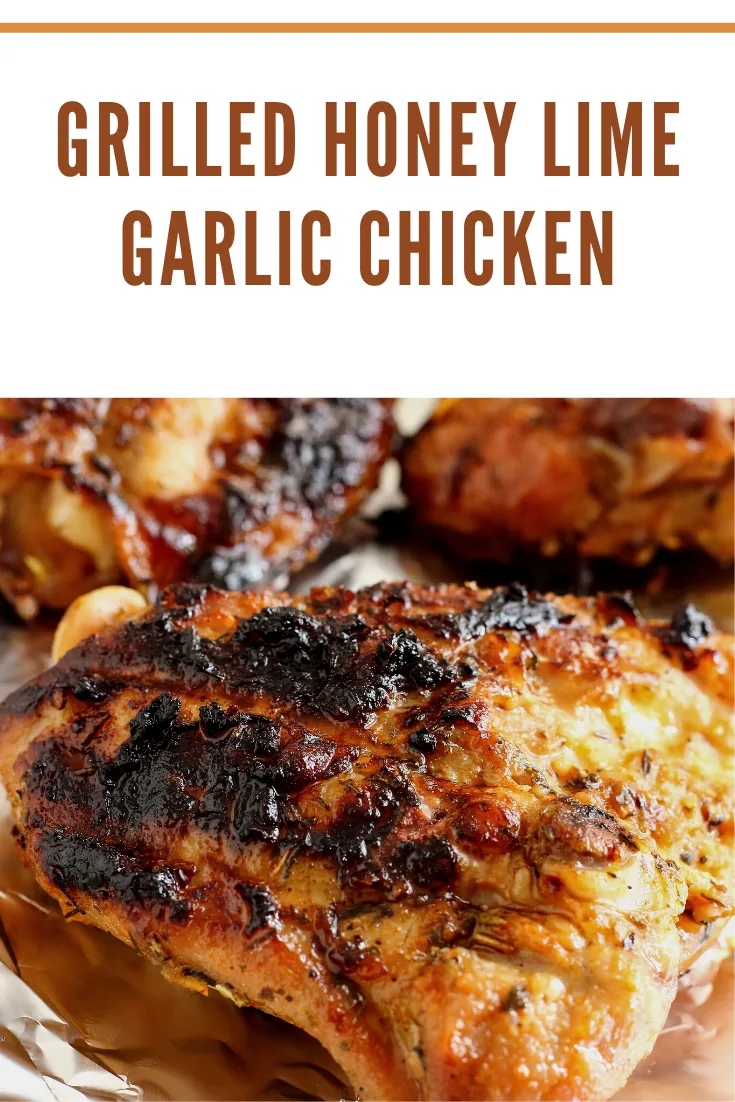 Ingredients:
1 Cup Key Lime Juice
1 Cup Honey
1 Tablespoon garlic, minced
4 boneless skinless chicken breasts
How to make Honey Lime Garlic Chicken:
Add all ingredients, except the chicken to a gallon size ziplock baggie, or marinade dish.
Mix until the honey is dissolved.
Add chicken and allow to marinate for one hour or longer in the fridge.
Bake at 375 degrees, in a greased dish for 35 minutes, or until chicken is done or place on a well-oiled grill.
Make It in the Oven:
Preheat the oven to 375.
Then transfer from baggie to lightly greased casserole dish.
Add 2 Tablespoons of butter to the top of the chicken.
Place chicken in the oven and bake for 15-20 minutes until cooked through.
Add lime slices and chopped cilantro for garnish and serve.
Tips:
The best containers to use when marinating are nonreactive, like ceramic, glass, plastic, or stainless steel.
Aluminum and copper are creative metals and may give food a metallic taste due to the marinade's acids.
If you are marinating chicken for more than an hour, it's a must to refrigerate the chicken. Do not leave it open, instead cover it with a tight-fitting lid.
Do not keep the leftover marinade. Discard any remaining marinade right away.