Shopping for a baby is challenging. There is so much to buy, but you may probably not be aware of what is needed. Everything you look at looks cute and adorable for your young prince or princess. So, what exactly will you buy and what will you forego?
You want the best lifestyle for your child. The things you buy must be able to keep the baby healthy, comfortable, and happy. With an endless list of things to shop for, take a look at our top seven cute baby essentials.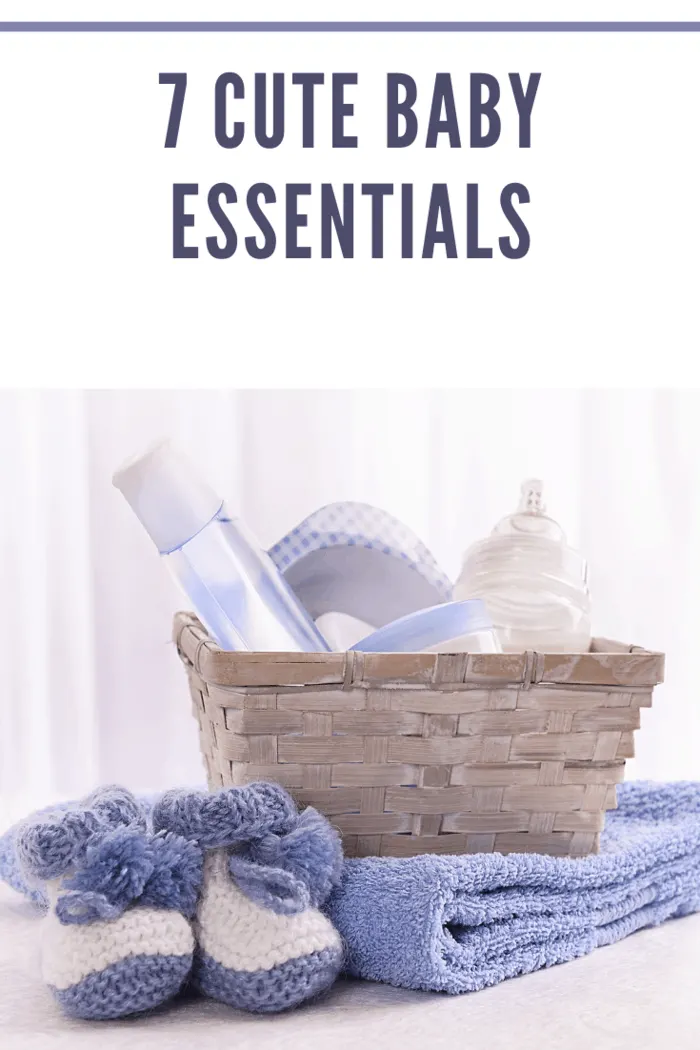 1. A Baby Monitor
If you want to be at peace when the child is sleeping, you need a baby monitor. This device will help you keep an eye on your sleeping child. You will also be able to hear when they start crying or get uncomfortable.
Choosing the type of monitor you will want depends on your child. Some children don't require constant visual monitoring. An audio monitor serves you best with such children. On the other hand, more demanding children need you to buy a monitor with both audio and visual capabilities.
2. Baby Clothes
Depending on your baby's age, you must buy clothes that will fit them perfectly. Baby clothes manufacturers have come up with an elaborate system of organizing the sizes. With the three months gap system, pick a size that matches the baby's age.
When shopping for clothes, make sure you select the ones that have the weight and height listed. This identification will help pick clothes that will not be too tight, warm, or oversize for the child.
You should also buy shoes such as baby moccs that match the baby clothes. Make sure the shoes fit without hurting the child's developing feet. Oversized shoes are uncomfortable, while undersized shoes squeeze the feet and may affect their development.
3. A Changing Mat
Having a child demands that you change their diapers often. This is because if left unattended, you put your child's health at risk. There is a wide range of skin conditions that are likely to develop due to urine burns.
A changing mat comes in handy to help you fulfill this essential duty. Purchase a changing mat that is soft and padded. This changing mat offers your baby a comfortable resting position and supports the back as you change the diapers.
It is also vital that you get a waterproof mat. Being waterproof will prevent the urine and sweat from dripping onto your mattress or any other surface you use. Cleaning the waterproof mats is easy.
4. Disposable Baby Wipes
Babies tend to have wet burps often after feeding.
The mess created may get uncomfortable for both the child and parent if not urgently cleaned.
According to NCBI, dealing with this mess is easier if you have disposable baby wipes.
Baby wipes are also essential when changing diapers.
Whether you are at home or outdoors, you need to wipe the baby's bottoms every time you change a diaper.
The practice avoids foul smells and keeps the skin clean and germs-free.
Avoid using strong-scented disposable baby wipes since they may affect your child's respiratory system.
5. Baby Grooming Gear
Long nails may hurt the child as they play.
Therefore, it is paramount that you have baby grooming gear to cut the nails and other skincare routines regularly.
If you use regular adult manicure and pedicure tools, you risk hurting your child.
The grooming gear is designed for children meaning their tender hands will not be harmed.
Keep your child's skin moist by applying baby lotion after every bath.
Whenever you notice rashes after using a given type of lotion, change it or use calendula baby oils.
The gear also includes combs for the developing hair to keep your child neat.
6. Baby Blankets
Most guests who visit a newborn baby buy baby blankets as gifts.
The blankets are essential since they comfort your child as they rest.
The fabric used in making brackets is soft for the skin and keeps the child warm at all times.
Whenever it gets cold, you must use warmer baby blankets.
These blankets will prevent your child from developing cold-related problems.
7. Diaper Bag
Traveling with your baby demands that you have a diaper bag for regular changing when the need arises.
It doesn't matter if you are traveling for a short or long distance; you need to have diapers with you.
The bag will be a safe space to store used diapers until you get to a place where you can safely dispose of them.
Conclusion
Taking care of a child can be challenging without the right insight.
If you have the above essentials, you will not have a rough time taking care of your baby.
Keep the diapers close to you when stepping out of the house by having a diaper bag.
Make sure you add a few disposable baby wipes that you will use to clean up after your child.
Keep your mind at peace by having a baby monitor to help you stay connected with your child, even in different rooms.