Are you tired of seeing your kids lying around and bored because nothing excites them? Well, after this, you will not have to worry about that anymore. Kids like a daily menu of kinds of stuff to do that are super fun. It's in their childhood years that they get prepared for adulthood, but it is also important that they have fun.
Their early years always go on to affect the way they operate later on. Thankfully, there are various exciting activities you can do with your kids. It's essential they have these quality times and to foster unforgettable memories with their parents.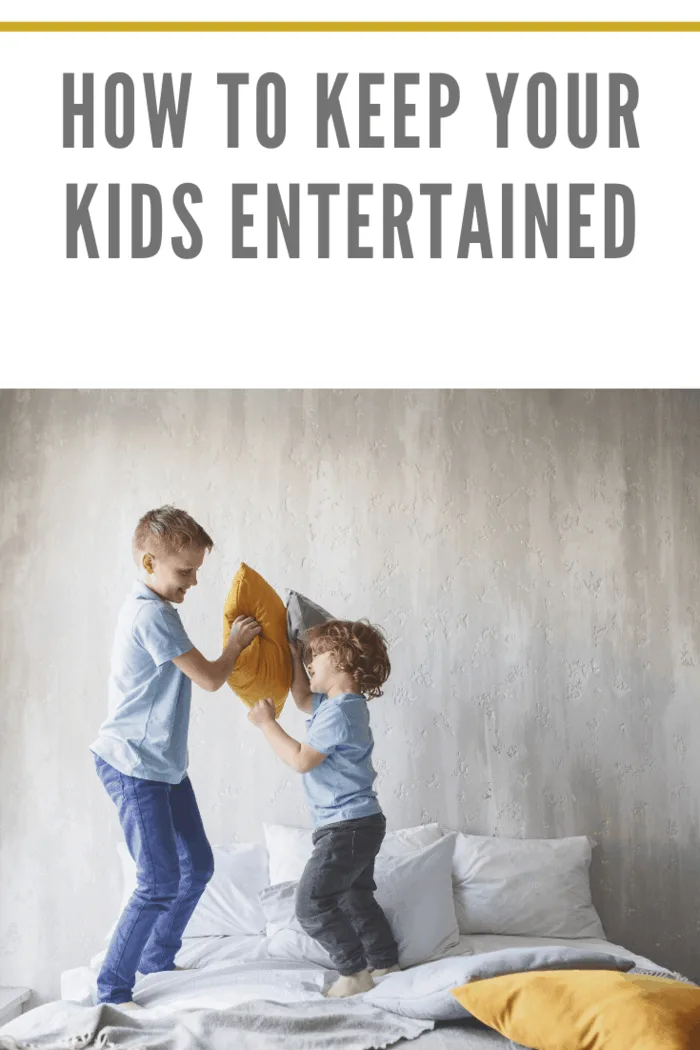 So, What are the Simple and Effective Ways to Entertain Your Kids?
● Creative toys
Any toy that allows a child to create something will always keep them preoccupied for a long time.
Therefore, you can invest in puzzles, Play-Dough, Thinking Putty, and Legos.
Not only will your child have a good time playing with the toys for hours, but they will also develop their spatial reasoning.
● Encourage outdoor play
Do you recall how your parents kept you busy?
Offer your child a stick and a ball, and let them run free.
If you are concerned about their safety, plan on keeping a close watch.
They will be fine.
● Host play dates
Apart from outdoor games, you can organize a play date with another parent in your neighborhood.
When you need time, you can send your child over to play with their child.
Also, sometimes you can let them send their child around. When children play together, they keep themselves busy.
● Give them important tasks
Give your kid a task and make it a big deal.
You can tell them they need to make a block fort for Grandma or draw pictures of daddy.
They will work on it independently without complaining if they think it is an important task.
● Design a treasure hunt
Hide something like a sticker or coin somewhere in the house.
Give your kids a clue and let them run around trying to find it, and making the whole search a bit tricky will promote the development of their resilience and ability to find stuff without asking for your help.
● Play with bolts and locks
Give your child a nut and bolt or a lock and key, and let them play with it.
Most young kids are mesmerized by the action of unlocking something.
This act also helps them develop motor skills while they are at it.
Provide them with a mixed bag and see if they can figure out the locks and keys' compatibility.
● Make a sculpture
Give your child a piece of Styrofoam, a few pipe cleaners, or any child-friendly item you may have, and ask them to make a sculpture.
Anything can do, but a favorite character like superheroes is the winning suggestion.
● Grow a garden
Offer your child a plant to take care of it.
They can grow a few flowers or a herb on the window seal.
Make them water their plant every day, and you can ask them to look over it whenever you need time.
That makes them active and occupied in their work.
● Listening to Audiobooks
If you have a child too young to read independently, get audio versions of their favorite books.
Let them sit and go through the pages as they listen to a friendly voice reading.
In case you can't find a recording, make one using your phone.
● Have messy mixing time
Set up a large tarp on your floor, and give your children some bowls and other kitchen things to mix.
You'll see how your child is excited to get messy indoors, thus making them willing to play on their own without constant attention from you.
● Create a scavenger hunt
You don't need a whole list. You can say, "Bring me something which starts with the letter B," and see them run around the house looking.
To ensure your kids are motivated, you can reward them by choosing meals for dinner once they have found the requested items on your list.
Conclusion
Well, do you think your kids can be bored in your presence?
Probably not.
With the above simple ways of entertaining your kids when they are free, you will see them always busy and happy simultaneously, which will make you happy too.
After all, a happy child = a delighted parent.