Baby blankets were at the top of my list when I was expecting. I wanted a blanket that was soft against my baby's skin and still warm enough to keep them warm or light enough to swaddle in the summer months. Little Me is a company that offers unique clothing and layette items, perfect for those years that go by too quickly.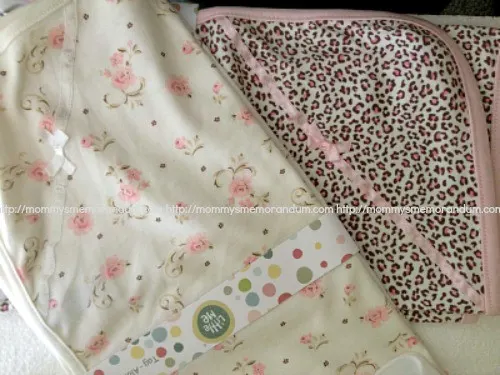 We recently received two receiving blankets from Little Me to facilitate a review.
Little Me's Tag-Along Baby Blankets: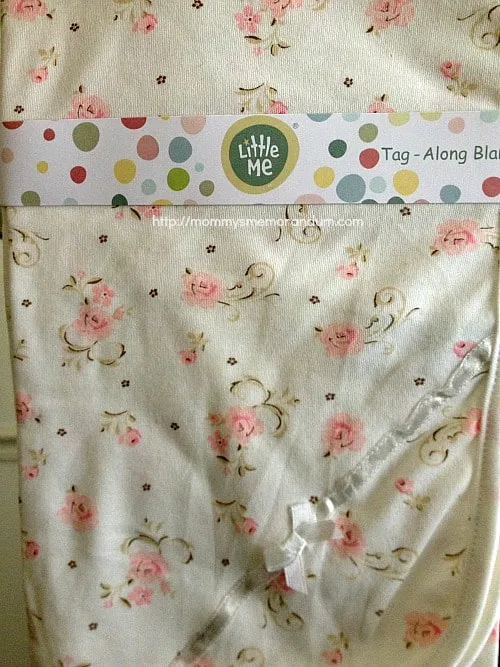 The Cabbage Rose Blanket is my favorite with the cabbage rose printed all over the cotton blanket. The details are dainty from the ribbon and bow resting in the corner.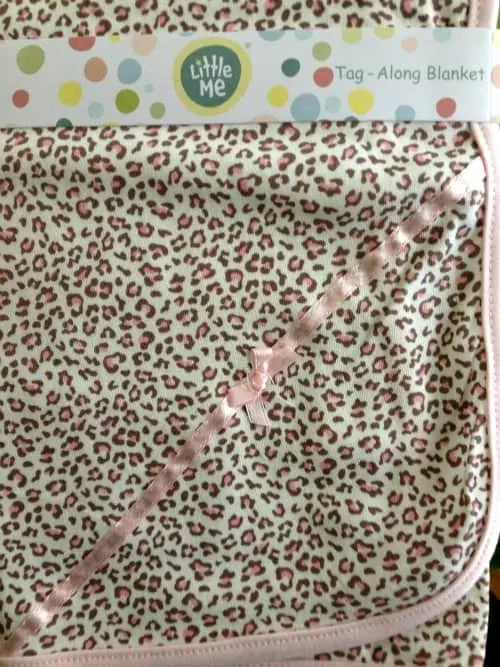 The second blanket we received is the Baby Leopard Print Blanket. It's just as sweet as the Cabbage Rose. This baby leopard print is adorable. Brown and pink spots against a creamy ivory background trimmed in pink! It has a delicate pink satin ribbon with a bow.
Little Me's Tag-Along Blankets offer versatility from swaddling to burping. They are 100 percent cotton so they are soft and gentle against the baby's delicate skin.
These Little Me baby blankets measure approximately 30″ x 27″ so there is plenty of blankets whether you're swaddling a little one or using it as a mat.
Easy care with the ability to machine wash and tumble dry.
Little Me offers a full selection of baby blankets:
Their blankets offer a selection whether you're looking for gender-specific or neutral.
At Little Me, you'll also find clothing for precious little ones.
The fabric is soft, whether they're napping or snuggling and the quality is excellent. They never use tweed, leather, or any fabric that's more "grown-up" suited. Rest assured any item will be soft cotton, terrycloth, or velour. Soft fabrics that offer comfort.
With Little Me, the consumer can be sure that they are getting innovative apparel, accessories, and products that nurture the magical years of a child from newborns through young toddlers.
Little Me knows these years go by quickly and there will be plenty of time to be "grown-up". That's why they are celebrating the moment, the wonder, and the fabric that allows little ones to play, thrive and sleep. Baby blankets to bring them home in and watch them grow to make Little Me a great start to the nursery.