Traveling with your baby should be fun.
It is easy to travel light when you're alone; however, you have a list of baby essentials for travel to carry with an infant.
You have to deliberate over even the most minor thing.
Diapers and blankets are apparent, but most parents forget baby gear that helps them travel comfortably.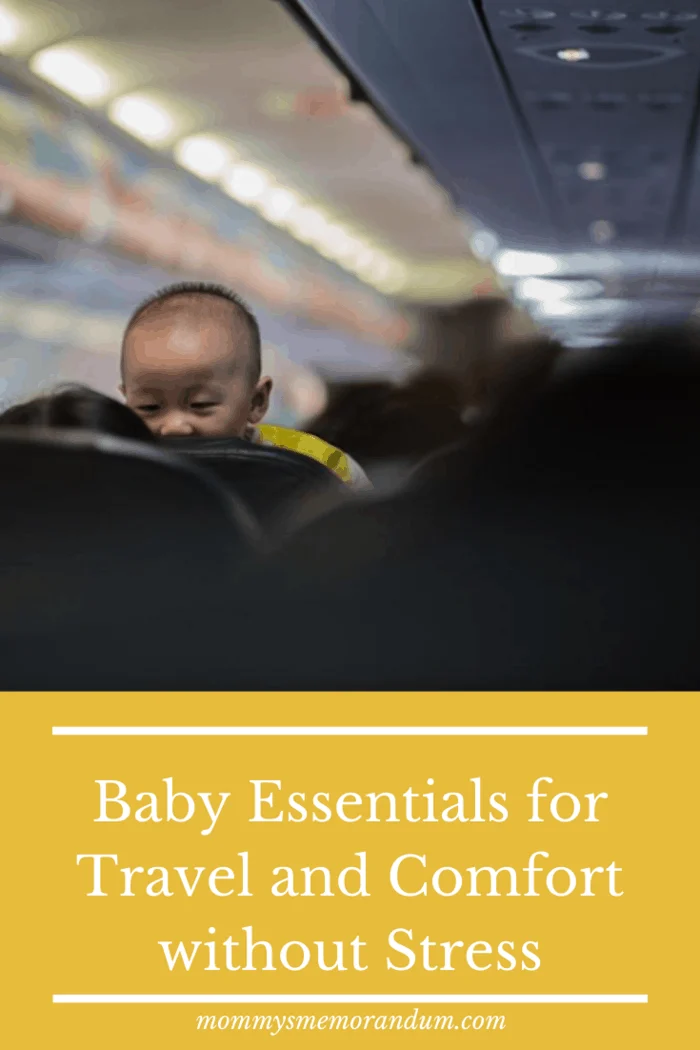 Baby Essentials for Travel and Comfort without Stress
Baby Essential Travel Checklist
Traveling with a toddler can be comfortable or chaotic, depending on how you prepare before the trip.
Below are the baby essentials for travel you should consider before leaving home:
Travel Stroller
A baby stroller helps you navigate through the streets.
As you travel with your baby, you not only want to enjoy the trip, but you also want the infant to be cozy.
As a Top-Mom, you need the best travel stroller, and you ought to understand that they come in different sizes and shapes.
There are lightweight, jogging, and full-size strollers, but you have to compare their features before choosing one.
Also, learn about the pros and cons of each.
Airports have to check strollers weighing over 20lbs.
Therefore, the best stroller to carry ought to be lightweight.
An umbrella stroller is light and easy to fold and carry.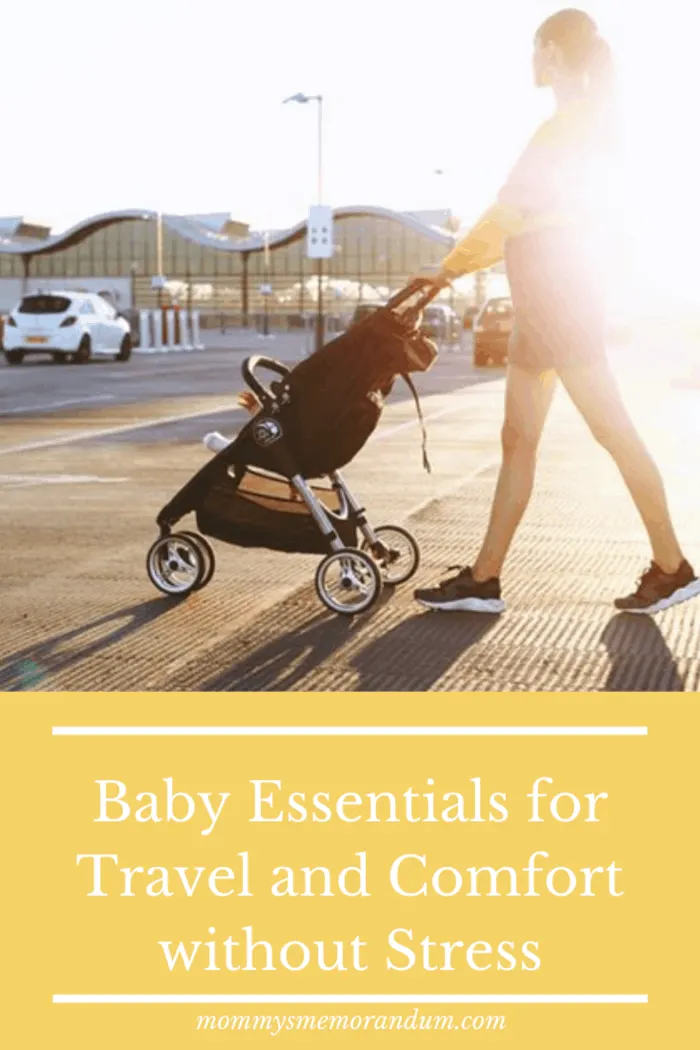 Sleeping Sack
Choosing a sleeping sack is as easy as choosing a baby bassinet if you know what to look for.
One of your baby travel bags ought to include a sleeping sack.
Choosing a sleeping bag can be difficult.
You ought to consider warm, top rating, size, as well as fabric.
There are multiple options, and you can choose one made from wool because it is soft and comfortable.
Healthline says some are washable by machine and can help regulate the baby's body temperature.
A sleeping sack is helpful when traveling because it keeps your baby warm and does not overheat.
It is also comfortable because the toddler can easily move and kick his legs.
Sleeping sacks are convenient because they make feeding time enjoyable, and you don't have to remove the infant from the sack.
Travel Car Seat
Putting your toddler in the car without his car seat is not advisable.
It can be tiresome to carry a heavy car seat at the airport.
You ought to choose a lightweight car seat.
Your travel baby car seat helps the toddler to sleep better.
When the toddler is in the car seat and gets comfortable, he does not disturb and stays there throughout the journey.
Car seats often have toys which will entertain the kid, reducing the chances of getting bored and crying.
Travel Crib
A travel baby cot is safe and clean.
Although you're likely to get a baby cot in your hotel room with these tips from traveladvisor.com, having a travel baby bed is convenient because the infant is familiar with that space.
It helps the baby sleep faster and more comfortably.
Babies find it challenging to sleep in a new place.
After a long trip, you don't want to have sleepless nights.
Relying on hotel cots is not advisable because they might be smaller than your baby.
A travel crib is secure for the infant compared to the ones provided by the hotels.
You are also sure of the bed's cleanliness, and it acts as a playpen.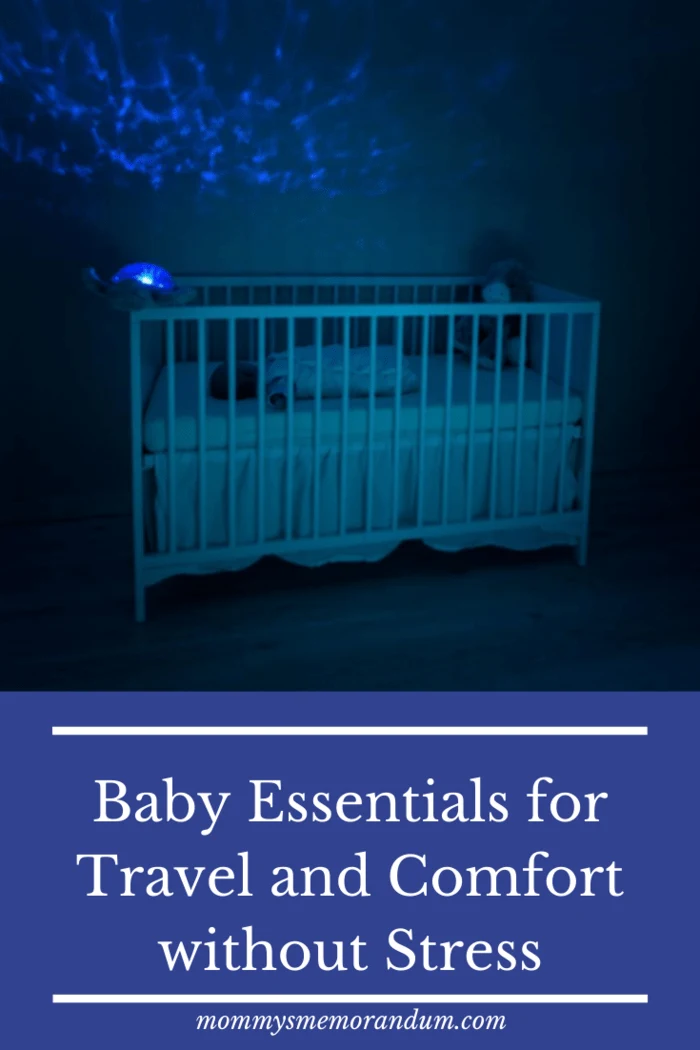 Travel Baby Swing
Sometimes, getting your infant to sleep can be grueling, especially after a long, tiring trip.
A baby might be tired but not sleep.
A travel baby swing lulls the toddler to sleep, waking him up refreshed.
A baby swing also keeps the infant entertained and engaged.
This gives you enough time to finish your chores or relax.
The best thing about baby swings is that they have inbuilt music players to play DVDs and CDs for the baby.
You can decorate by hanging toys to suspend and entertain the toddler.
Baby swings have different motions, for instance, swinging.
Babies love this, and they stay calm as the device sways.
Vibrations lull the baby to sleep but also help calm him down when he is uncomfortable.
Baby Carrier
A baby carrier calms the infant
Your baby travel list cannot end without a baby carrier because it is essential for travel.
It is convenient because you don't have to push your baby through the streets and crowd.
This also soothes the baby and makes him feel safe.
It also keeps the infant from crying.
Choose a baby carrier made from comfortable and soft fabric.
How do you travel with a baby and still have fun?
When you are going on a trip with your baby, you are busy booking the right seats on the plane and looking for stuff to entertain the toddler.
However, you ought to consider carrying baby essentials.
It is easy to travel light alone; however, you have a list of essential items to carry with an infant.
You have to consider even the most minor thing.
Diapers and blankets are obvious, but most parents forget baby gear that helps them travel comfortably.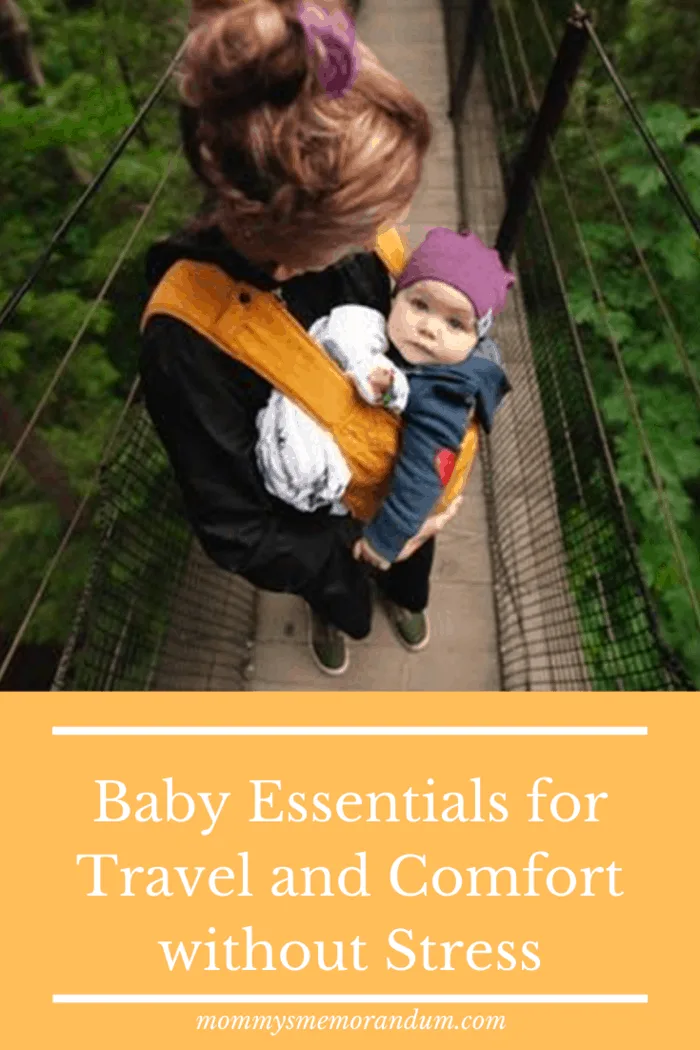 Conclusion
Traveling with your baby can be challenging if you don't prepare for the trip.
Carrying bulky strollers or car seats makes it hard at the airport and in the streets.
Carry light things that are necessary.
Which baby essentials for travel do you always travel with?
Please leave a comment.
---