This article is sponsored by Kleenex + Walmart. All opinions remain my own.
Back to School is nearing and for me, it means I have children in elementary school, middle school, and college. Elementary school and middle school are something I've done for years. I have the back-to-school shopping list memorized. College is something I'm familiar with but seems to require more preparation.
Miss M and her sister, Miss K, share a passion for Paris. Miss K is attending college and enjoying that stage of life between high school and adulthood. She is trying to be self-sufficient but there is still a necessary element in knowing you have parents to fall back on.
For all our back-to-school needs we shop at Walmart Supercenter.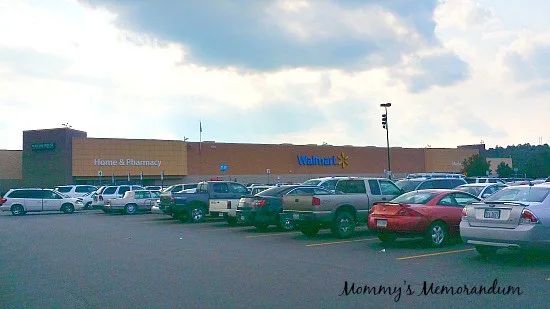 It offers great deals on all our needs for back-to-school, no matter the grade we are entering.
For college, living in a dorm is a new experience. There are 10 Dorm Room Essentials every student needs:
1. Bedding. Consider two sets of bedding and a blanket. This allows sheets to be washed, while the bed is still made, making it easy to change sheets, or cram for an exam and not worry about if the bed is made. Dorm rooms can get cold, so a blanket is a great way to snuggle up.
2. Alarm Clock. Whether it's on the phone or next to the bed. An alarm is essential to keep you on track. Nothing is worse than waking up late. It throws your whole day off.
3. Laptop. It travels easily whether it's from class to class or dorm to coffee shop. It makes it easy to do research, write papers and keep up with the college curriculum.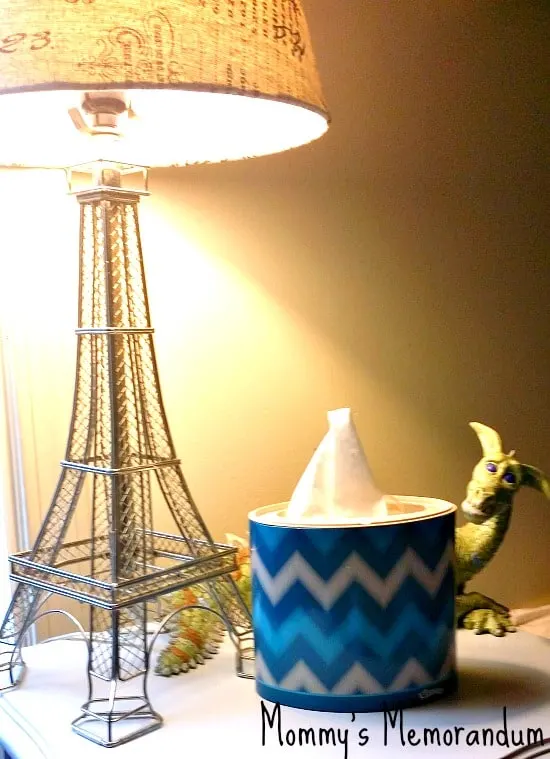 4. Kleenex Expression Oval Facial Tissues. School starts with cold and flu season and there's that whole homesick thing that is bound to happen. Kleenex keeps germs at bay and wipes tears away!
5. Bath Linens. Towels and washcloths to keep clean and dry!
6. Snacks. Sometimes you need a snack to help you focus.
7. Small Microwave. For eating when the cafeteria is closed or to heat up a drink or meal when it's necessary to keep studying.
8. Rolls of Quarters. For Laundry.
9. Desk Lamp. To keep studying while your roommate is sleeping.
10. Radio. To help pass the time and relax.
Fashion and style can still be part of back to school, especially with the launch of Kleenex Expressions Oval, a new collection of Kleenex Expressions facial tissue available in the brand's unique oval carton. These new oval cartons are available in nine stylish patterns that reflect emerging trends in interior design.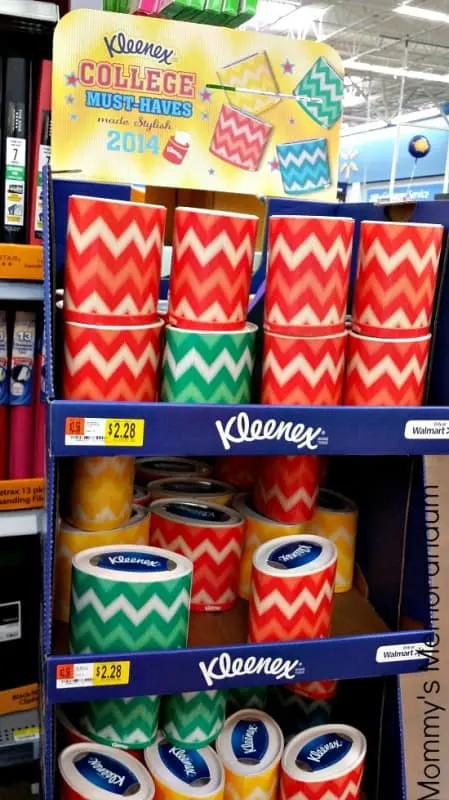 The new collection makes style a key consideration for tissue-buying consumers.
The unexpected approach to tissue package design takes advantage of the trend forecasting and color theory that top interior and fashion designers use to guide the development of unique styles for their home collections.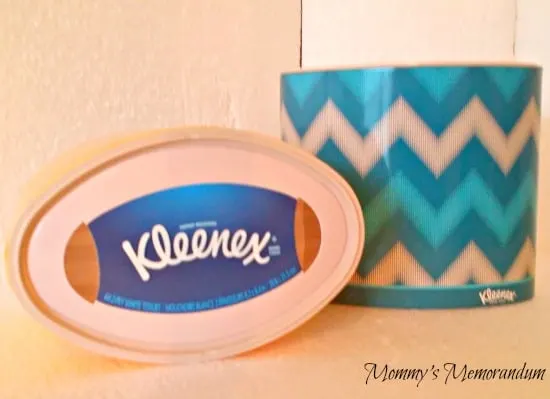 The Kleenex Expressions Oval Facial Tissue Chevron Designs can be found in the Back to School, Back to College, and/or tissue section of Walmart Supercenters. The Chevron design is a limited edition Back to School theme with Walmart. Each oval contains 2-ply facial tissue in 64 count.
Head back to school in style. Shop Walmart and pick up the Chevron Kleenex Expression Ovals!