I received a Hallmark Home collection of bowls, platter, and mugs in exchange for this post. All opinions are my own.
For me, there is no place like home. I love the people, and it's a place I can just be myself.
I also love Fall and the hugs from my hoodies, snuggling under blankets, baking, and the colors.
Hallmark Home combines all the things I love about Home, Fall, and comfort with their bowls, platters, and mugs that compliment my kitchen.
Hallmark Home offers stunning stonework patterns and colors. I received a few pieces from the collection, and they are the most used pieces in my home right now.
My kiddos love the Hallmark Home "Pass the Happy" platter.
It's the perfect size for their after-school snacks.
One of their favorites is apple wedges drizzled with warm peanut butter and topped with chocolate-covered raisins.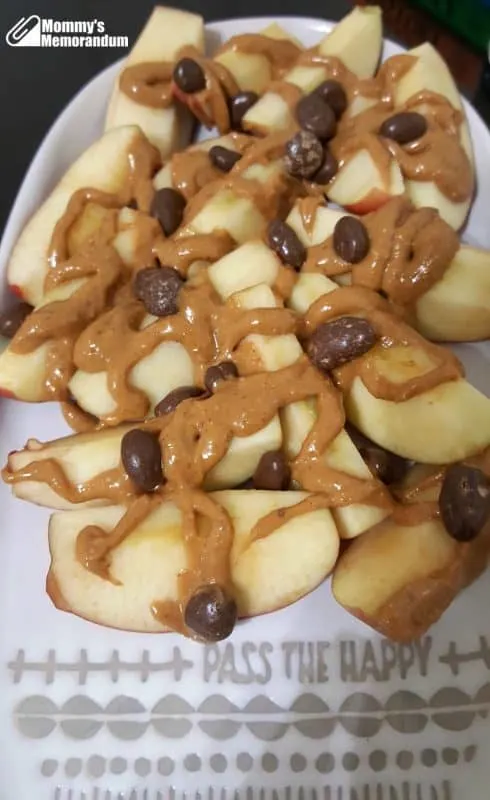 When the temperature plunges for those mornings and evenings, we grab one of the Hallmark Home Collection mugs for some warm chicken broth or rich hot chocolate!
My kiddos love how they aren't just a straight cup; they look crumpled and loved–clever stonework!
Each mug is 12-ounces and dishwasher and microwave safe.
There are four mugs in the collection Be Thankful Stoneware Mug, Be
Home
Stoneware Mug, Be Together Stoneware Mug, Be Cozy Stoneware Mug.
My husband loves the "Potato Print" Multi-Purpose Bowl. It holds 25 fluid ounces of goodness.
It is tall, and the color inside really adds some charm.
The all-purpose bowl is also dishwasher and microwave-safe.
ABOUT THE Hallmark Home Collection:
The Hallmark Home collection of bowls, platters, and mugs is available in Hallmark stores and online through the Hallmark website. It's a great collection for Fall and festivities.
Hallmark believes a home is more than a roof and four walls. It's the place we experience life. The place we laugh, cry, relax, celebrate, cook, eat and spend time with those we love.
Mommy's Memorandum is not responsible for prize fulfillment.