BIC Offers School Supplies To Start the School Year Off Right!
BIC is one of my favorite brands when it comes to writing utensils. From simple pens to fantastic colored pens it makes my hand-written messages a piece of who I am.
New for 2013, BIC has new introductions for Back-to-School. Truly something for everyone in the lineup from fashion-forward BIC for HER to the innovative BIC Automatic Mechanical Pencil that my kiddos LOVE. I'm fond of the BIC Tech 2-in-1 Stylus pen.
BIC is a brand that is reliable and offers quality in all their products. I appreciate the value as a parent and I know you will too.
Meet the 2013 BIC Must-Have Line Up: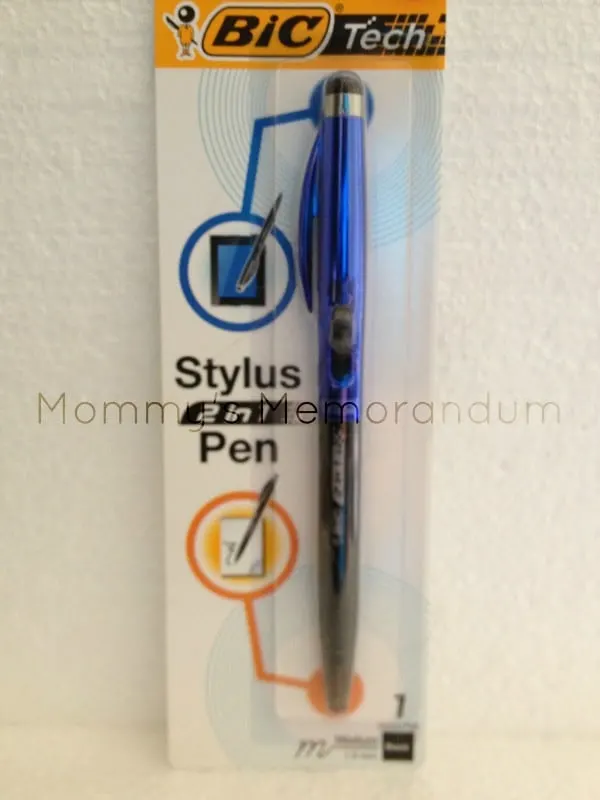 BIC Tech 2-in-1 Stylus and Pen
I love this combo. It's a lightweight stylus on one end that glides easily across my kindle–would work just as well with a tablet or smartphone screen. I love that it is accurate and offers precision control. The other side is a retractable ballpoint pen with smooth writing Easy-Glide System ink.
This pen allows a seamless transition from writing on paper to working on an electronic device.
Available in a single pack with an SRP of $4.99 and a two pack with an SRP of $7.97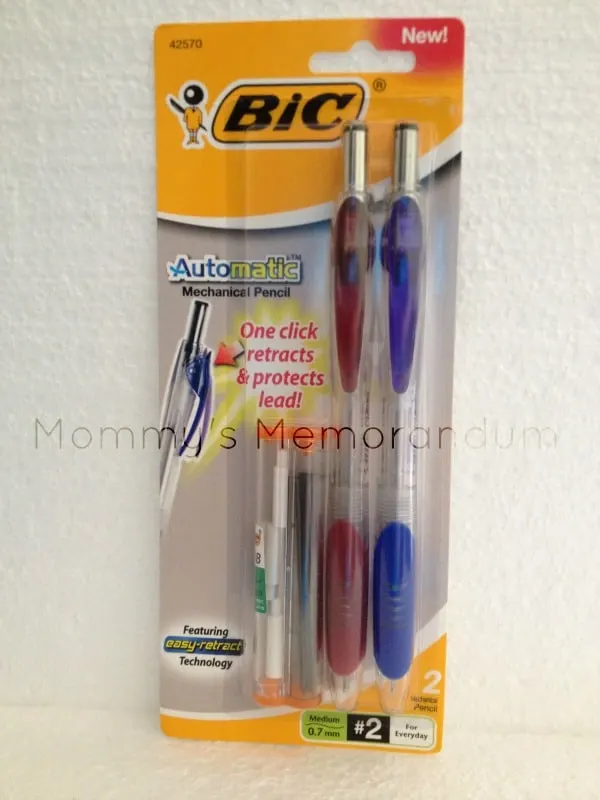 BIC Automatic Mechanical Pencil
My kiddos love this pencil. It's easier than ever to retract and protect the lead with just one click of the clip at the top of the barrel. Hallelujah! No more broken lead pieces to dig out of backpacks or vacuum off the floor!
It's a refillable mechanical pencil with a chic, modern look. A clear barrel and colorful accents make it an eye-catcher while the textured grip zone offers comfortable and controlled writing. It's #2 lead so it's perfect for standardized tests.
Available in 0.5mm and 0.7mm lead sizes.
Suggested Retail price is $3.29 for a single pack and $5.99 for the double pack.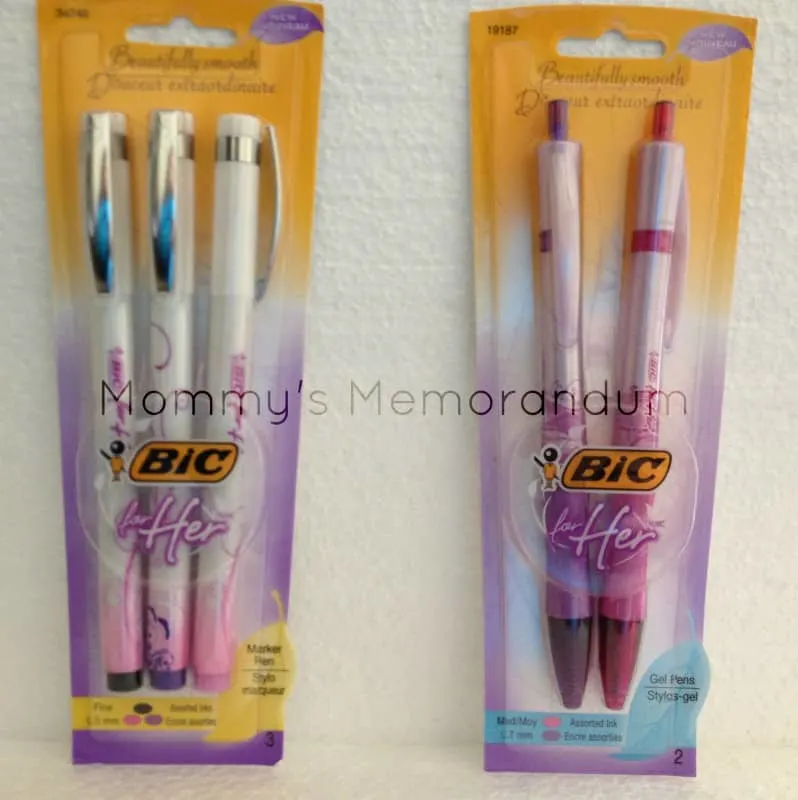 BIC for Her Gel and Marker Pens
Girls like pretty things and BIC proves they know this with the BIC for Her line that offers smooth writing!
The BIC for Her Gel pens have stylish accents and the barrel is beautiful with a contoured rubber grip that makes writing comfortable. The floral design is embossed on the tip of the pen to express a lady's style.
Available in 0.7mm medium point blue, black and new pink and purple inks.
BIC for Her Gel Pens has an SRP of $4.69 for a two-pack.
The BIC for Her Marker pens is my favorite between the two. They feature black, pink and purple inks for creative writing flair that precise and colorful. The barrels are designed with pearlescent color and showcase a sleek metal clip.
BIC for Her Marker pens has an SRP of $4.69 for a three pack.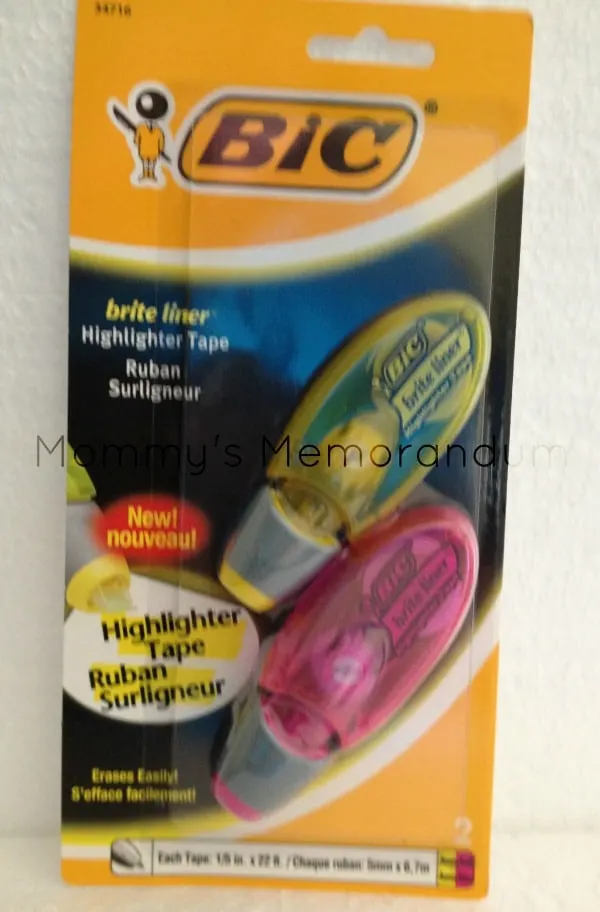 BIC Brite Liner Highlighter Tape
Take a new approach to highlighting with the BIC Brite Liner Highlighter Tape. Fluorescent tape adds vibrant highlights without bleeding through paper–wow! isn't that awesome?! It also erases easily, making it convenient to use on textbooks. BIC made this highlighting tape in the two most popular highlighter colors, fluorescent pink and yellow.
BIC Brite Liner Highlighter Tape has an SRP of $2.29 for a single pack or $4.59 for a two-pack.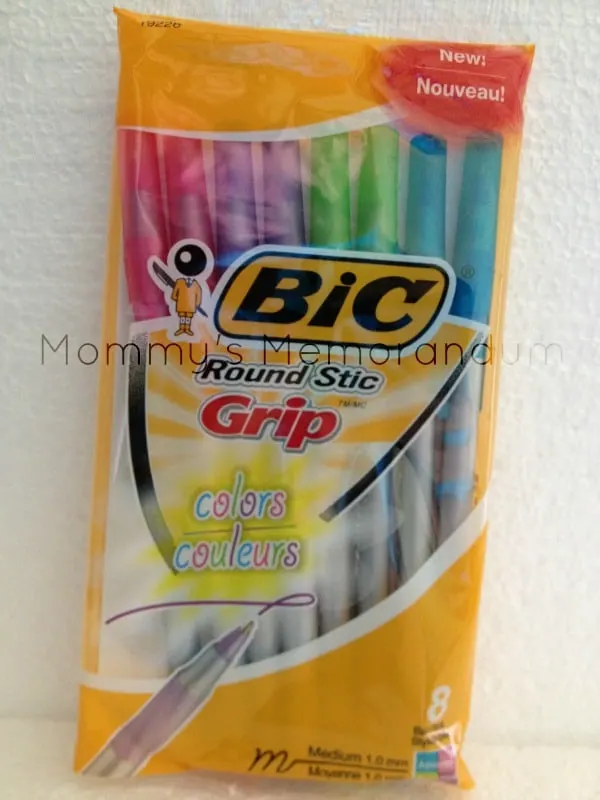 BIC Round Stic Grip
It's my favorite pen of all time and it's gotten a new makeover! Offered now in pink, purple, turquoise and lime green fashion links! It's perfect for everyday writing and offered in both fine and medium points. I love the variety of colors of ink. The colored caps and pen grips identify the eight color varieties.
BIC Round Stic Grip has an SRP of $2.19 for an eight-pack.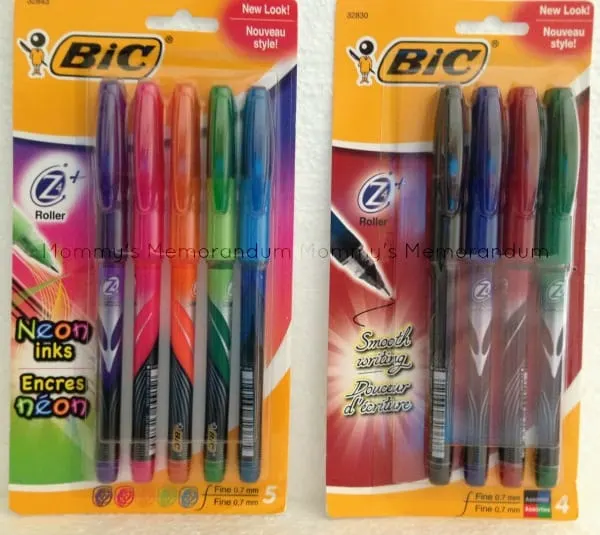 BIC Z4+ Roller
The last item here in the BIC must-have introduction.
This roller pen may look familiar. Like the BIC Round Stic Grip, it, too, has had a makeover. Offered in black, blue and assorted ink colors in a .7mm fine point. It features neon ink colors! The BIC Z4+ Roller provides smooth writing and a visible ink supply. It's not only fun but fashionable.
BIC Z4+ Roller has an SRP of $8.29 for a four-pack and an SRP of $9.45 for a neon ink five-pack.
BIC truly has a great line-up of must-have supplies for back-to-school or anytime!