Are you getting ready for home remodeling but can't fully envision your dream house? Modern techniques can do it for you by creating a realistic 3D model of your future house. And the best part is that you don't have to be a pro to build such a model. Nor do you have to be wealthy enough to afford such services. You can do it all by yourself using an easy-to-handle tool.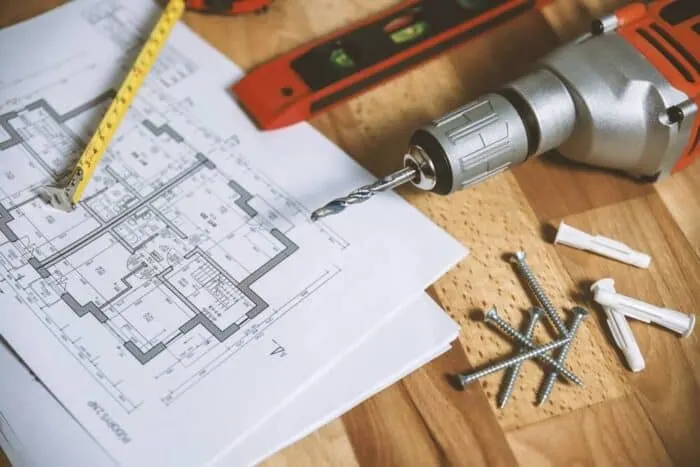 Benefits of Building a 3D House Model
Visual representation
Using 3D modeling, you will understand the design philosophy of your future home and figure out what kind of changes you will need to realize your vision. By the end of it, you will be able to take a virtual tour of your ideal house.
DIY approach
If you are looking for a DIY option and would like to renovate your house autonomously, 3D modeling is a lifesaver. Especially if you are new to house renovations, most likely, you would make mistakes and miscalculations, which are far less significant when you create a 3D plan than during the physical remodeling.
Easy changes
Before you dive into the actual renovation, where making a single change will end up costing you a lot of money, you can build a 3D model and evaluate your idea. Making adjustments in your 3D room is much easier and cheaper (free!) than during the actual house remodeling.
Find the Right Program
There is plenty of house plan drawing software nowadays, some for your PC, some for mobile devices. Such a 3D interior design software would be a great pick for someone who is new to the idea of 3D house modeling. If you are just making the first steps, Interior Design 3D would be the perfect companion for you and teach you indoor design basics.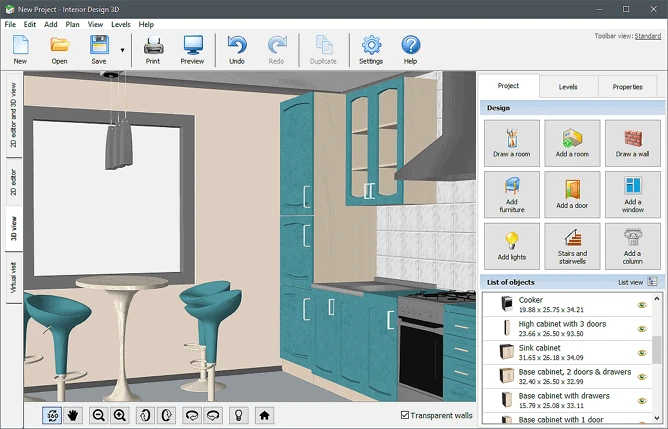 Create Accurate Floor Plans
Before you can begin envisioning your future dream house, you need to draw a floor plan. You have three options here:
Manually draw a room
This option will take quite some time; however, it is very enjoyable and delightful!
Use ready-made templates
You can choose one of the predesigned rooms right in the program in case they correlate with your measurements. If the templates do not entirely match, you can make small tweaks later.
Upload your house plan
If you have a ready house plan, you can simply import it to the tool, and the program will automatically build the floor plan.
Decorate & Add Furniture
Now you have a layout of empty rooms. It is time to make them liveable by adding decorations and furniture. You can choose from over 600 decor ideas: add wallpaper, laminate, or parquet, as well as various types of stone to create your ultimate dream house.
The next step is furnishing. Click Add Furniture in the program and choose chairs, tables, beds, lamps, cupboards, and other pieces you would like to see in your home. You can change their sizes, material, and color until you see a picture you really like.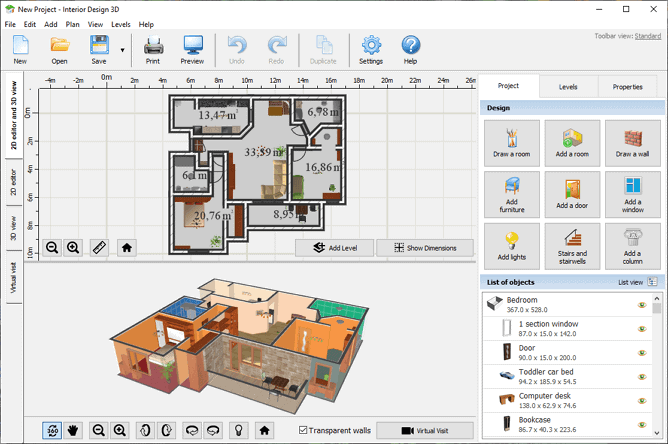 Take a 3D Virtual Tour
Now comes the most exciting part – walking through your virtual house! 3D modeling allows you to literally take a tour and see what your dream house would actually look like. Do you enjoy it? If you find some rooms inconvenient or some things do not look or feel the way you imagined, finish your tour and fix the problem.
Additionally, you can share and print your house plan in 3D or 2D that will come in handy during the remodeling. Bring it with you to the store to pick out the correct sizes, styles, colors, and materials as well as furniture that fits the best.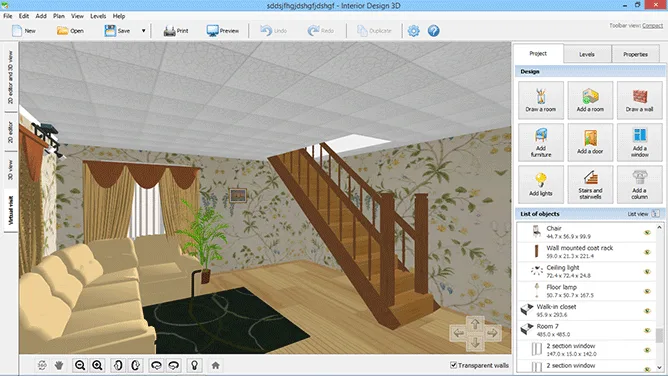 3D modeling is a great innovation that has been made accessible to merely everyone. It is no longer an exclusive option but a free-to-use tool that can be installed on your PC and save you a lot of money. Take advantage of this amazing opportunity to build your perfect house and experiment with various interiors. Have a calm and affordable house remodeling with no unexpected costs!
---
Resources: