We received Boudreaux's Butt Paste for diaper rash. All opinions are 100% mine.
Diaper rash is inevitable.
Super Mom powers aside; there are a lot of things that can cause a diaper rash, which is why you should have Boudreaux's Butt Paste on hand.
There are the basic realities of keeping your diaper changes to keep your baby dry.
When changing your baby's diaper, ensure their bottom is completely dry before putting the new diaper on.
If your baby has a diaper rash, pat the bottom dry and apply a rash cream, such as Boudreaux's Butt Paste.
Diaper rash can be a stinging pain–a rash cream offers soothing relief with protection against moisture to help heal the rash.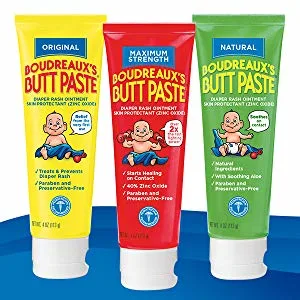 We received Boudreaux's Butt Paste. All opinions are 100% mine.
Boudreaux's Butt Paste Review
Boudreaux's Butt Paste Treats and Prevents Diaper Rash:
Boudreaux's Butt Paste offers zinc oxide as an active ingredient.
Zinc oxide is one of the best ways to treat and prevent a rash.
Apply liberally all over the affected area–or the area you want to protect.
Butt Paste is a preventative way to protect your baby from diaper rash–or treat the rash at its first signs.
Boudreaux's is a brand you can trust with 40 years on the market.
They offer a natural ingredients formula.
More serious rashes can apply a maximum strength option.
There is also the original butt paste.
Boudreaux's Butt Paste is available at Amazon or in-store at Target and Walmart.
This is thick–which is probably why it's called "paste."
It clears rashes quickly and has a very subtle smell.
Boudreaux's Butt Paste does wonders after just one application.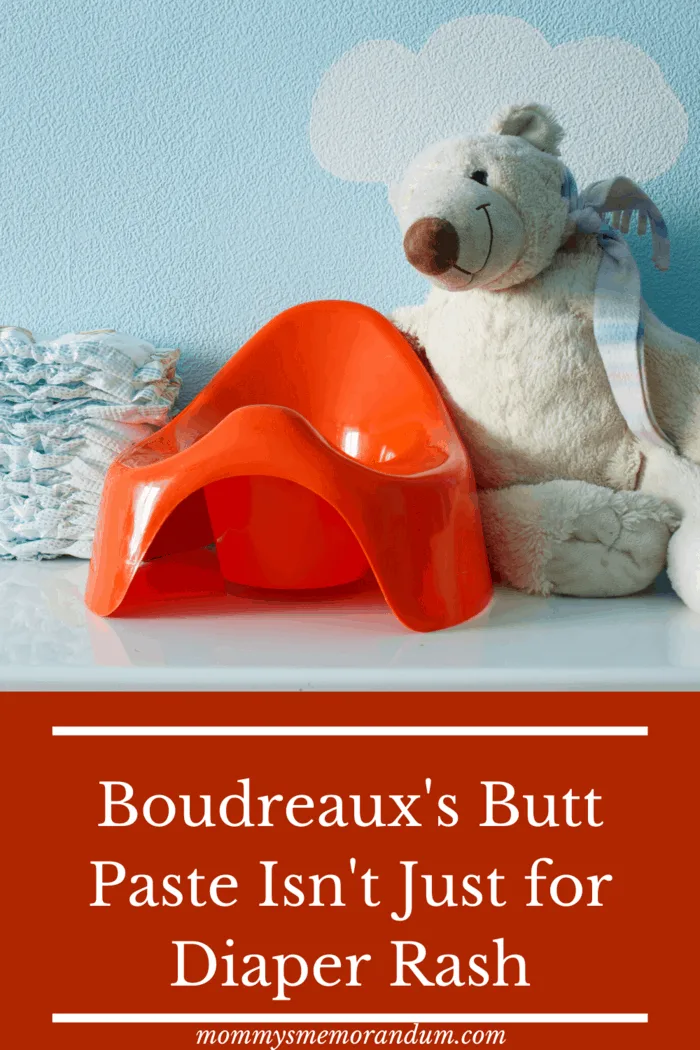 Boudreaux's Butt Paste Isn't Just for Diaper Rash:
While it was designed as a diaper rash to combat acidic urine and prevent the rash associated with babies, we have no babies at our house and have discovered it works delightfully on chafed skin, sunburn, windburn, razor burn, and more!
It is preventive maintenance at our house.
Boudreaux's Butt Paste has been featured on The Oprah Show, Tonight Show, Today Show, ESPN, and While You Were Out TLC and even appeared in People Magazine.
It is one of our favorite items to include in a baby shower gift.
It is pediatrician recommended making me feel even more confident about sharing its uses.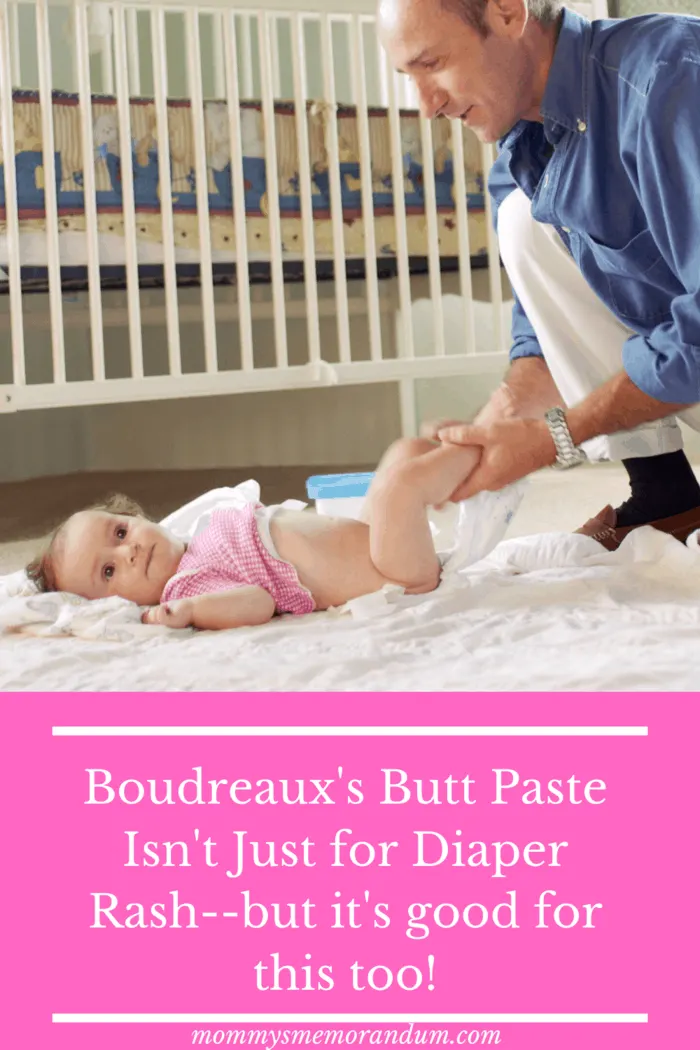 Get this Butt Paste in Your Favorite Size!
Boudreaux's Butt Paste is available in convenient sizes regardless of whether you are a homebody or a family on the go.
Offered in 1 oz, 2 oz, 3 oz, and 4 oz tubes or a 16 oz jar, it is ready when you are.
The travel sizes are perfect for diaper bags!
The flip-top tubes make application easy.
Boudreaux's Butt Paste goes on smooth (It is thick) and wipes off easily, and it has a pleasant scent!
Sometimes Rash happens.
When it does, Boudreaux's Butt Paste is the cure.
Visit Boudreaux's Butt Paste to learn more about the ultimate "secret weapon" when preventing and treating diaper rash.