Getting a ring update for your engagement ring may feel guilty, but the key is to keep the sentiment while bringing in the new set.
Diamonds aren't forever.
While you may be committed to your marriage, the same doesn't have to be true for your wedding ring.
More and more couples opt for a ring upgrade to reflect their changing personal styles, says The Chicago Tribune.
Make sure you don't make the decision alone to upgrade your band.
Your original ring has sentimental value that shouldn't be replaced without your partner's consent.
Check out this guilt-free guide to upgrading your engagement ring.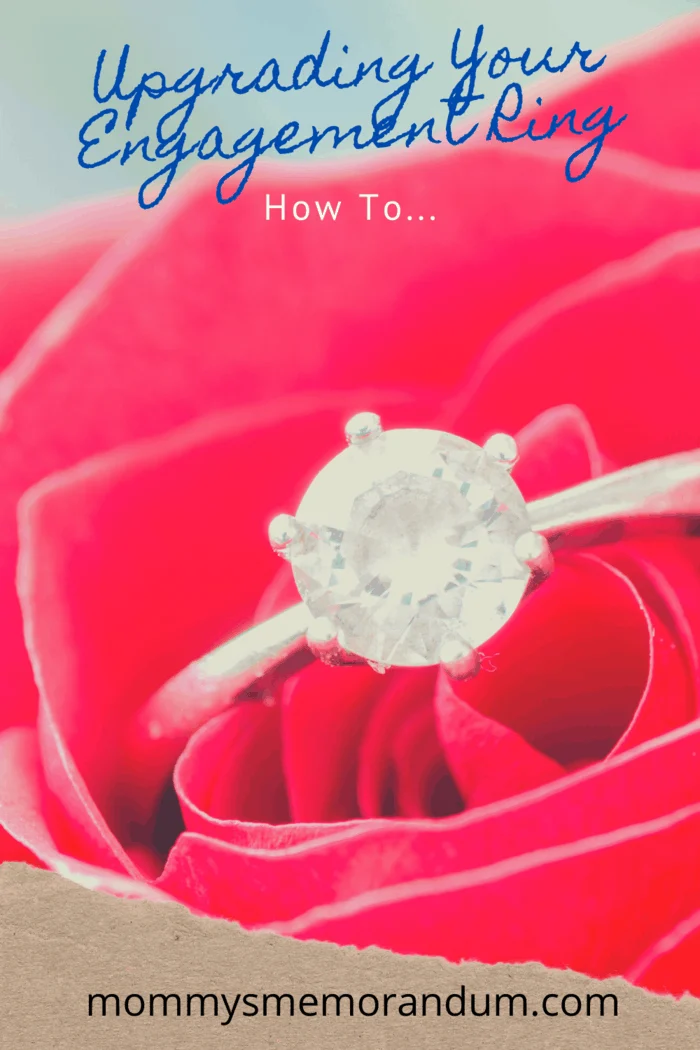 Renew Your Vows
A vow renewal celebration can be just like a wedding ceremony.
For couples who skipped a traditional wedding, a vow renewal ceremony might be the best opportunity for a ring upgrade.
Vow renewals typically include family and close friends in an intimate setting.
This time around, however, the event isn't influenced by your family's opinions of the event.
It displays your desire for a renewed commitment to your partner, making it a stress-free celebration.
Make sure the budget you set for the event makes sense, given the ring upgrade.
If your priority is choosing the ring of your dreams, set a budget for that as part of the vow renewal to keep the event in perspective.
Some couples opt for a honeymoon following a vow renewal ceremony
Mark a Milestone Anniversary
Major anniversaries are common times for ring upgrades.
Each milestone anniversary is marked by a precious stone or element which could be added to your ring for sentimental value.
Here's a guide to understanding milestone anniversaries:
10th Anniversary
The tradition for a ten-year wedding anniversary is a gift of tin or aluminum.
There aren't many ways to incorporate these metals into the design of your ring, but it may be possible to add them to the presentation.
Choose a metal ring box to present the ring upgrade on your wedding anniversary.
Add a silver or white ribbon to mark the occasion.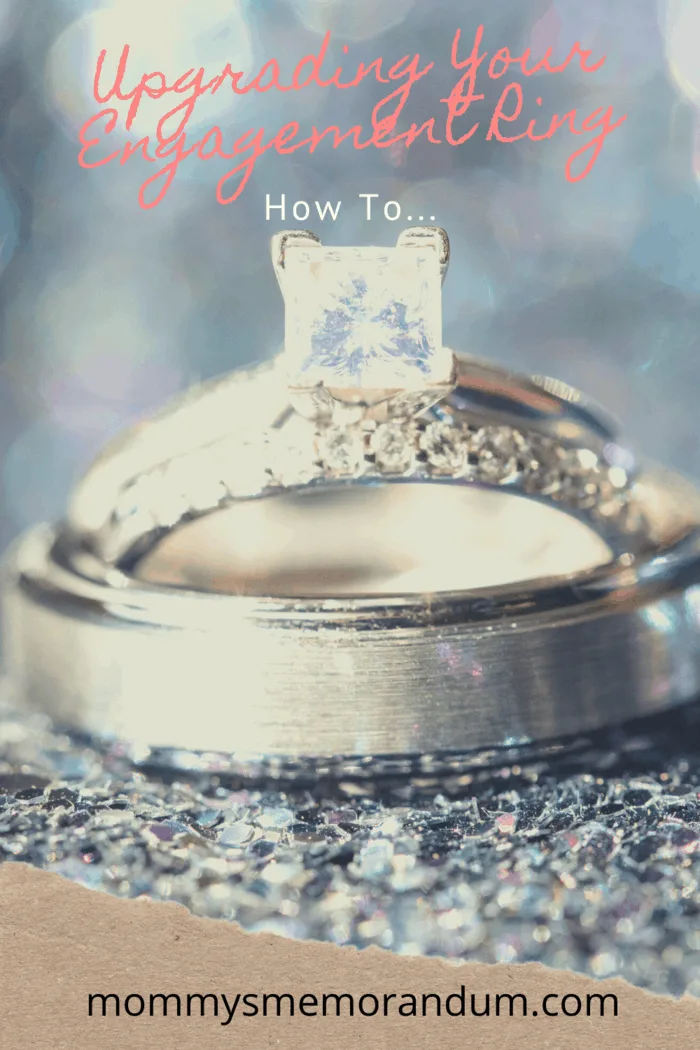 20th Anniversary
Traditional 20th wedding anniversary gifts include China.
Many couples receive this already as a wedding gift.
Instead of attempting style your ring according to this theme, style your event using China.
A traditional garden party featuring China serving platters can be a great place to present the ring upgrade.
The silver anniversary is easiest when thinking of changes to your wedding ring.
Consult with your jeweler on ways to incorporate silver into the existing design of your ring.
It might mean adding another band to the design or starting fresh with a new ring altogether.
Silver matches perfectly with diamonds and moissanite cushion cut rings.
Your 50th wedding anniversary should be celebrated with gold.
Gold ring upgrades can be paired with colorful precious stones like rubies and emeralds.
If your ring already has these stones, consider adding a halo of diamonds around the stone for added sparkle.
Customization is key when choosing a ring upgrade so that your design reflects your personal style.
Celebrate a Life Event
Jewelry is a great gift to celebrate a major life event.
When you become empty nesters or celebrate a birthday, it could also be a great time to upgrade your ring.
Using life events as a marker for a ring upgrade opens up your options because you'll have lots of moments to choose from.
Couples in sync about the ring upgrade can take advantage of a date night as the perfect opportunity to present a beautiful new ring.
Choosing a Ring Upgrade
A ring upgrade can be a replacement ring or using elements from your existing ring to create something new.
The second option is great because it means you can hold on to memories from your original ring.
Here are some ring upgrade options that don't require you to get rid of your engagement ring.
Add Diamonds
Complement existing diamonds and precious stones by adding more diamonds.
There's no such thing as a ring that sparkles too much.
Smaller diamonds on either side of solitaire is a fun change that won't overshadow its traditional style.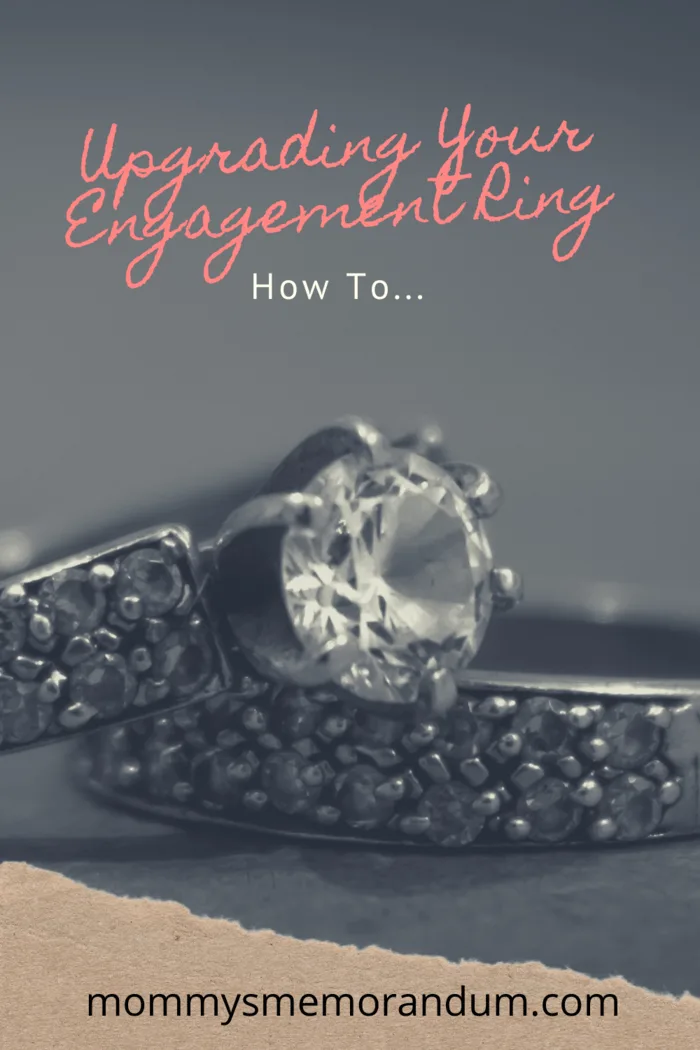 Add Colorful Stones
Colorful rings make great statement jewelry.
Adding precious stones to a diamond ring adds flair to your jewelry collection.
Think of emeralds, rubies, and sapphires when choosing your next stone.
The stone can be your favorite color or a color that goes well with your existing wardrobe.
Birthstones are also a great option.
Choose the birthstone of a child, grandchild or yourself when upgrading the design of your ring.
Change Your Band
Keeping the stones the same and changing the band is the simplest option when upgrading your engagement ring.
You may find over time that you always lean toward gold jewelry instead of silver when buying new pieces.
In this case, a gold wedding band upgrade makes it easier for you to match your jewelry as a set.
Adding diamonds to the band for more intricate band designs might be better than giving up a unique or custom look.
Upgrade to a New Stone
Get a bigger stone if you love the current design of your ring.
The minor change might only be noticeable to you, but it will bring more radiance to your ring, making it a special touch.
Trade in the existing stone to offset the cost of the new stone.
Consult with your jeweler to learn the options for changing the cut or style of solitaire stones.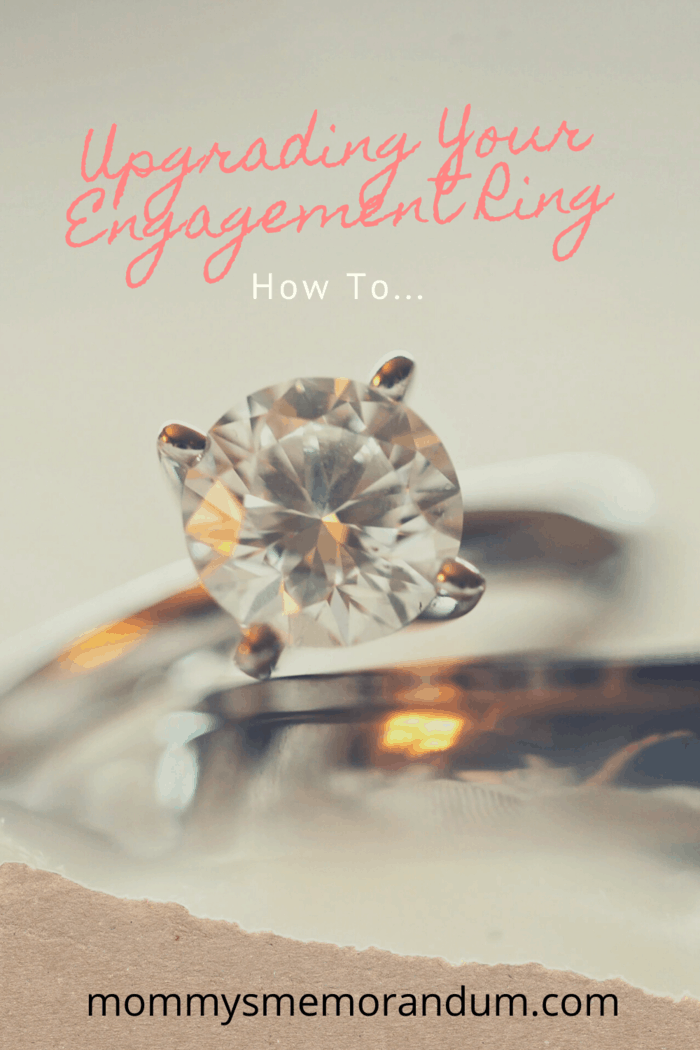 Guilt-Free Upgrades
Marriage is a long road.
Many joyful points along the way can be celebrated with a ring upgrade.
Whether you make minor changes or get a new ring, the upgrade can bring new meaning to your union without sacrificing the sentiment of your original ring.
For more information and lifestyle tips, visit our blog for updates.