Met's Picasso Mishap Worst Fear for Parents
LEANNE ITALIE, Associated Press Writer
Published: 08:45 p.m., Tuesday, January 26, 2010
There are moments in a mother's life when she experiences children who pay no respect to boundaries.
My second child was THIS Child.
He was a Houdini.
In one vacation, he stood on Elvis' Grave, AND he scaled over boulders in an attempt to come face to face with a dinosaur!
He's 21 now and MUCH calmer.
He still marches to his own drummer, but fences hold him back for the most part!
He was featured in a story run by the Associated Press called "Met's Picasso Mishap Worst Fear for Parents" on January 26, 2010.
Here is the excerpt featuring my Zac:
Other links to this same story have appeared on: TODAY, Universe, The Columbus Dispatch, ABC News/Entertainment, Medicine Hat News, Sign On San Diego, News Observer, Yahoo! News, The Boston Globe, and MORE!
"NEW YORK (AP) — A trip here. A misplaced elbow there. The stumbling art student who tore a Picasso tapped into the worst fears of clumsy grown-ups and every well-intentioned parent who dares venture into big-people museums with small children.
Signs demanding DO NOT TOUCH don't mean much when accidents happen, especially when the culprits aren't old enough to read but are small enough — and antsy enough — to dash through barriers.
The Moment for Julee Morrison of Taylorsville, Utah, came at Elvis Presley's Graceland, a huge attraction in Memphis, Tenn., with more than 600,000 visitors a year. All she wanted to do was feed her then 4-year-old son's interest in the King. The boy was regaling his family with fun facts when his little brother disappeared.
"We were in line at the gravesite when I glanced around, and there on top of Elvis' grave was my 18-month-old. He had squeezed through the rod-iron gate. I was horrified!" she said.
Morrison was too big to follow him, resorting to bear crackers as a bribe to get him in her clutches. "Eyes were burning on my neck."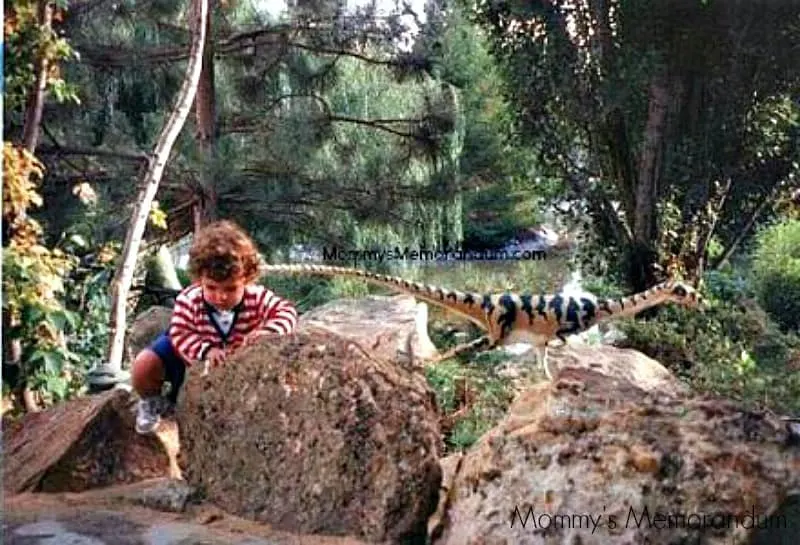 This photo released by Julee Morrison shows her then 18 month-old son Zac climbing over a rock wall at a dinosaur exhibit at the Museum of Natural History. Zac was mesmerized by dinosaurs, and when his mom bent down to tie his older brother's shoe, he took the opportunity to try to touch the dinosaur. Photo: AP / Julee Morrison
On the same three-week, cross-country trip, her little escape artist climbed over faux boulders to get to a dinosaur at a museum out West. "I bent over to tie my 4-year old's shoe. When I stood up, Zac had scaled the boulders and headed into the exhibit to touch the dinosaur," she said."