When Charlotte the Great was younger, much younger, she worked in a Soda Shop at the back of a drug store. Here she served her community. One day, a young soldier came to her counter and requested she make him a peanut butter and pickle sandwich.
She commented on how unappealing that sounded.
His response was, "Don't knock it unless you've tried it."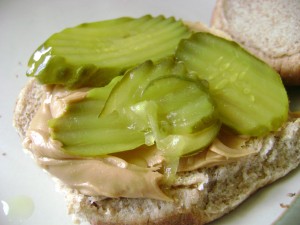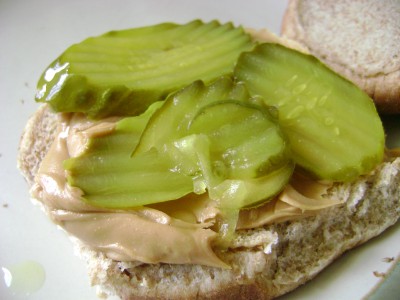 She made the young soldier his request and later, made herself one to try.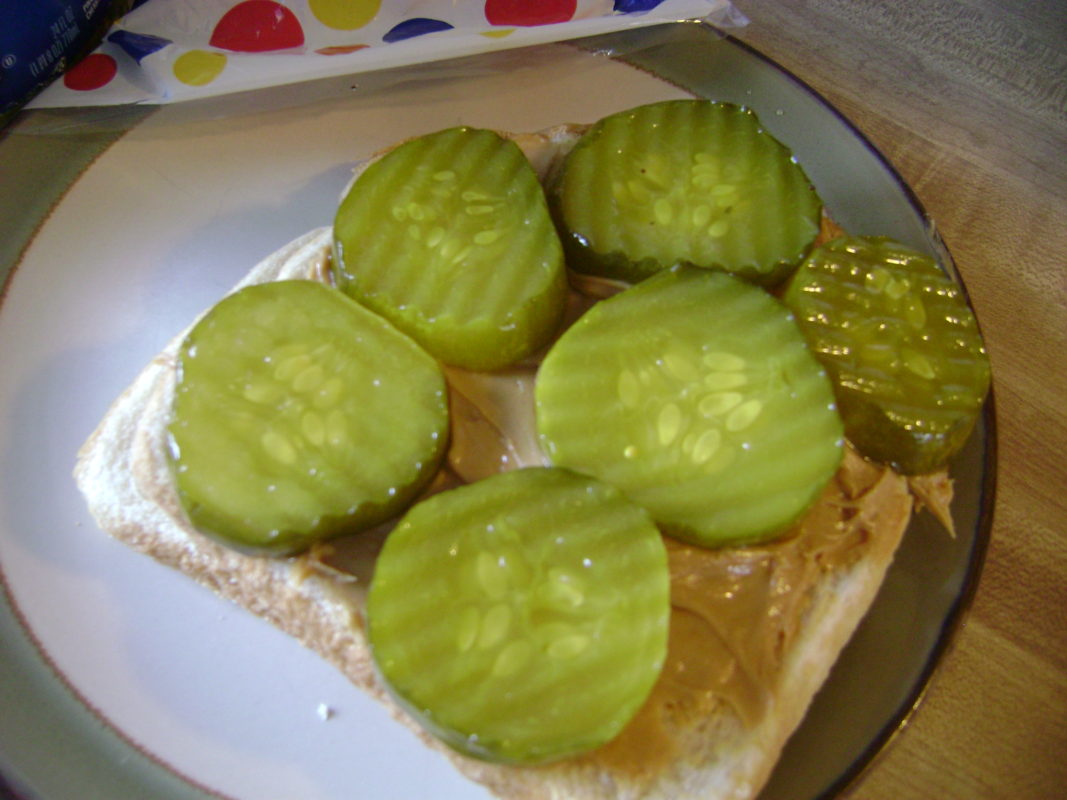 To her surprise, the combination of salty, sour and sweet tantalized her taste buds.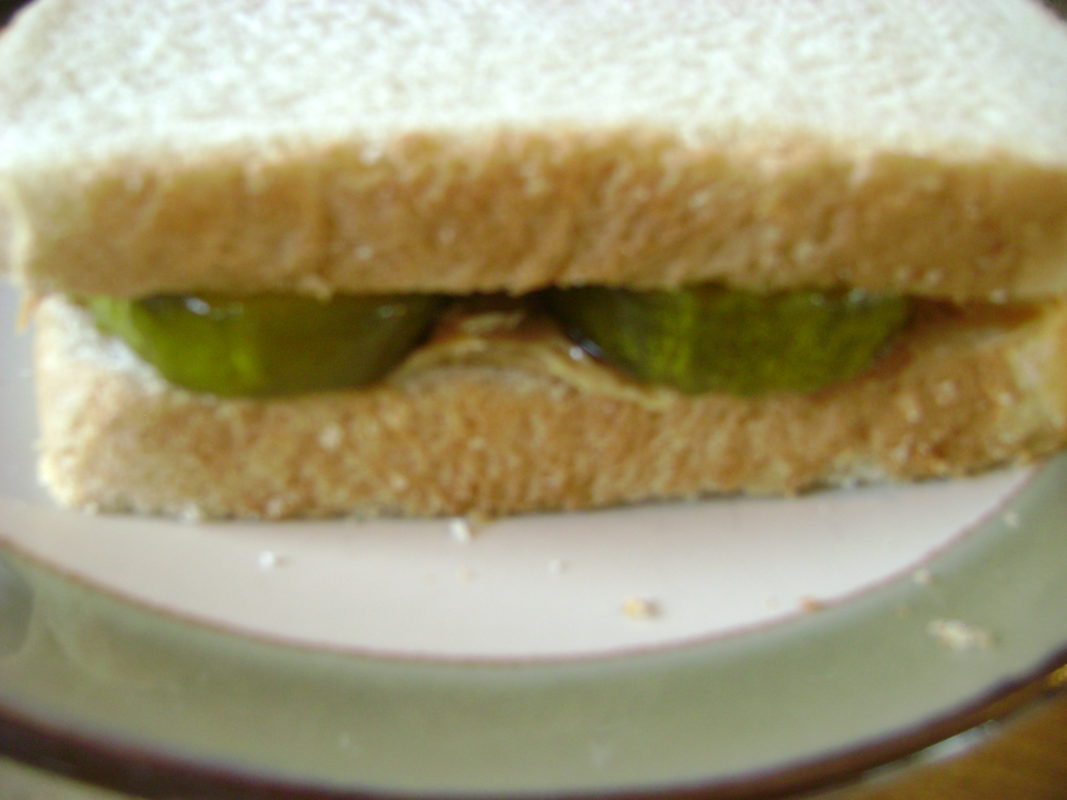 As a young woman, my grandmother, Charlotte the Great, offered me this sandwich. My initial response was the same as hers. "Eww!" In the end, it quickly became my favorite snack.
Each of my children has thought this concoction would be disgusting, but now, it's the MOST requested sandwich at our house for lunch. We prefer ours with Nalley Valley's Garlic and Dill Surfboard pickles. They crunch like no other pickle.
It's funny how many people upon hearing we love peanut butter and pickle sandwiches, have the same reaction as my grandmother…now we quote the soldier and it turns out, it's liked by so many!!
We just had peanut butter and pickles for lunch and encourage you to try this sandwich and let us know your thoughts!