I am a girl who loves a great blanket. My kiddos have each had a favorite, and I've been searching for one that just feels like an indulgence.
A blanket that I look forward to resting under whether I'm watching television, reading, blogging, or just wanting to take a much-needed nap.
When my Minky Couture blanket arrived out of the box, I thought it hollered, "potential." In my arms, it shouted, "luxury."
In the chair, draped over me, it whispered, "perfect"!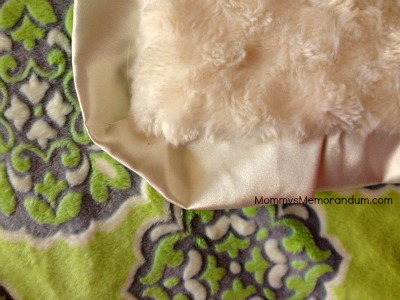 Minky Couture offers irresistible comfort from the blanket's softness, top, and bottom, allowing the day to fade away into luxury.
Every blanket is individually hand-made in the USA by a professional seamstress.
The stitching is tight, with no puckering.
The blanket is outlined with a satin border adding durability and beauty to the incredibly soft blanket.
Now, try adding that to a comfy sofa, and you're the queen of naps!
The luxury goes far beyond merely infant blankets.
Minky Couture recognizes that adults, teens, tweens, and everyone needs some wind-down TLC–they even have a giant blanket that comfortably wraps two adults into the comfort!
You'll love their luxurious blankets!
Minky is a fabric similar to fleece but much softer and smoother.
Think of the thickness like fleece but with the added softness of satin.
The high quality of Minky fabric prevents its colors from fading and its warmth from decreasing over time.
Just like the sizing, Minky Couture's designs are many.
From fun and flirty to colorful and chicer.
There is a print that will add drama, fun, and comfort to any room.
Minky Couture blanket is made with love and care, just as if your Grandma made it herself!
Over 70% of these Minky blankets are handmade by seamstresses in Utah.
Every blanket is created with the highest quality, 100% polyester Minky fabric, and 100% polyester faux fur fabric.
My only complaint?
This blanket is so incredibly comfortable that my children have abandoned their "my favorite" blankets and keep borrowing my Minky Couture!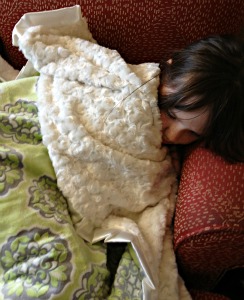 When they come home from school and need a power nap!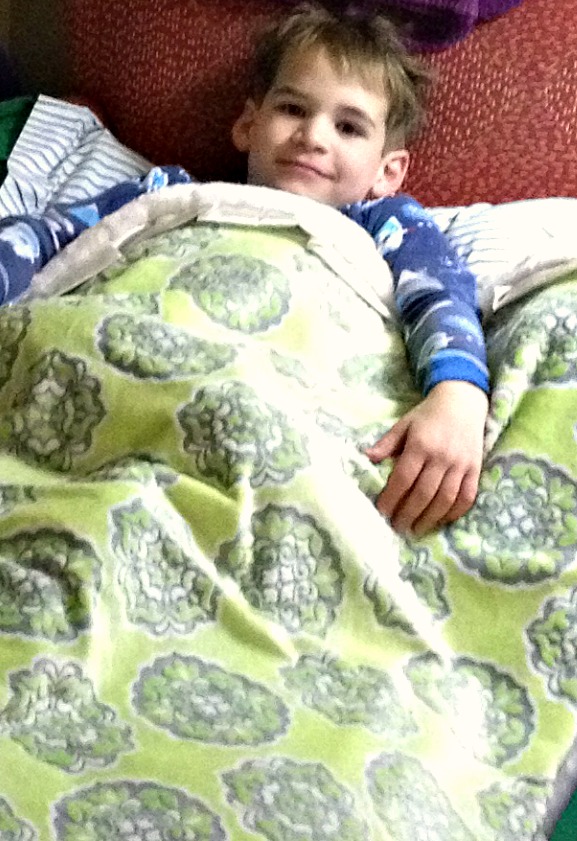 For TV Snuggling.
The blankets are great because they are extra soft- yet they don't get ruined in the wash!
They are completely washing machines safe, which is good because kids don't really keep things clean for long!
Here's how to wash a Minky Blanket:
Machine wash in COLD water. …
For best results, wash alone.
It is recommended to use regular liquid or powder detergent when washing.
NO fabric softener should be used.
Washing your Minky blanket with fabric softener may remove some of your blanket's softness.
Hang it to dry, then put it in the dryer on an AIR setting only to fluff it up.
What Sizes Does a Minky Blanket Come In?
Many sizes are available, from the Infant 36×30 inch to the Adult 50×60 inch.
They have a cuddling Mini (10×18) and a Monster Minky (which is 60×72 inches!) and wraps comfortably around two adults!
It is even possible to lay your baby on the Minky softness with the crib sheet & pillow to match!
They even offer a doll or pet size, too!
Still can't find a design you want?
Minky Couture is happy to create a special custom blanket just for you.
Simply let them know your preferences, and they'll create the blanket!
Pricing is reasonable from $45 and up.
Want your own luxurious Minky Couture blanket?
Head on over to Minky Couture and enter blog35 for 35% off the entire order at checkout!
This is the MOST incredible blanket!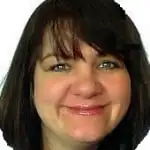 Julee is a quirky, dorky North Carolina Transplant with an appetite to taste the world, meets its desserts, and blog about them. When she's not behind the computer, you can find her playing with her family, reading a good book, being a Bon Jovi fangirl, and celebrating the little things.
Disclosure of Material Connection: I received one or more of the products or services mentioned above for free, hoping that I would mention it on my blog. Regardless, I only recommend products or services I use personally and believe will be good for my readers. I am disclosing this per the Federal Trade Commission's 16 CFR, Part 255: "Guides Concerning the Use of Endorsements and Testimonials in Advertising.".Julee Morrison