Communication skills are essential. We communicate daily to convey our thoughts, feelings, wants, and needs. As a manager, I used communication skills daily in managing conflict, creating positive activity, building trust, and serving others. Communication can make or break someone or a situation. The past six months, I have really had to look at my communication skills. I've read Communication Skills for Dummies and gained much insight into communicating more effectively. The book is an easy read and just as easy to understand. I love that it is designed with the reader in mind to aid in each step of the way in improving communication.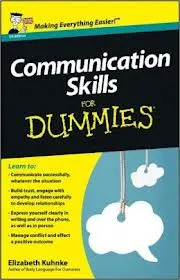 There are short snippets so I can discover challenges that apply to me, work through the exercises and move to the next. I can read a section a day or read several. It's my choice and at my pace.
So much of this book is in line with my thinking. The book reinforces that great communication skills can make all the difference not only in professional life but in personal living as well. It's written by Elizabeth Kuhnke, an expert author, who shares her top tips for communication in any situation.
I loved that the book recognizes listening as part of communication. The book also tackles building rapport, verbal and non-verbal communication, communicating using modern technology and more. It's truly comprehensive in the aspects of communication.
Inside the pages of Communication Skills for Dummies readers will learn to:
Get ahead in the workplace
Use effective communication skills to secure that new job offer
Convince friends and family to support you in a new venture
Utilizing a core of simple skills, Communication Skills For Dummies, will help you shine—in no time!
I'm finding myself going back and rereading the section after the conversation to see how I could have been a better communicator. I'm more aware of what others say, how I listen, and becoming better at expressing myself.
This is a great book for anyone. There is a lot of valuable information, making this a resource to keep within arm's reach.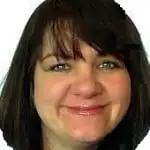 Julee is a quirky, dorky, North Carolina Transplant with an appetite to taste the world, meets its desserts and blog about them. When she's not behind the computer you can find her playing with her family, reading a good book, being a Bon Jovi fangirl and celebrating the little things.
Disclosure of Material Connection: I received one or more of the products or services mentioned above for free in the hope that I would mention it on my blog. Regardless, I only recommend products or services I use personally and believe will be good for my readers. I am disclosing this in accordance with the Federal Trade Commission's 16 CFR, Part 255: "Guides Concerning the Use of Endorsements and Testimonials in Advertising.".Julee Morrison