The pandemic has undeniably made life hard, even unbearable, for billions worldwide. If there are silver linings that came out of this crisis, one of them was that homeowners suddenly had plenty of time on their hands.
Even as restrictions to travel and leisure activities have gradually eased, homeowners still decide to limit their time spent outside of their properties to minimize COVID-19 exposure risks. Many of them choose to carry out long-delayed repairs or home improvements instead to make their homes more livable and to spend their time productively.
If you have money to spare, you should soon complete these essential home maintenance tasks to make your home more livable, safer, and more attractive: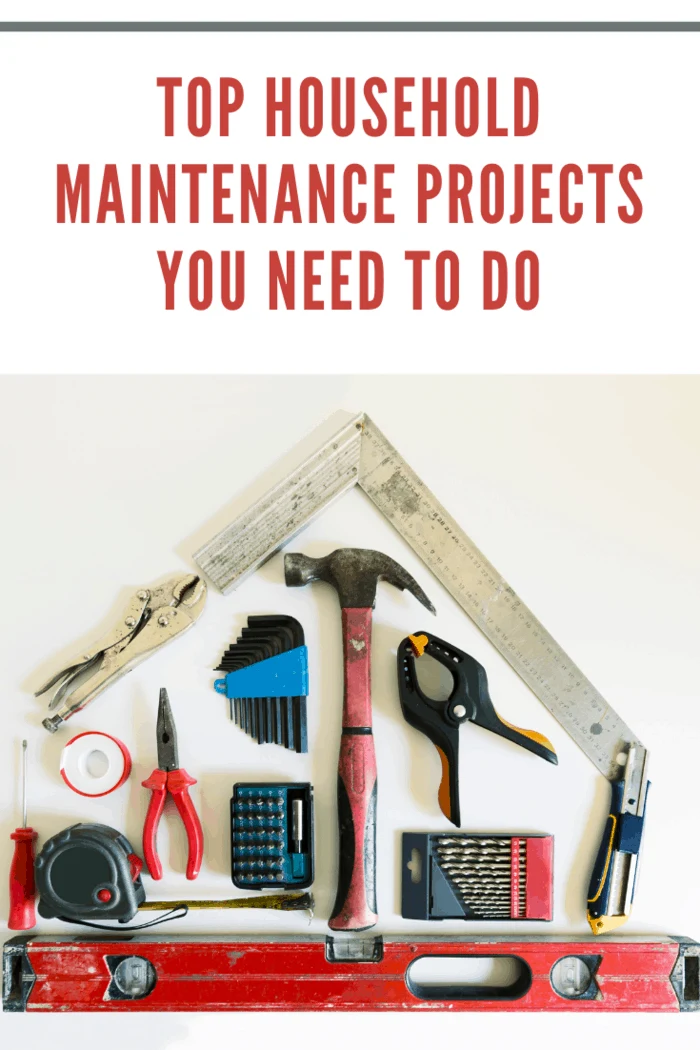 Roofing maintenance
Your roof protects your home from the sun, rain, snow, and other elements. Without a well-kept roof over your head, you could be in for uncomfortable days and nights staying inside your home, so it's important to keep it well-maintained.
You can do this by scouting from among the local roofing contractors, the one that has a solid record when it comes to roofing system maintenance and shares Win-Win Contracting. The contractor should be duly licensed and have dedicated crew members trained and experienced in keeping roofing systems in great condition.
It's important to have your roofing checked at least once yearly, particularly before storm season. This way, you can be sure that there are no leaks anywhere and that all roofing components are in perfect condition.
Plumbing checkup/repair
Your home's plumbing system should always be maintained throughout the year, but most especially before (through a technique called winterization) and during winter, says The Balance SMB. Your pipes could spring some leaks, which may or may not always be easily observable.
You can do some simple plumbing repair and maintenance for tasks requiring only a few adjustments using basic hand tools such as wrenches or screwdrivers. However, for plumbing concerns that obviously require more specialized tools and methods, do the right thing by hiring a professional plumber to do the job.
With your household greatly reliant each day on a well-maintained plumbing system, it's only common sense to keep it in great condition to avoid problems such as water leaks and damage to furniture, walls, flooring, and electrical appliances.
Electrical system maintenance
If your home has a pretty old electrical system, you need to upgrade it entirely at the soonest time possible. However, if it's not possible right now due to budget constraints or whatever reason, you must at least tap a licensed electrician to give it a quick check.
This simple step could lead to the discovery of potential fire hazards, which can be avoided by repairing or replacing defective or outdated components. Your electrician is in the best position to pinpoint such fire risks and do the right fix to make things safe.
HVAC maintenance/repair
Your home should be kept cool during summer and warm during winter. The indoor temperature should always be set at comfortable levels so your family can stay indoors without feeling too warm or cold. The only way you can enjoy perfect indoor temperatures each day is when your heating, ventilation, and air conditioning (HVAC) system is perfectly maintained.
You should hire a professional HVAC contractor soon to check your entire HVAC system and see if everything is in great condition. If not, your contractor should do the necessary fix to prevent possible issues with the HVAC system.
You should have your HVAC checked at least twice a year or more to ensure its components' optimum performance.
Curb maintenance
Your property should have a great curb appeal to make it presentable even from a distance. Maintaining your home's curb appeal will also make it more inviting and relaxing, thereby enhancing its livability feature that your family will surely appreciate.
You can ensure this is regularly mowing your lawn, trimming or pruning your shrubs and trees, and doing other lawn maintenance tasks such as aeration, fertilization, and mulching.
Additionally, you could invest in repainting your outer walls, improving your door or entryway, and adding some accents that would make your interiors stand out aesthetically.
Making your home a livable place requires a great deal of leg work and serious expenses. However, maintenance tasks are necessary if you want to live comfortably in a home that is not just well-maintained but aesthetically pleasing. With these tips, both are easily achievable.