Sensational Burgundy Hair Color And How To Nail It
The popularity of burgundy hair color is impressive but not surprising. As it looks so chic and luxurious, women worldwide opt for it regardless of age and occupation. Besides, there are myriad ways to pull it off, from subtle streaks to a bold all-over shade. So, if you have decided to elevate your hair color, our guide may be very handy. Below, we have explained how to choose the most suitable shade for you and gathered the most striking burgundy hairstyles to give you a dose of inspo. Dark burgundy hair is a strong contender for winter's biggest color trend.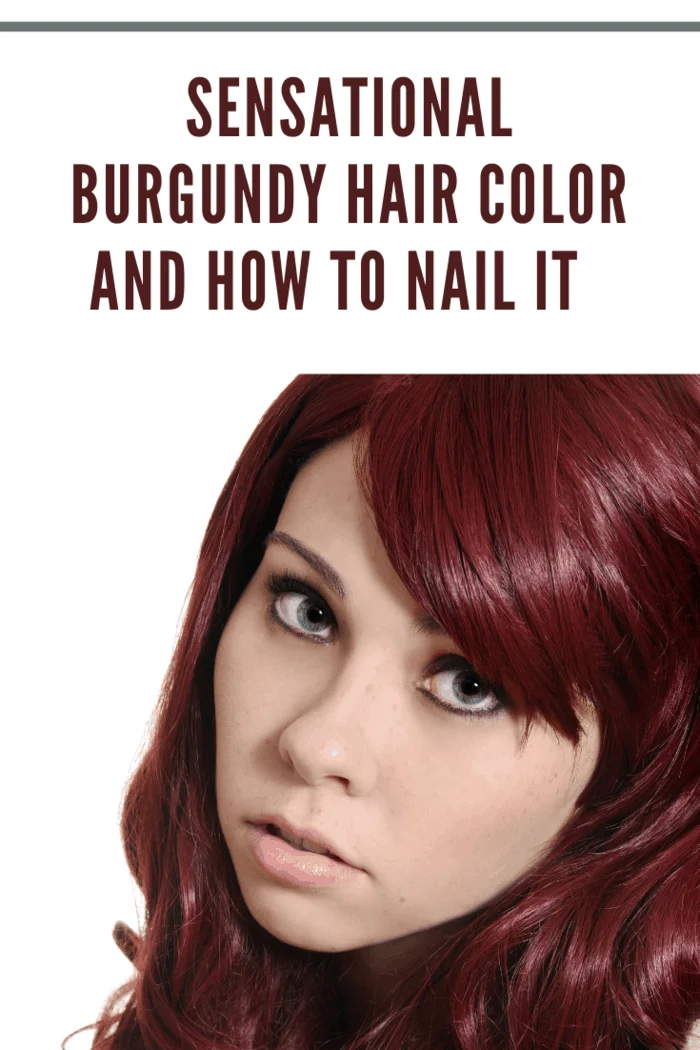 The Variety Of Burgundy Shades
Like with most colors, the range of burgundy hair shades is endless. If you do not take it trust, you can find the proof on the website LoveHairStyles. Burgundy is a shade that can be described as brownish-red. The name comes from the wine color that originates in Burgundy, France. As for the hair color, burgundy may imply such shades as maroon, cranberry, cabernet, claret, merlot, and cordovan.
How To Pick Out The Right Burgundy Shade For You?
So, the question is, how to choose the shade of burgundy that will work best for you? The first thing that you should take into account is the tone of your skin. If your skin tone is ebony, pink or olive, then go for cool shades of burgundy with a violet and red undertone. For women with golden and peach complexion, warmer shades of burgundy containing brown hues are a perfect option. Generally speaking, there is a burgundy shade for everyone, you need to find the one that flatters you most.
What skin tone suits burgundy hair?
According to Matrix, as a rule of thumb, cooler burgundy shades that contain lots of red and violet look best on people with pink, olive or ebony skin tones. Warmer burgundy shades that contain more brown tones are beautiful on peachy or golden complexions.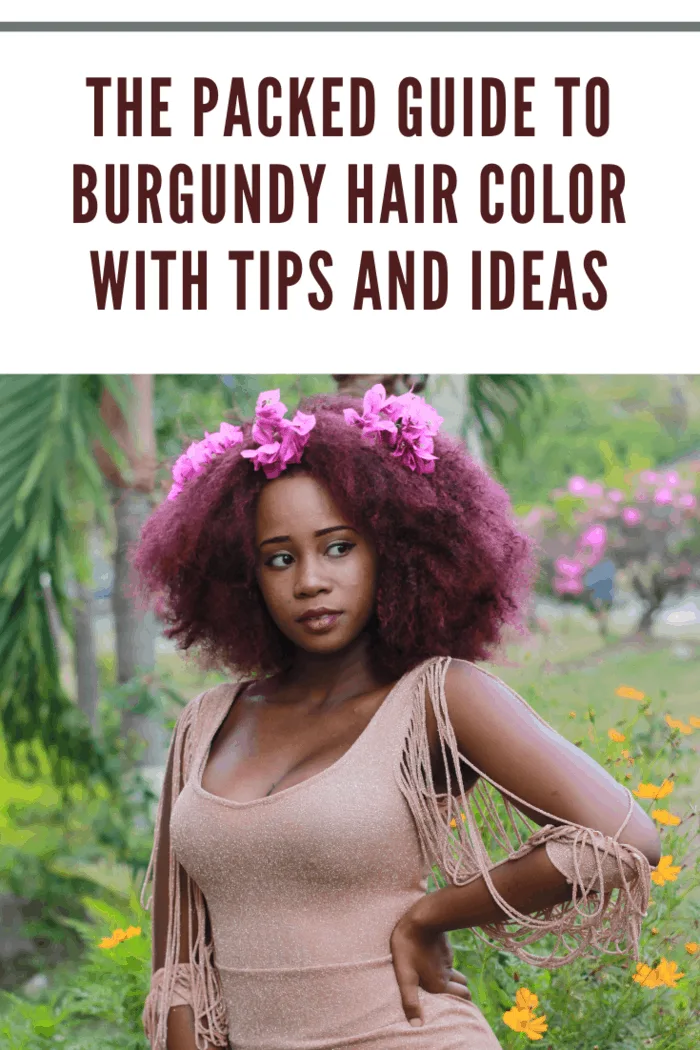 The Most Mesmerizing Burgundy Hairstyle Colors For You To Try
To infuse you with some inspiration, here are the most dazzling hair looks in a burgundy color, according to LoveHairStyles.
Burgundy Balayage With Dark Roots
Although a burgundy color looks amazing when paired with any hair shade, deep and dark hues seem to work best. Go for a burgundy balayage painted on dark brown hair to make it appear even more striking and hypnotic.
Burgundy Ombre On Blonde Hair
Blonde tresses are a perfect canvas for a burgundy hue, as the color payoff they allow is beyond praise. Blend the color using an ombre technique to make it look more natural.
Two-Toned Burgundy Hairstyle
Another way to marry a burgundy color with another shade is by opting for a two-toned hairstyle. Of course, it is not for everyone. But those who have the fashion bravery to venture out for it may rest assured that they will not go unnoticed.
Deep Mahogany Shade With Reddish Highlights
If you are looking for a surefire way to give your hair dimension and movement, then your search stops here. Dye your locks a rich mahogany color and add a red-toned highlight to them.
Peekaboo Burgundy Layers
Those who want to give their hair color a trendy upgrade without making it overly dramatic can incorporate underlying burgundy strands into their hair look. They come out pretty low-key, so they will not break your dress code rules.
Burgundy Hairstyle With Multicolored Streaks
Now here is a hair color for really fashion-forward and daring women. To achieve it, you need to dye your hair burgundy first and then complement it with colorful thin lines, which will create a playful shimmering effect whenever you move.