Summer safety tips to use for these hot days.
In the United States, summer temperatures can be excruciating, and this year has already proven to be warmer than most.
States in the Northeast, Northwest, and Mid-Atlantic can expect warmer-than-average days (Weather).
When you have kids, these dangerously hot days can be tricky.
Your kids will want to go out and do things, but temperatures above 80 degrees can make it difficult to stay healthy and hydrated (and you might lack all the motivation to head out of the house).
If you're looking for ways to keep your kids cool this summer while also having fun, here are a few summer safety tips.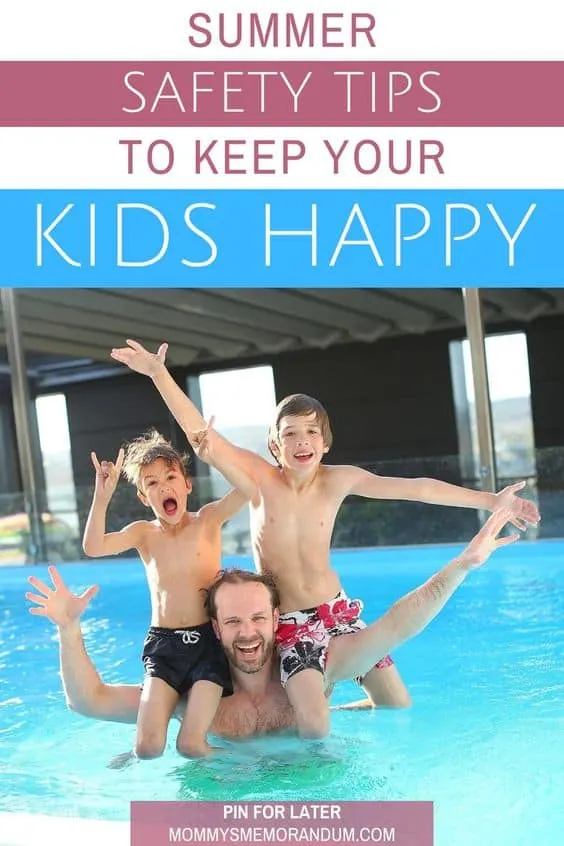 Have a pool installed (with the proper safety precautions).
Summer safety tips to use for these hot days.
A swimming pool in your backyard is an easy and safe way to keep the kids cool when the temperatures are high, especially if your home doesn't have air conditioning.
Heading to a public beach involves a lot of preparation, and with the current state of the country, exposing your family to others may not be worth the risk.
When you have a pool at home, your family can cool down anytime.
Just make sure you've taken the proper pool safety precautions.
Having a reliable safety pool fence installed will ensure that your entire family stays safe with a pool in the backyard, which is important when you consider the statistics on children drowning.
Most drownings of young children (CDC) occur in their own swimming pools, so it's vital that you take the proper precautions.
A pool fence and a child-proof safety latch will keep your young kids out of the pool area when there is no adult present.
With the right precautions, you can provide your family with an amazing swimming pool, and you'll never have to worry about small family members being in danger.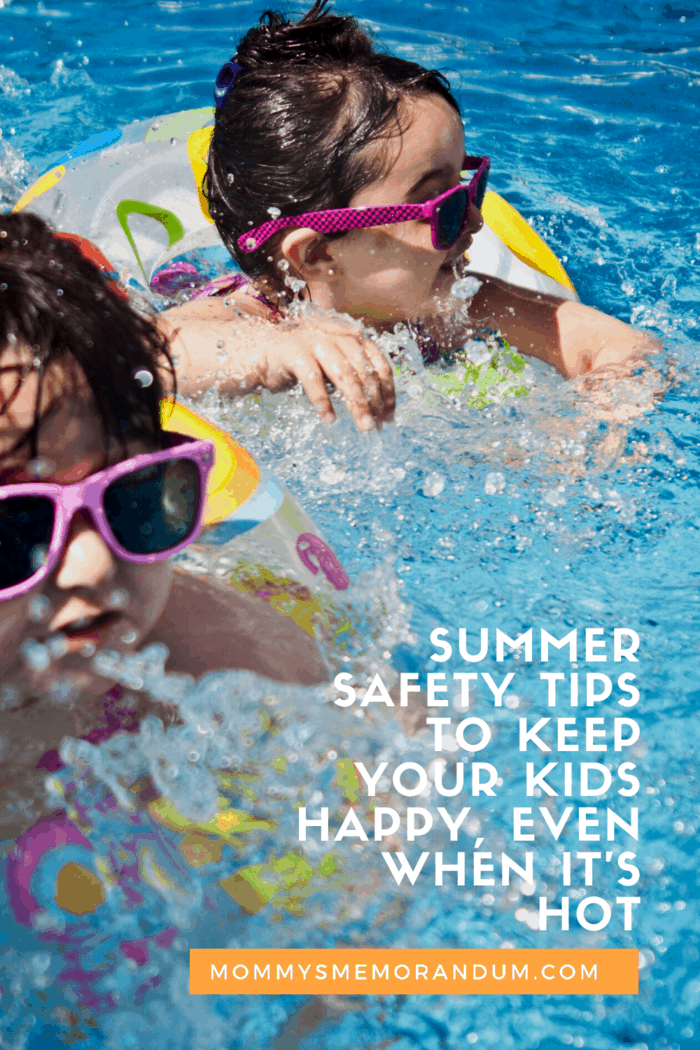 Get stroller accessories to keep little ones cool.
Of course, a baby stroller is the best way to take your small child anywhere.
You may take a day trip to a museum or head to a weekend getaway.
Wherever you're going, make sure you have all the stroller accessories your child could ever want.
The right accessories will keep your infant cool and protected from the elements.
When it's not possible to stay in air conditioning, you'll be glad you bought a stroller fan, rain cover, and sunshade for his or her stroller.
You can check out the reviews on Stroller Buzz to find the ultimate accessories for your child.
The last thing you want is to head to the beach for a day and realize you've bought a fan or sunshade that doesn't work.
Your child also wouldn't be pleased if you're at the zoo and the rain cover you found at a garage sale fails to work.
Utilize these thorough reviews and find the right safety items to protect your young children.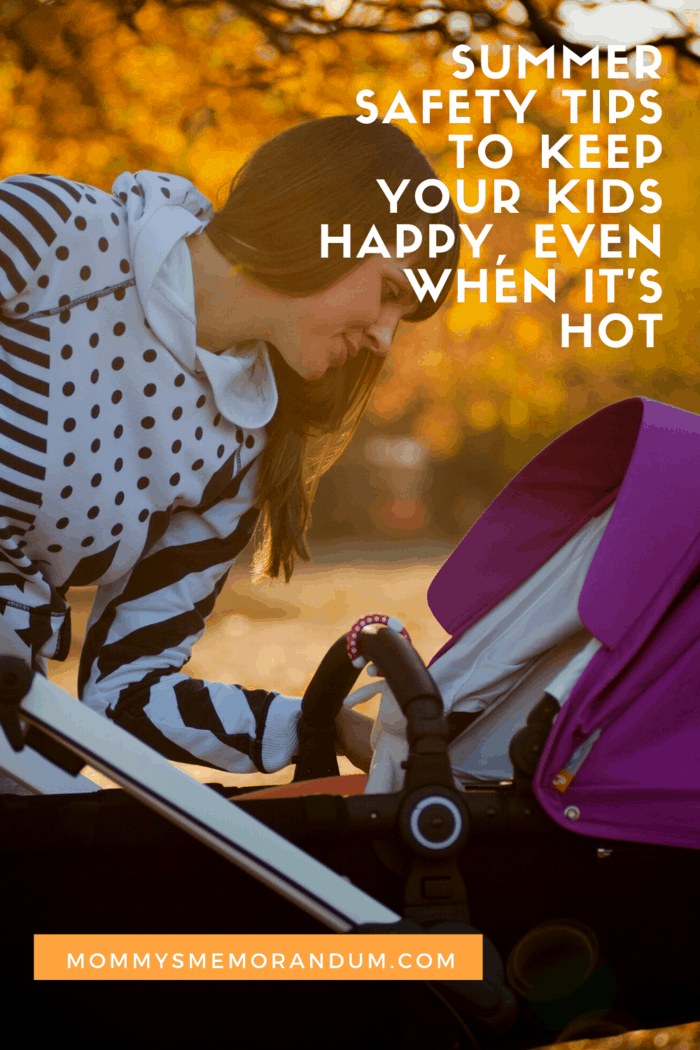 Stock up on freezer pops and ice.
When you're trying to keep a small child cool, asking them to drink water won't always work.
Depending on their ages, your kids might need seven to ten cups of water a day (Eat Right).
When little ones are playing and exploring, they aren't always willing to stop and take a drink.
Most kids, though, are willing to grab a freezer pop from you.
Keep your freezer stocked with these frozen treats, which are mostly water.
Your kids will stay cool and hydrated when you offer them freeze pops on a scalding hot day.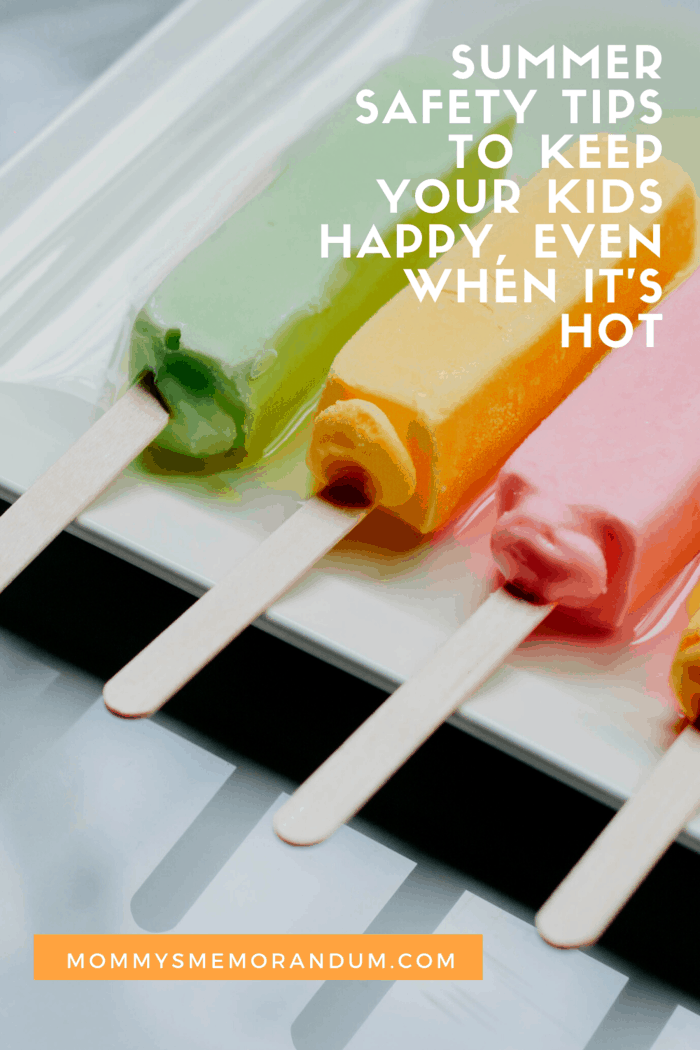 Make sure you also have plenty of ice, particularly if your home doesn't have AC.
You can always throw some ice cubes in a bag and place them on your child's forehead to cool him or her down.
Focusing on your kid's body temperature will ensure he or she stays safe and healthy.
If you take these steps, your kids won't even notice the heat. Let them relax in the pool, sit in a cool stroller, and enjoy a few freezer pops a day. Summer will be over before you know it.