Psychology has become a thriving profession in recent times because of the growing number of cases. The fast-paced life proposes many professional opportunities for individuals willing to seize it, but all of them come at a significant price of psychological stress and tension. Besides that, there are personal reasons that occupy the mind and might lead to depression and anxiety amongst people. Plus, the reported cases of abuse and mistreatment leave many victims driven to this corner and in dire need of therapy.
All these incidents and events have widened the scope of this profession and enabled psychologists to fulfill several closely related jobs that branch out from their original field. They have the option of becoming a government employee, consultant, therapist, advisor, advocate, clinical counselor, and more. All these make it convenient for them to find a suitable work area that aligns with their personality and explore other prospects after taking up the position.
This diversity and promise have motivated many ambitious individuals looking to step into a flourishing field to consider it an option over the years. Many favor this choice because of the associated nobility with this work. Others prefer it only to climb the professional ladder and eventually find themselves in a financially comfortable position. Either way, a bachelor's degree in psychology is emerging as a popular area of study, says maryville.edu.
If you wish to plan your future in this field, here's the scope of psychology in the 21st century to help you make an informed decision. These should help you make a choice that meets your expectations and would drive you to success.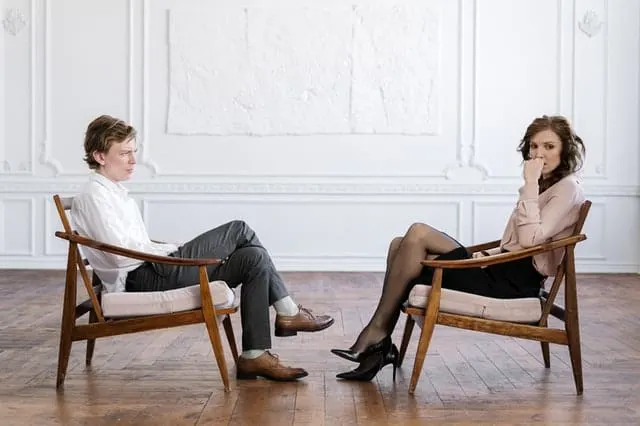 CLINICAL PSYCHOLOGIST
Clinical psychology is the primary area of practice that students hope to join in the future. The roles and responsibilities associated with this job demand them to handle anxiety, depression, neurological disorders, mental illness, behavioral changes, eating disorders, and disabilities. Their expert communication and interpretation skills and the superior ability to remain objective at all times allow them to help patients in their existing capacities.
The few principal responsibilities of practitioners are to assess the psychological state of patients through interviews. They are to advise their clients on concerns about mental health and devise treatment and therapy to address them appropriately. Also, offering to counsel their decisions and conducting psychological evaluations to close the case is essential for this job.
That sums up their relationship with the client and highlights how it requires a certain degree of sympathy yet has no room for anything beyond that. They are to remain strictly objective and not to get involved personally to avoid jeopardizing their careers.
FORENSIC PSYCHOLOGIST
Forensic psychology links the work of psychologists with federal agencies and judicial systems, explains Very Well Mind. They are to use their skills and expertise in cases where the victims have gone through a substantial degree of mental trauma. Interviewing convicts and witnesses and distinguishing the truth by paying close attention to detail is also part of their jobs. They prepare strong arguments and advocate for their clients who were abused or are trying to regain their place in society.
They join other positions of probation officers, correctional counselors, and consultants. They assist in the process of coping with things outside the courtroom and help them settle into their routine lives. It usually requires them to build trustful relationships and anchor the thoughts of their clients so they don't go astray or in another episode of trauma.
EDUCATIONAL PSYCHOLOGIST
Students are serious about their educational careers, and there are several stressful decisions that they have to make in these stages. Educational psychologists help them with these choices and make sure that they make a well-informed decision. They do this by evaluating their learning needs and devising behavior management programs that streamline their thoughts.
In this capacity, individuals attend conferences and seminars that introduce them to better alternatives so that they can propose a broad range of options to the students coming to them for advice. They design projects, develop strategies, and prepare individual reports to assess their choices qualitatively. That enables them to draw more natural conclusions instead of accepting forced decisions.
HEALTH PSYCHOLOGIST
Several physical medical problems can also have a psychological effect on patients, says Lumen Learning. They can go into anxiety and depression from the stress and may struggle to adapt to changes later in their lives. Health psychology understands these concerns, and its practitioners work to relieve their clients of these problems or better adjust to them without experiencing significant mental trauma.
Patients with cancer, chronic disorders, pain management, and permanent disabilities are generally the type that health psychologists treat. They assess and evaluate their state of mind from their behavior and motivate them towards having a positive outlook. They achieve this by stressing over the beautiful parts of their life and proposing ways to cope with their current situation. Besides that, they also advise their doctors on effective communication to reason with their state.
SPORT & EXERCISE PSYCHOLOGIST
The sports industry is also flourishing and requires a sports and exercise psychologist to accompany the athletes for better results. Their job is to set realistic goals for their fitness and help their clients hone their abilities to their optimum potential. They meet this requirement by devising routines and strategies that help players focus their thoughts.
Besides that, they also offer psychological support to motivate athletes in recovering from injuries and regaining their strength. Psychologists intervene in their thinking patterns and introduce fresh perspectives to keep them from falling into discouragement.
Plus, they also take the responsibility to advise coaches on their communication strategies with the team. Being experts on the subject, they propose ideas that improve cohesion during plays.
SUMMARY
These options sum up some of the areas under focus that help grasp the scope of psychology in the 21st century. Trying to find a suitable position in these capacities can offer great rewards and promise better prospects to people. Individuals concerned about their future and wishing to settle in a comfortable profession must explore their choices in this field. Going through all these possible opportunities might help them come across the perfect fit in time.