Being a mom comes with responsibilities, among which are to make sure that your family is safe, secure, and comfortable, especially your young ones.
Speaking of comfort, you almost obviously have an air conditioning system or a cooling system such as an evaporative cooler to keep the indoor environment cool and bearable during the hotter months of summer; right?
Well, keeping cool is a necessity here, but sometimes the air conditioning bill at the end of the month can make you sweat, literally! But how can you ensure that these bills don't end up giving you a heart attack one of these days as a clever mom? Below are some interesting ways clever moms can cut costs on their air conditioning bill this and the summers to come.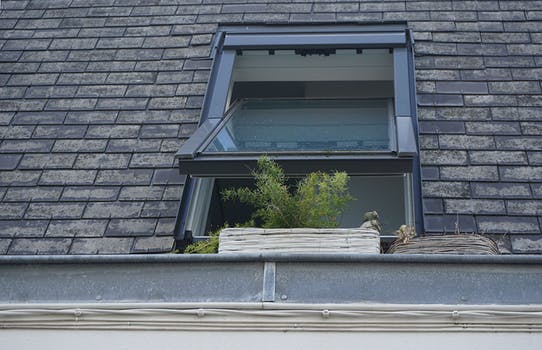 Seal and Upgrade Your Windows
"The windows can be a primary entry point for heat from outside the home. This happens either through conduction or spaces and open windows," explained Chris Mills, of http://www.altitudecomfort.com. One of the ways you can keep your cooling costs down is by upgrading your windows and replacing the current ones with energy-efficient windows or sealing any spaces that may be allowing cool air to escape and hot air to get in.
It is also a clever idea to ensure that your windows are closed whenever the AC is running, since it may have to work harder if allowed to run with the windows open.
Go for a Smart Thermostat
My wild guess is that you are a smart mom who has probably used devices such as baby monitors and the like. When it comes to air condition, installing a programmable thermostat is always a clever move that allows you to not only reduce your energy bills from cooling but also saves you from the agony of having to control your air conditioner manually now and then.
With a smart thermostat, you only have to set and schedule your temperature control preferences and the device does all the rest automatically, even in your absence or when you're sound asleep.
According to the US Department of Energy, adjusting your temperature down by 7 degrees for eight hours a day can translate to approximately 10% savings on your energy bills annually.
It's important to check out furnace company reviews when making a decision prior to going with an HVAC company if your unit needs repairs as well.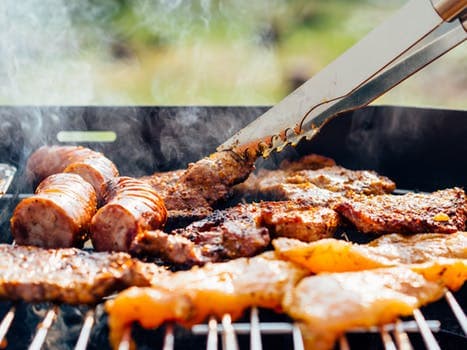 Cook Outdoors When You Can
Cooking appliances such s ovens and stovetops obviously generate quite a substantial amount of heat that needs cooling. This can sometimes put a strain on your AC unit, especially during summer.
As far as your monthly AC bills are concerned, it can be a clever move to do the cooking outdoors every once in awhile when you can, especially during the warmer summer months.
You can also switch to more energy-efficient kitchen appliances that produce less heat during cooking. After all, there are many other benefits in outdoor cooking to realize according to Anita Alvarez.
Keep the Sunlight Away
Sunlight is also a source of high indoor temperatures especially when shining through your windows. When it comes to blocking sunlight, you have some options, some of which can also serve as part of your interior décor. For instance, blinds and curtains can do a good job in that. You can also go for solar screens or window films.
In addition to the above, clever moms should know better when it comes to air conditioning maintenance.
Other methods to make your air conditioning unit more efficient and cut the costs of your cooling bill include regular replacement and cleaning of air filters and the use of cooling alternatives such as ceiling fans where necessary.
Always call an expert HVAC contractor as soon as possible for professional repairs whenever you note a problem with your AC system. Though HVAC repairs can be costly, you can always check out
personal loans for good credit
to cover the repair if you don't have built up savings.