The older I get, the more I find value in my health. Several months ago, I accompanied Charlotte the Great to an eye exam. While there, the doctor recommended she add Omega-3 fish oil capsules to her diet. A few months later, a different doctor suggested Omega-3 fish oil capsules at another doctor's appointment.
Nordic Naturals Omega D3
We've been taking Omega-3 fish oil capsules at our house for a few years now. This past month we've been using Nordic Naturals Omega-3 supplements as well as giving our children the Nordic Naturals Children's DHA supplement. Initially, I didn't notice much change, but as I continue to take the supplements, I discovered the benefits of this supplement.
Nordic Naturals Ultimate Omega-D3 provides exceptionally high levels of the omega-3 essential fatty acids EPA and DHA, in addition to 1000 I.U. of vitamin D3. If you've followed health news in recent years, you already know the value of Vitamin D3 (or cholecalciferol). It is the natural form of vitamin D produced by the body. It is no wonder the Ultimate Omega-D3 formula is one of Nordic Naturals most popular concentrated formulas due to the double-strength EPA+DHA for increased omega-3 benefits in fewer soft gels. As a woman, growing older, I worry about Osteoporosis; with Nordic Naturals Omega-D3 I know I'm adding natural vitamin D3 for strong bones and a healthy immune system to my diet.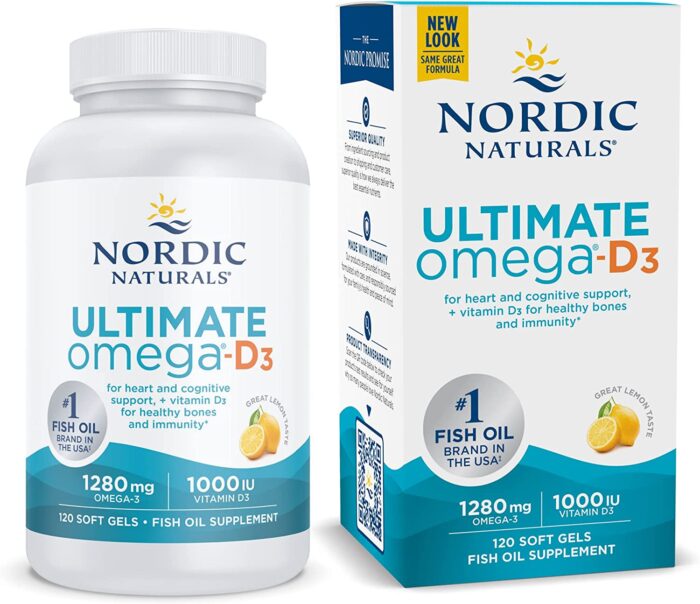 Our body may be telling us when we are deficient in Omega 3s.
Some of the symptoms are:
• Fatigue
• Poor memory
• Immune weakness
• Dry skin, eczema, or hair loss
• Heart problems
• Reproductive problems (men and women)
• Mood swings or depression
• Poor circulation
The recommendation is two caps per serving. I did a comparison to my generic fish oil and the difference is huge! Nordic Naturals provides 1,000 I.U. of Vitamin D–five and a half times more than what is in my generic fish oil supplement. The Nordic Naturals also has 18% more EPA and 20% more DHA.
Nordic Naturals Children's DHA
Getting my children to take vitamins can be tough. Children's DHA is Nordic Naturals best-selling fish oil product for children. Children's DHA is made from 100% Arctic cod liver oil, sustainably caught and processed in Norway. They have a strawberry flavor, which my kiddos like quite well.
The recommendation is four small capsules daily. My kiddos didn't complain after they tasted the first one. The daily recommendation contains 300 I.U. of Vitamin A and 4 I.U. of Vitamin D. It's designed to support brain function with EPA and DHA. Since taking the Nordic Naturals, Li'l Man does seem a little more focused.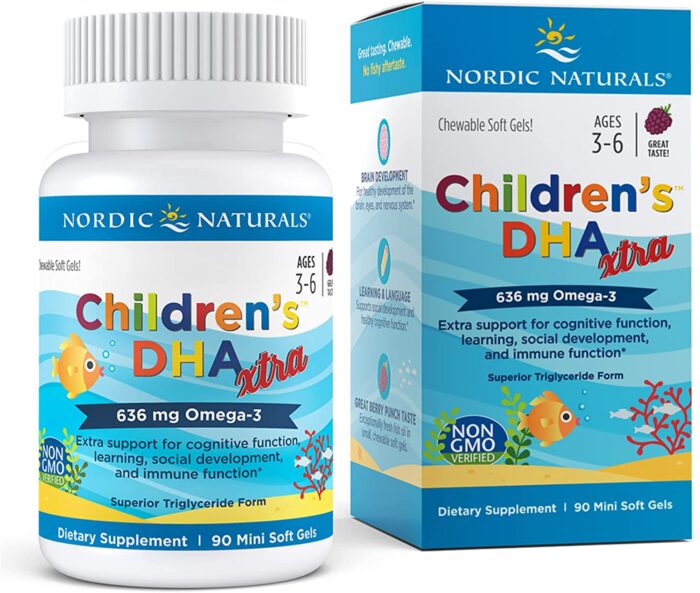 Summary
We are very happy with the quality of Nordic Naturals.
As we continue to research what's right for us, Nordic Naturals, so far, is our leader in benefits.
Visit www.nordicnaturals.com to learn more about how Nordic Naturals can be part of your daily health ritual.
*"Disclosure of Material Connection: I received one or more of the products or services mentioned above for free in the hope that I would mention it on my blog. Regardless, I only recommend products or services I use personally and believe will be good for my readers. I am disclosing this in accordance with the Federal Trade Commission's 16 CFR, Part 255: "Guides Concerning the
Use of Endorsements and Testimonials in Advertising."