I received Healthy Delights Probiotic Chocolate Bites in exchange for this post. All opinions are my own.
Probiotics
are something that has made a huge difference in my digestive health. Miss M has had some digestive issues, and we tried yogurt but learned she has no tolerance for dairy, so it compounded the issue. With
Healthy Delights
probiotic bites we're all feeling better.
That yogurt we ate to get our probiotics had 120 calories and 18 grams of sugar. The
Healthy Delights
Probiotic Bites have just 10 calories and 1 gram of sugar. That same bite provides one billion live cultures per bite, and they are 100 percent all-natural with no artificial colors, flavors, sweeteners, or preservatives.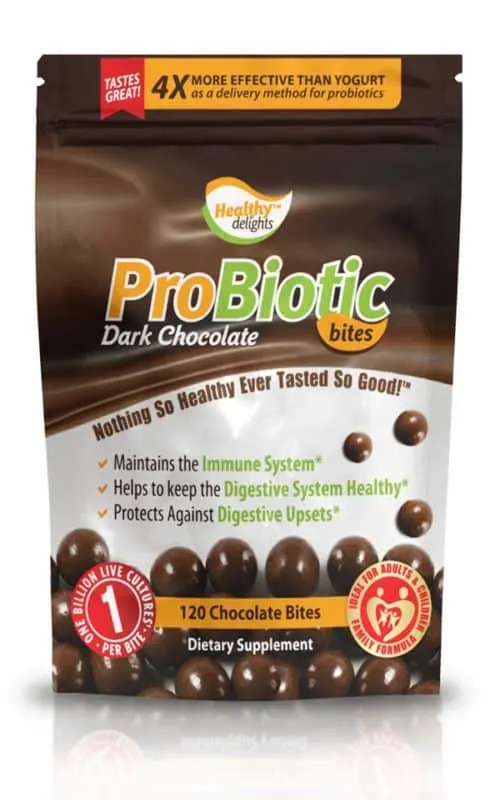 They are delicious and convenient to deliver high-quality supplements to your entire family.
Healthy Delights Soft Chews
is available in great-tasting flavors, which come in soft chews and bite-size treats and offer a broad selection of the most popular supplements to keep your family healthy.
The chocolate flavor is an indulgence, and my kiddos think it's dessert. They're partaking, and I'm giving them a great way to maintain their immune system and keep their digestive system healthy. These probiotic bites help protect against digestive upsets.
Each bite is about the size of one Whopper. They are rich in chocolate flavor, and it's hard to believe something that tastes so good could be so healthy!