Rowing machine workouts are becoming more and more popular these days. This is because they don't just exercise your arms, but they also work out all parts of your body, like your legs and core.
Plus, it doesn't take very long to get a satisfying workout from these machines. That's why today we're going to talk about 5 quick workouts that you can do with a rowing machine. These are all short, but you'll still be able to feel the burn by the end of them.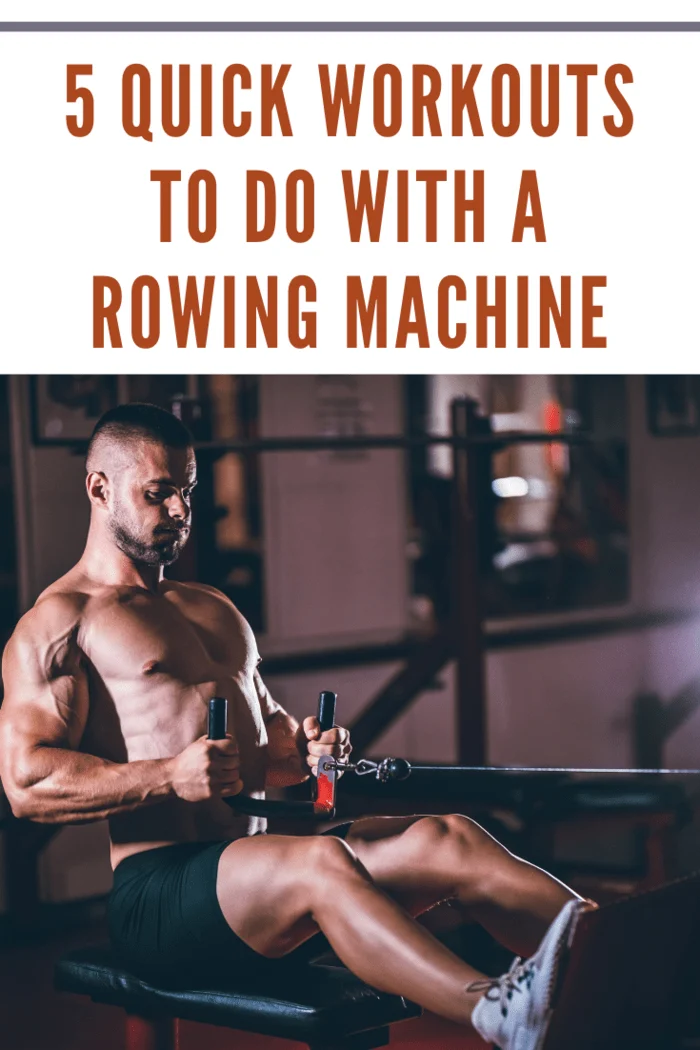 Distance Rowing
For this workout, you set your machine for 2,000 meters (or another distance goal—2,000 is just a suggestion) and get started rowing says Hydrow. The faster you go, the quicker your workout will be over—but don't use that as an excuse to have poor form. With every row, you should keep your posture in check so you don't get injured.
Rowing machines are some of the best low-impact workouts, but bad form can still cause problems, like with any other workout.
Alternate Rowing with Pushups
It's important not to focus too much on one specific motion when it comes to working out. That's why alternating rowing with other exercises like pushups can keep your body guessing and keep you from getting too bored with a particular routine.
This can really be done in whatever way you like. For example, you could start by rowing for only 250 meters or so, followed immediately by 20 pushups. Then rest for a minute or two, and do 500 meters of rowing, followed by 30 pushups. Keep increasing the rowing distance and number of pushups with each set. Make sure to cool down when you're done.
This workout is great because it's highly customizable. Depending on your needs, you can make it as short or as long as you'd like.
Timed Rowing
If you only have 10 or 15 minutes to do a workout, then just set your rowing machine for whatever amount of time you have and try to see how many meters you can get in that time. This one is kind of the inverse of the 2,000-meter workout we talked about earlier. Rather than trying to see how fast you can reach that 2,000-meter goal
Rowing Sprints
To help build up stamina, rowing sprints can be very helpful. To start, warm-up, and then begin by rowing slowly for two minutes (aiming for about 18 to 24 strokes per minute). After those two minutes have passed, begin sprinting for one minute, rowing at a speed of about 28 to 32 strokes per minute.
Rest for a minute, and then repeat that routine until the workout is done. Depending on how much time you have, you should aim for at least 4 sets of this, or around 16 minutes total, though you could do more or less if time permits.
Slow Build Rowing
You can still get a full workout if you've only got 20 minutes. This exercise aims to build up to maximum effort over 20 minutes slowly.
Start by rowing at a pretty easy level for one minute, then rest for one minute. Row again at that same intensity for one minute, then rest for another minute.
For the next two sets, increase to a slightly higher intensity, following the same ratio of one minute of work, one minute of rest.
Continue doing that until you've done two minutes at maximum effort, and then you're done!
Hopefully, these rowing machine workout ideas will help you spice up your exercise routine.