To create an honest review, I received Nature's Bakery Fig Bars and Apple Cinnamon Bars. All opinions are 100% my own.
Nature's Bakery offers 100 percent natural, USA-made stone-ground whole wheat, non-GMO verified delicious fig bars. They arrived, and I sat them on my pantry shelf. Then I decided while Miss M was enjoying her Donsuemor Madeleines, I would indulge in my own deliciousness. Little did I know I would lose control.
Nature's Bakery Fig Bars are a natural alternative to one of my favorite cookies, Fig Newtons. Sadly, when I looked at the label on a package of those, they were less than appealing with their high fructose corn syrup and artificial flavor. It doesn't stop me from eating them, but it does make me seek other alternatives.
With ingredients like Stone Ground Whole Wheat flour, dried cane syrup, brown rice syrup, fig paste, and more…all ingredients I can pronounce and have an idea of what it is, I thought I was on the right track!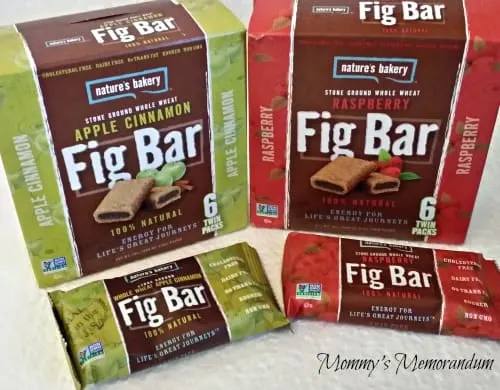 I am a sugar junkie, and these bars do contain 10 grams of sugar in the form of dried cane syrup and brown rice syrup. I can live with that! Nature's Bakery bars are cholesterol-free, dairy free, kosher, all-natural fig bars and snack foods.
The packaging is simple, from a cardboard box to the inside, where each bar is individually wrapped. These bars are made for on-the-go or just enjoying a snack in the comfort of home.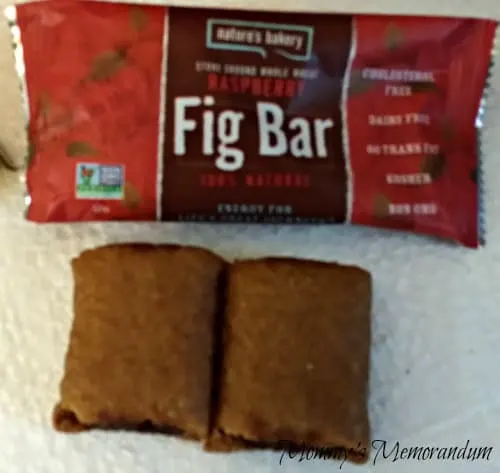 Once you unwrap the goodness, you'll discover two squares of the bar.
Each bar contains 2 grams of dietary fiber and 2 grams of protein.
This is where I should caution you.
The next part is biting into the bar.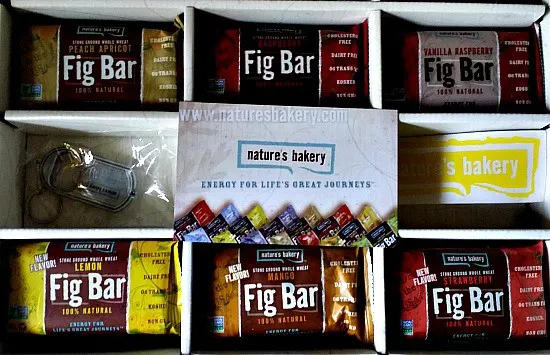 Which is where I lost all control.
I ate the entire box. My belly was so full!
These fig bars from Nature's Bakery should come with a warning label that they are amazingly delicious!
Nature's Bakery also offers more delicious flavors such as Peach Apricot, Apple Cinnamon, Vanilla Fig, and Vanilla Raspberry.