Deep sleep is the best way your child can end their day. Their delicate bodies and minds need rest after a long, tiring day of learning and exploring.
A good mattress for kids plays an integral role in giving your child the proper support and comfort level. A mattress that is too stiff may result in discomfort for your kid since their bones are soft and fragile and may undergo back pain very quickly.
Therefore, pediatricians have declared a memory foam mattress for kids imperative since they extend a high degree of comfort by providing back support and pressure repose.
Moreover, they help maintain your child's posture correctly by ensuring their spine is in the perfect horizontal position.
Without further ado, let's discuss the numerous other pros of a memory foam mattress that make it a go-to option for your kid's deep sleep.
Benefits Of A MLILY Kids Mattress
MLILY, reviewed by medicalnewstoday.com, offers various memory foam mattresses for kids that may fit well as a bunk bed mattress or a trundle bed mattress.
On top of that, MLILY also manufactures the memory foam kids pillow that is comfortable and breathable enough to ensure your child gets the most support.
To learn more about the benefits of the MLILY memory foam mattress for kids, stick right here and read on!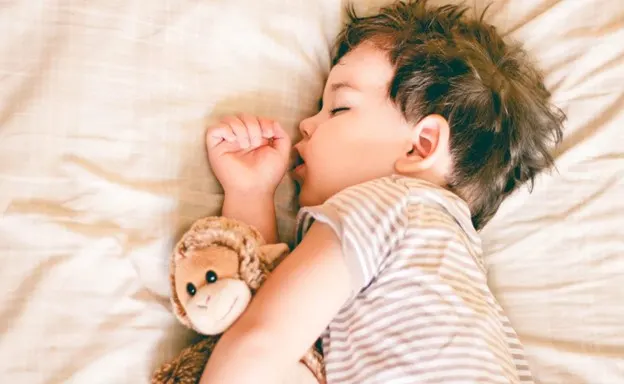 1. Keeps The Body Temperature Balanced
Maintaining a constant body temperature is the key to a healthy life. Therefore, your child's body temperature needs to be at optimum levels to help them sleep soundly.
For this purpose, memory foam mattresses incorporate temperature-sensitive materials that control the influx and outflux of body heat.
If the body temperature rises, the mattress automatically becomes softer and creates a cooling effect due to a unique cooling phenomenon embedded within.
2. Maintains The Body Shape
Kids within 5 and 13 years of age need the most comfort while sleeping since they are still growing. Their posture and weight must be equally balanced while they sleep to shape their body and prevent physical ailments.
MLILY manufactures the memory foam mattress so that its surface molds actively in most pressure and heat areas. This way, it evenly distributes the body weight and returns to its original form once the pressure is removed.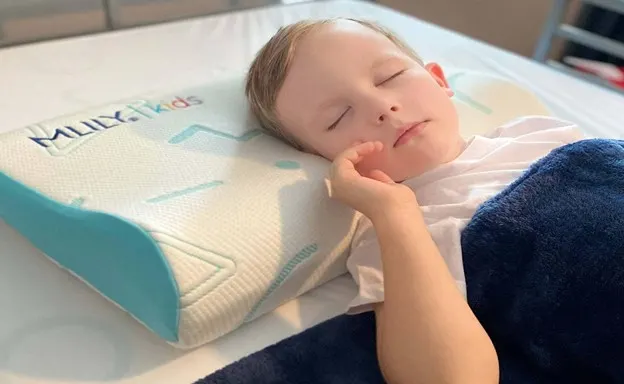 3. Helps Relieve Body Pain While Providing Comfort
After a tiring day of playing and performing activities, your child may experience mild body aches and tiredness. That is where a memory foam mattress comes in.
The MLILY memory foam mattress for kids extends impressive health benefits. It helps relieve body pain, aches, and soreness while ensuring the body recovers quickly from any injuries.
It fulfills the task due to the material's ability to reposition pressure from the pain points on its body. Areas of soreness have a moderately higher temperature than the rest of the body. The memory foam identifies these differences and sculpts the body accordingly by adjusting the pressure in the area.
4. Ensures Your Child's Body Is Free Of Allergies
Mattresses are a long-term commodity, and washing them frequently is an intimidating task. The clusters of dust and dirt amalgamated over the years may result in allergic reactions to your child's sensitive skin.
For this purpose, MLILY has manufactured memory mattresses that contain polyurethane foam. This material consists of special fibers that hinder the accumulation of dust particles in the foam that result in allergies.
In contrast with ordinary mattresses, the dense composition of memory foam prevents the hoarding of allergens over time.
5. Offers Customized Support
The height of a mattress usually affects the energy levels in your kid's body. Some prefer a higher bed height, while others might like shorter ones. A higher mattress height might lead to more energy retention than short ones.
On the other hand, if you're unable to make the right decision regarding the height of your kid's bed, you must opt for memory foam mattresses since you can customize them to the size desirable for your kid. You can choose from the different foam thicknesses and the density (low, medium, or high).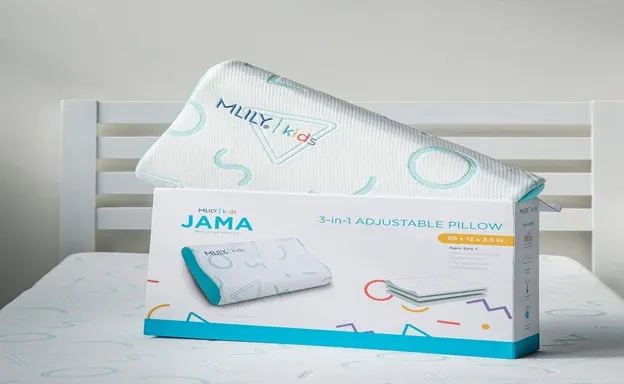 The Bottom Line
Choosing the correct mattress for your child can be a daunting task, but MLILY has made it easier than ever.
Ranging from the most comfortable foam mattresses to the memory foam kids pillow, MLILY has it all.
A good mattress and pillow work simultaneously in providing comfort to your child. Thus, the MLILY adjustable bed pillow for kids is an excellent choice for your little one since the pillow layers are customizable to adjust the perfect height for your kid.
Moreover, they serve as a cooling pillow for kids and provide good airflow during sleep. In addition, MLILY has pillows for kids with CertiPUR-US, the certification that proves the fantastic quality of the pillow.