If it is raining outside and you want to keep your dog active and entertained then these 10 creative ways to keep your pets busy indoors will put a smile on your face and your dog's face and keep your dog from being bored.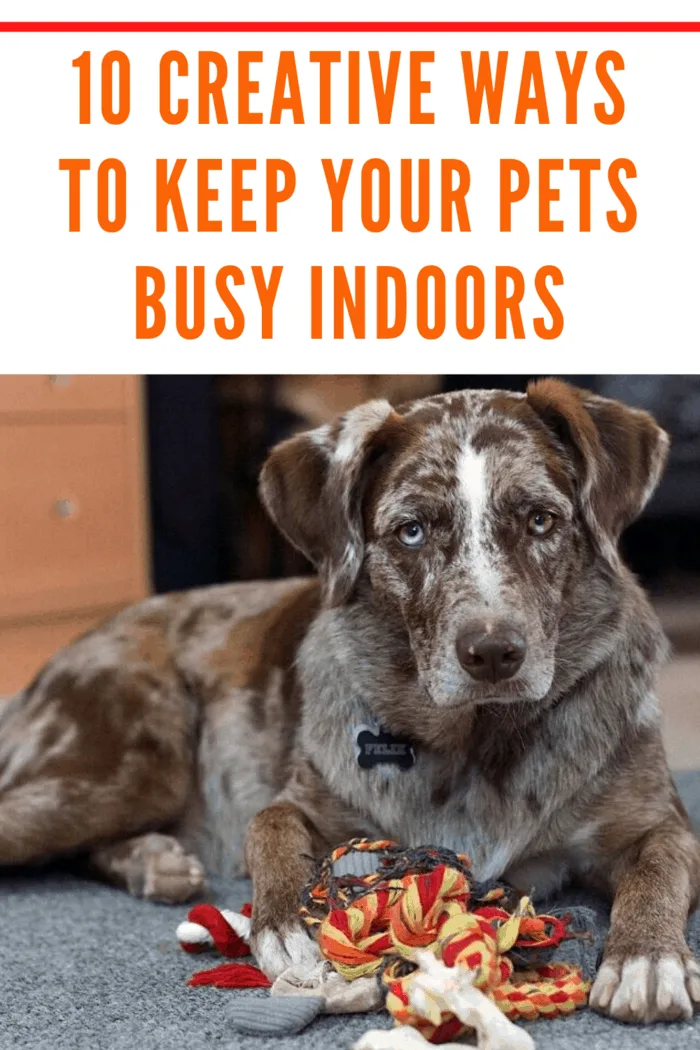 Here are 10 Ways to Keep Your Pets Busy Indoors:
Try hiding treats.
One of the best ways to keep your dog busy is by taking one of their favorite treats and hiding it somewhere inside the house.
It should be placed in an area that the dog can easily reach but is not in plain sight so they will need to rely on their nose.
Play 3 card monte.
The dog version of 3 card monte is the shell game. With this game, you take a treat the dog loves and hide it under 3 shells or bowls.
What you will need to do is move the bowls around until neither you nor the dog knows where it is.
The dog will then need to "guess" under which bowl the treat is hiding.
Play tug of war with your dog
Using a durable dog toy manufactured by a company that specializes in producing high-quality, pet-related products.
Practice tricks with your dog.
While not necessarily a game you can make it a game by having your dog perform command and when they successfully perform it you reward them for it.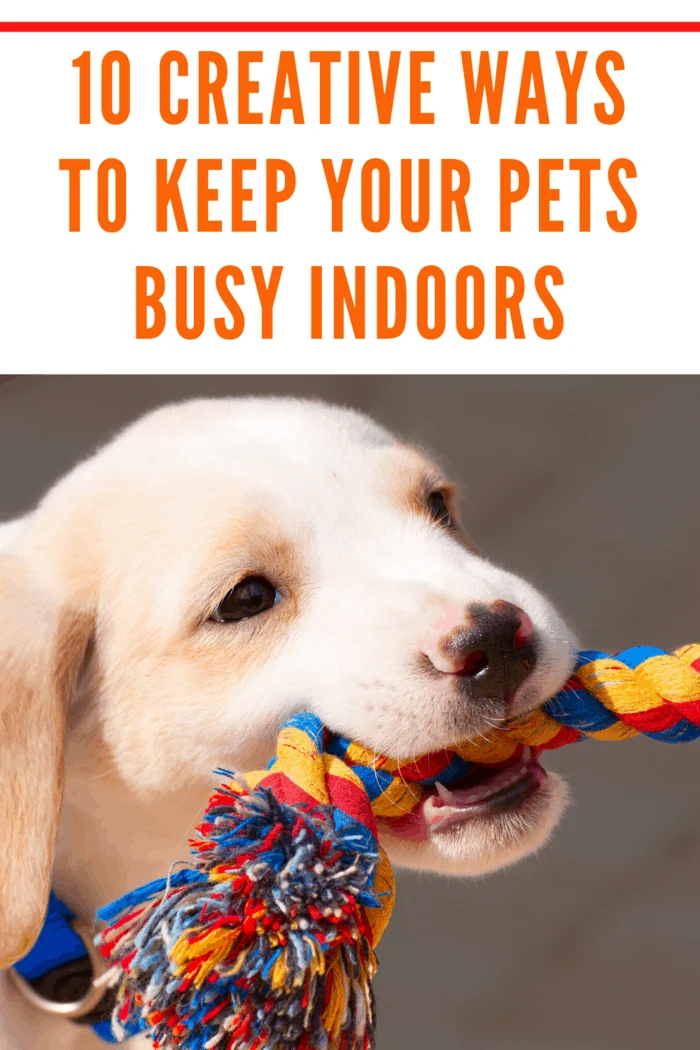 Try naming your dog's toys.
Whenever you use a toy with your dog give it a name so whenever you say that name the dog will associate the word with their favorite toy.
This is a great way to make your dog learn word association plus they can bond with you.
Have your dog guess the correct hand.
This is another smelling game.
While facing your pup, take a treat, then put both hands behind your back tucking the treat into one of your hands.
Bring your hands out in front of you and your dog and let them guess which hand holds the treat.
While it should be easy for the dog to find the treat based on his/her sense of smell it is a great game to play.
Play hide and seek with the dog.
What you do is go somewhere in the house where the dog would not be able to see you in plain sight then call their name.
The dog will run all over the house trying to find you which will provide hours of entertainment.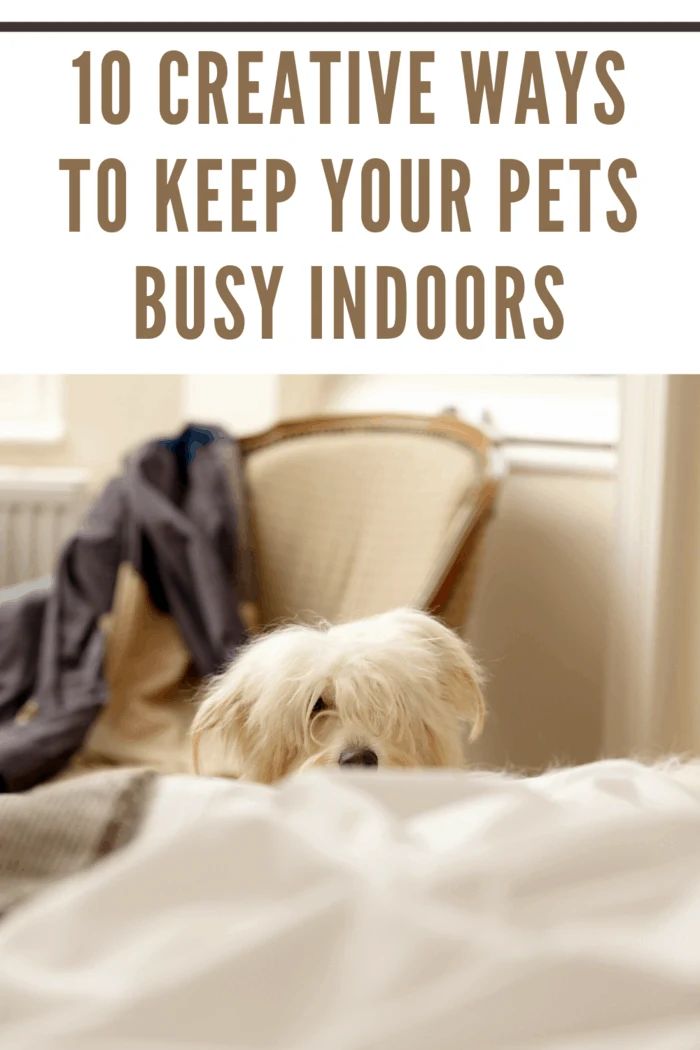 Play fetch inside the house.
You will need to be cautious not to hit anything that is breakable in your home but rolling a ball or throwing a stick is a great way to make both you and your dog happy.
Try grooming your dog during this downtime.
Dogs love to be groomed and it is an excellent way for you to bond.
It would also be an excellent opportunity to get the family involved with the dog.
Invent your own games to play with your dog.
Your dog will be happy to spend time with you so you can come up with your own unique games to play.
Spending time with your dog is an excellent way to get rid of stress for both you and your dog, so try to play often.
We hope these tips inspire you to keep your pets busy indoors.
---
Resources:
https://thedoggypedia.com/best-dog-food/