As you start dating, remember that one day God will bless you with one person that will give you everything you've ever cried and prayed for. And it promises to be beautiful. Dating is just something most people do in life before marriage. It may not seem like a big deal to most people, but for Christian singles, it is.
As a Christian, you may be looking for sexual purity until you get married. When dating, some people you date keep pressuring you for sex. When you dismiss them, they leave.
Some women turn to different dating relationship programs to help them in dating. Such programs like the "Make him worship you" product promise to offer you tricks, ways, and approaches to help you get a date. And eventually, a woman may get the guy of her dreams, who will crave and adore her effortlessly. But before you go for this exciting program, read the Make Him Worship You review to help you make an informed decision.
Yet, if you're looking for dating tips to build a Christ-centered relationship, here are 9 things to look at before you start dating. In this article, we will learn how to build a Godly, healthy relationship as a Christian.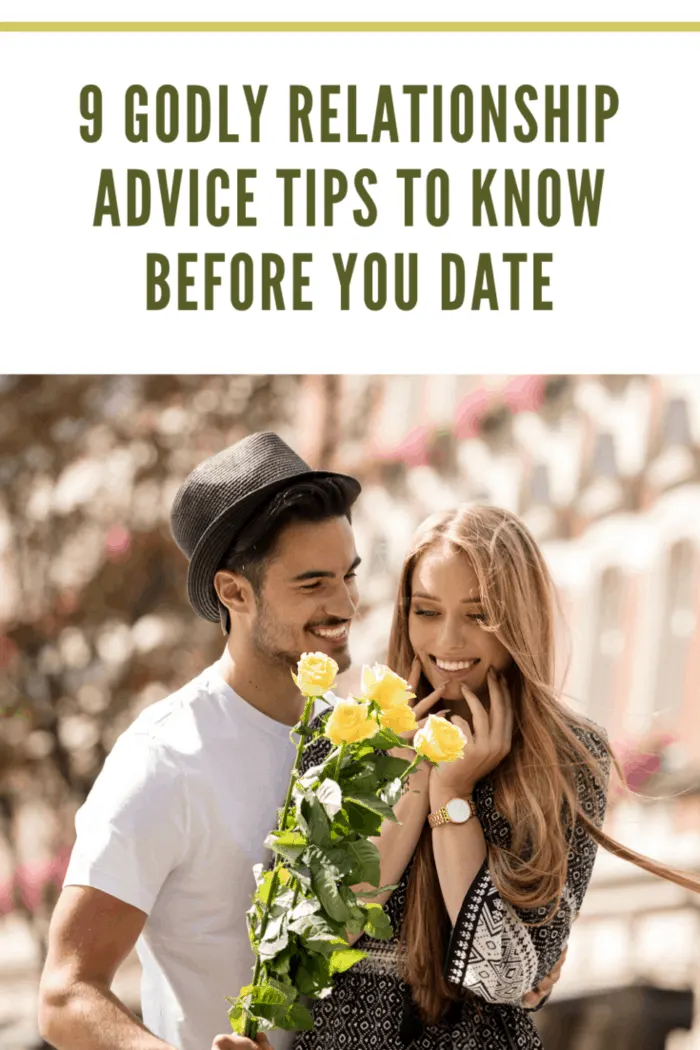 1. Prepare yourself for a Godly relationship
As you journey through your own life, God gives you directions. Communicate with God by reading the bible to prepare yourself to date as a young man or woman. By reading the bible, you get protected from being tricked into making wrong life decisions.
You don't have to wait until someone catches your eye. Prepare yourself to be in a God-centered relationship later on. Read the bible and as you do, ask God to search your heart and show you areas to work on to improve your faith.
2. Know yourself first
Before you rush into dating, look at some attributes that the other person would like from you. Naturally, you focus on what you expect from the other person, and you forget about your attributes.
It's wrong to want something from your partner which you can't offer. Remain self-focused and be mature enough to know what can change in the relationship.
And take responsibility for the only thing you can control, which is yourself. When both the boyfriend and girlfriend know themselves well, they can create a good Godly relationship. This builds a solid foundation for your relationship.
3. Commit to purity
According to the book of Hebrews, marriage is bed undefiled. God meant for us to enjoy sex, meaning it's ethical for married couples to enjoy their sex life.
When a Christian couple has sex before marriage, they take a dangerous risk, and God sees this as a sin. Before entering into a relationship, you need to be committed to sexual purity before marriage.
And, staying pure while dating deepens the connection between you and your boyfriend or girlfriend. The mystery of not knowing and the idea of purity before God creates even more passion, and it may even help you find true love. For Christians, waiting is a serious matter and makes you and your partner closer to Jesus.
4. Ask for dating advice
The best advice a Christian can get is from the word of God, the bible. You become closer and closer to God by reading his word.
But, however desperate you are, never rush into difficult relationships. Your emotions and sexual attraction may cause you to jump ahead of God's timing. Involve Godly counselors, friends, older mentors, and other Christians into your life to give you wisdom.
5. Know why you want to be in a Christian dating relationship
As you get into dating life, know your motives. You may be looking for true love and a lifelong relationship. Keep in mind that most Christian singles date aiming at finding a partner.
If you're that person who doesn't want to get married so soon, go out with a group of Christian friends. Don't give the other person false hope. Instead, find someone more marriage-minded.
If you're dating to find a spouse, don't try to talk a guy into marriage after the first date, it's wrong. Take your time and have faith that God has a special person set aside as your husband or wife to be.
Before rushing into a marriage relationship, spend time together, talk, and know each other. Take your time, but not too much time, and you may end up finding true love.
6. Consider the biblical principles on dating love relationships
Christian biblical relationship principles dating rules don't take into account that the desire to be married is not only real but very good. Coming together as husband and wife aren't sinful, and it's a direct expression of God's own covenants.
The best way to prepare for a fantastic relationship is to be a Godly young woman. Nothing will prepare women better than having a solid foundation in God's word.
You will not truly love someone else if you don't love God first. Plus, no one will truly love you if they don't love God first. The first step in dating should always be the step of faith we take to our Lord. And the truth is that God's word not only brings us closer to him but also fills us with the wisdom we need to handle lifelong relationships.
7. Know your worth
It's always tempting to think your worth lies in finding someone to love you, which isn't God's plan. Whether you got raised by parents who cared or parents who had difficult marriage relationships, God has a plan.
God created you to long for love and to find your worth in whoever cares for you. Often, we mistake some people thinking they care, and by God's grace, we can find them. But, before you start dating anyone, just remember that this type of love is only found in a relationship with your creator.
The first step in Christian dating should be the step of faith towards our Lord, Savior, and greatest treasure, Jesus Christ. Consider a partner who always has time for Christ. Someone who is never too busy for church.
8. Know the type of partner you need in life
At some point, we all try to imagine what our future spouse looks like. But it's known that your partner, who you might end up marrying, is the one person you never imagined.
Instead of going for back-to-back dinners, create a real friendship with real-life accountability. It may create a new critical dimension of your dating relationships. Try knowing the person better and see if they can fulfill their biblical roles as your husband or wife
9. Listen to Christian relationship advice
If you hope to find a fulfilling, loving relationship with another devout Christian, have faith that there is someone out there looking for someone like you. With a little determination, hope, and some trustworthy Christian relationship advice, you stand a high chance of finding them.
Learning about how far to take physical intimacy is important but maybe different from a Christian point of view. After all, that's the essence of Christian relationship advice.
This doesn't mean you only take advice from a Christian. Getting a different perspective is useful too. Learn from those people willing to hold you accountable for any matter in dating. Like, your best friends and those friends ready to ask questions.
Praying, reading the word of the Lord, and attending church together helps connect you and your boyfriend or girlfriend to Christ. It makes you and your partner be on the same divine level, and you share the same understanding of Jesus. By pointing each other back to Jesus, you're proactive against sin and preventing your relationship from becoming an idol god.
Conclusion
Dating is the step you take before marriage. If you're a part of any Christian Community, try visiting a pastoral counselor for dating advice. Build a relationship with the Lord by following the first and greatest commandment about love. Continuously read the bible, go to church to get closer to God, and you'll create a Godly relationship.
As a young woman aspiring for marriage, understand that to be in a Godly relationship, be Godly yourself. The truth is, when you walk with Christ and understand God's ways, you'll realize the best relationships' tips hidden in God's word.
____
Resources: