Hello, mother of the bride!
You will be spotted as much as the happy couple. After all, it's your daughter's big day. Your role comes with significant responsibilities, and you have to look beautiful. Guests would love to watch the pride on your face and grace in your looks as your daughter is getting married.
When it comes to securing a perfect mother of the bride dress, you deserve to find one that truly resonates with your personality. With endless options abound, it is essential to check a perfect mother of the online bride store and its rating to see if they can help you wow the crowd.
Here I have compiled the list of five popular mothers of the bride online stores with ratings. This list will help you to make the right choice.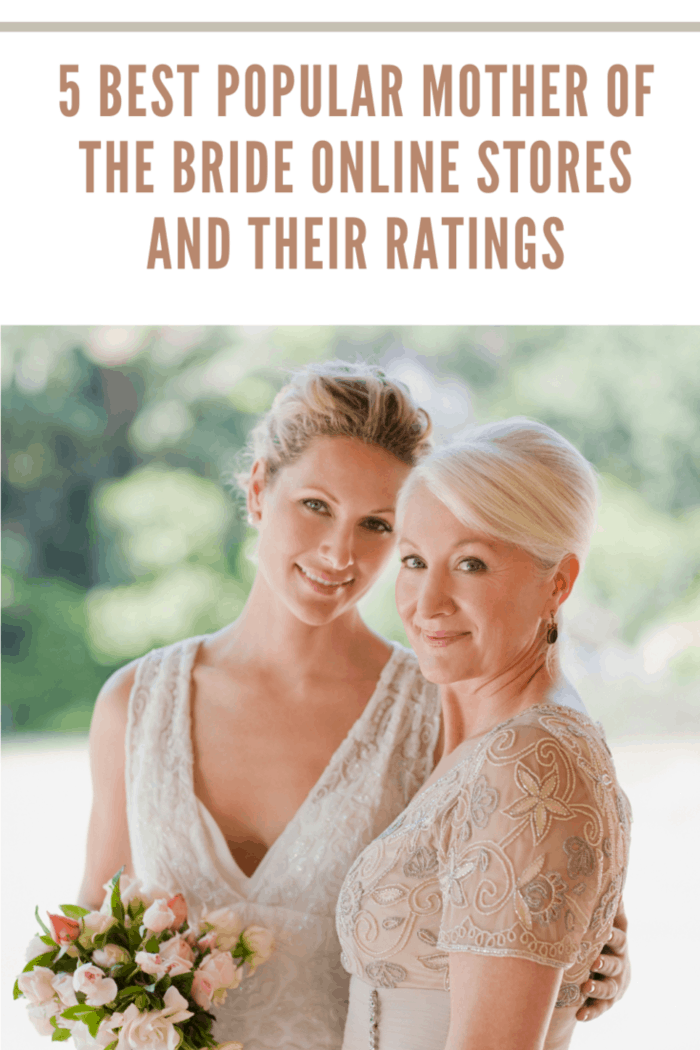 AW Bridal
AW Bridal's 4.95 ratings suggest it is the ultimate mother of the bride online store for those seeking effortless elegance and beauty in one package. It's a one-stop shop for weddings, party decor, wedding accessories, or bride and bridesmaid dresses. It is considered the best place in town, offering thoughtfully crafted perfect outfits for the bride and mothers. The AW Bridal mother of the bride collection proudly presents an array of stunning gowns, from figure-flattering mermaid dresses to gowns with long sleeves for mothers. They have something for every season, budget, and style. It's also possible to customize your clothing and get your order delivered within 24-hours.
AW Bridal Rating 4.95
Alicepub
Alicepub has taken the hassle out of shopping for mother of the bride dresses by offering a wide variety of stunning wedding dresses with lots of perks and benefits. They have something for everyone, from classic long bridesmaid dresses to short dresses with long sleeves. Check customer rating and reviews and make yourself stand out from the crowd. Have a look over the Alicepub mother of the bride collection and find out the perfect gown to enjoy the moments of your special occasions.
Cocomelody
Cocomelody, with a 4.71 score for customer service, is a perfect place for brides to have their dream wedding dress. The eye-stealing collection for the bridesmaid and mother of the bride has the potential to give a timeless look to mothers. The gorgeous collection for mother of the bride dresses is available in various colors, sizes, and styles. Your daughter's marriage is once in a lifetime event, and your need to feel special; Cocomelody is a perfect place to have the most flattering silhouette available in a very affordable price range.
Cocomelody rating 4.71
Amazon
Choosing the best online store for the mother of the bride can be just as tricky as choosing the best online store for bridal wear. Amazon is one of the best places to have various choices in different sizes, styles, and under different budgets, but a 1.45 rating means it's not an ideal place for online shopping for special occasions like weddings. They have millions of options from modest to sexy and everything in between. Choosing the right one to envision your personality and fashion statement can be overwhelming. Amazon has a multitude of choices from multiple designers but is not always up-to-date.
eBay
No doubt, every bride wants to look beautiful. The bride's mother also goes the extra mile to feel gorgeous on her daughter's big day. Whether you like something traditional or want to create a stunning contrast with your daughter, you have an array of choices on eBay. It is the largest online store from where the bride's mother can purchase stunning outfits to look gorgeous. 1.0 Score for customer rating means you need to expand your choices.
eBay Rating 1.00
Bottom Line
Dress etiquette for the bride's mother has changed over the years, and now you don't have to feel restricted to traditional attire. Those mentioned above 5 Best Popular Mother of the Bride Online Stores' ratings allow you to spotlight your style and have fun with your looks.