Teething is considered one of the millstones for a baby.
As a baby grows, parents find it hard to keep them close by or in one place.
They begin to crawl and roam around in the house exploring different stuff.
However, as soon as they reach the teeth development stage, parents start to worry.
Tooth development stages comprise of 5 significant steps where your baby begins to develop teeth.
This is the part where it is reasonable to see your baby getting cranky or crying for no reason.
This is the time when you need to take your child for a dental check-up.
If you're unsure of where to go, check out Tysons West Orthodontics and Children's Dentistry for a start and research more on what to expect.
Worried parents can take help from this article.
This article walks you through the different stages in baby teeth development so that you can have an idea of what to expect or at which stage of baby teeth development your baby is.
What is Teething in Babies?
Teething is a process when your baby's teeth begin to erupt or break through the gums.
Baby teeth growth starts between 6 to 24 months of age.
This is one of the crucial stages as patents should be ready for any unexpected tantrum.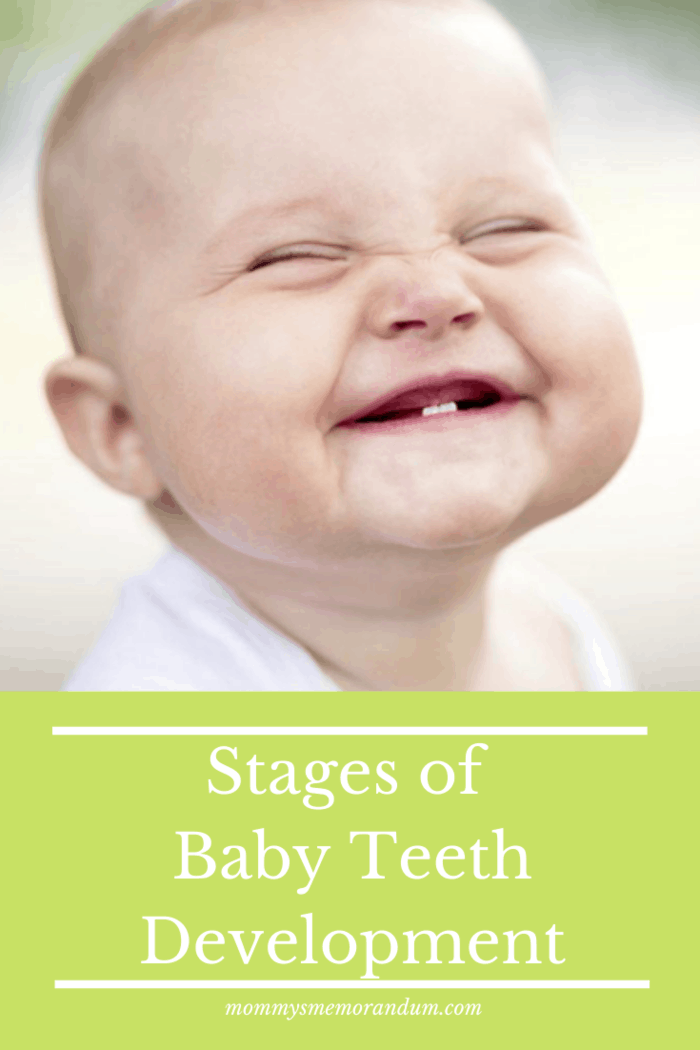 Symptoms of Teething
The symptoms of baby teeth development include irritability, swollen gums, and pain.
Teeth development or teething is one of the milestones that every parent enjoys, and every baby dislikes.
The discomfort and pain felt by the baby is no fun.
Sore gums are painful and parents often try different remedies to soothe them.
If your baby is in its early tooth development stages, then these remedies can help you to alleviate the sore gums.
Teething is associated with the discomfort felt in the jaw.
As the tooth begins to move beneath the gum, the area might appear swollen or red.
Some other symptoms of baby teeth growth include:
Restlessness
Drooling
Refusal to eat food due to discomfort
Fussiness
Mild rash due to skin irritation
Rubbing the ear region and cheek
All these symptoms can signal the parents that their baby is in the incipient tooth development stages.
Seeing these symptoms in their babies make parents worry about them. It is normal to see your baby going through this. However, some remedies can help you in alleviating the pain.
Stages of Baby Teeth Development
The onset of teeth development starts when the tooth has erupted through gums.
A baby's first teeth might erupt between 4 and 6 months of age, in some cases, it can emit when the baby is 6 months old.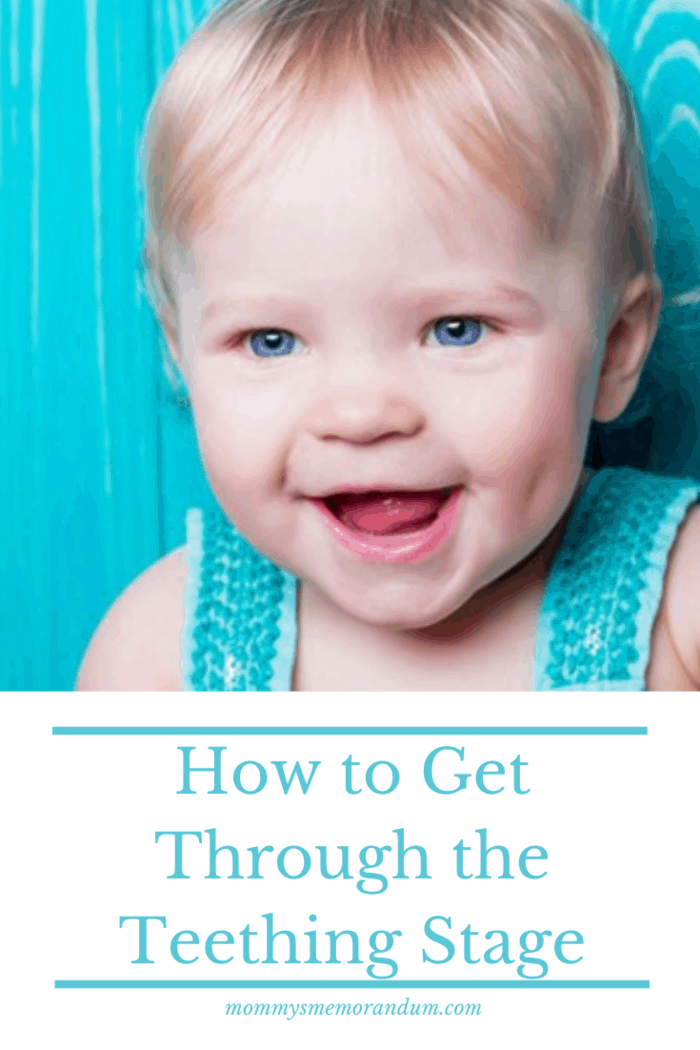 Order of Eruption of Primary Teeth in Babies
The following is the order of eruption of teeth in babies.
Lower Central Incisors:
They begin to show between 6-12 months of age.
Upper Central Incisors:
Eruption takes place between 8-12 months
Upper Lateral Incisors:
They begin to form between 9-16 months of age
Lower Lateral Incisor:
These are formed between 10-16 months
Upper Canine or Cuspid:
They can be seen between 16-3 months of age
Lower Canine or Cuspid:
Erupts between 17-23 months
Upper First Molar:
They are formed between 13-19 months of age
Second molars:
They are seen between 22-24 months of age
With the appearance of these primary teeth, the baby continues to use them until the age of 6 to 12 years.
Between 6 to 12 years, the tooth development stages begin again.
This time they are replaced by the bigger ones.
The 20 baby teeth degenerate and are replaced by 32 permanent teeth that are adult teeth.
How to Soothe Sore Baby Gums
With baby teeth growth comes the pain and sore gums.
Often, it is hard for parents to comfort the child.
Many remedies can help parents in decreasing the intensity of the pain.'
Some of them are given below: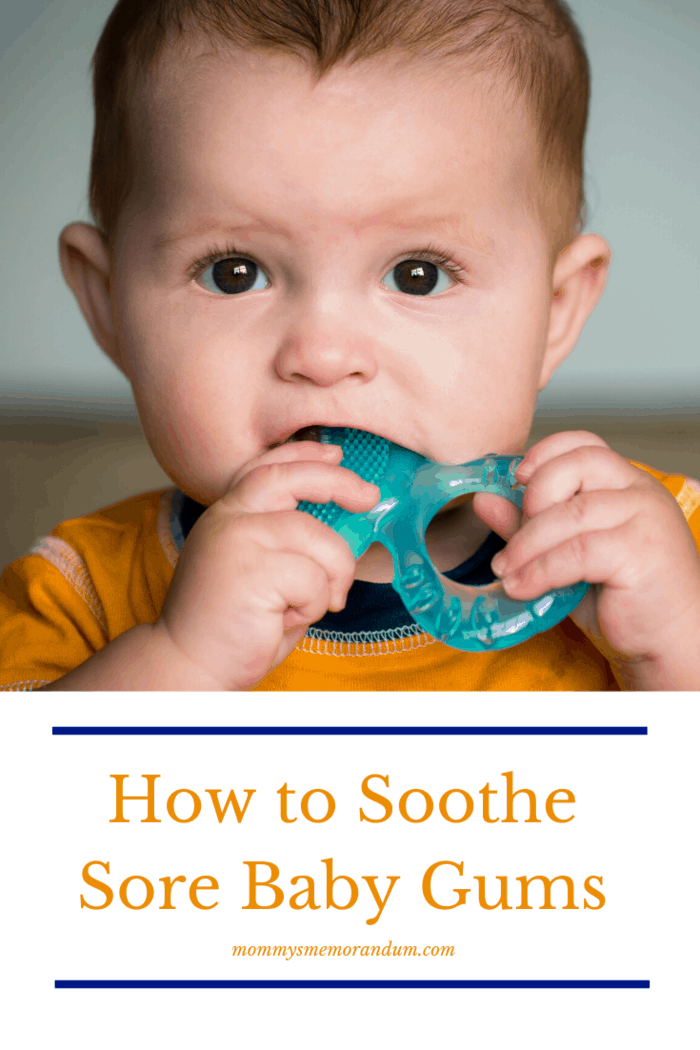 Rub Your Baby's Gums
Rubbing your baby's gums is one of the remedies that offer instant relief.
Using a clean finger or rubbing a moist pad on your baby's gums alleviates the pain.
This would make him/her feel relieved.
Give Cold Items to Chew on
You can also give your baby cold items like a chilled teething ring.
A cool washcloth is another item that can be given during these baby teething stages.
Teething Toys
Baby teething toys are often considered one of the best remedies to soothe the baby's sore gums.
As babies reach the later baby teething stages, the pain becomes excruciating for them.
For this, parents rely on the use of baby teething toys to soothe the gums.
At NetParents, you can find the reviews for the best teething toys for babies.
Dry the Drool
Excessive drooling is normal and a significant stage in teething.
Keep a clean cloth in handy. Keep your baby's face dry to prevent skin irritation or rash.
Over the Counter Pill
If baby teeth development has reached the stage where it is becoming hard to soothe the baby or lack of sleep is making him/her crankier the try the over-the-counter pill.
If you are not sure about it, then consult the doctor.
These are some of the remedies that can help parents in soothing their babies when they are going through this stage.
How to Take Care of Baby Teeth
Just because the baby teeth are temporary does not mean that they do need regular care.
Make sure that you clean your baby's teeth regularly and give nutritious and healthy food.
Avoid consumption of sugar and drinks that can affect your baby's teeth.
There are toothbrushes available for babies.
With gentle strokes, you can clean your baby's teeth.
Parents should be careful with their baby's teeth because care at an early stage would be beneficial for the baby's later stages of teeth development.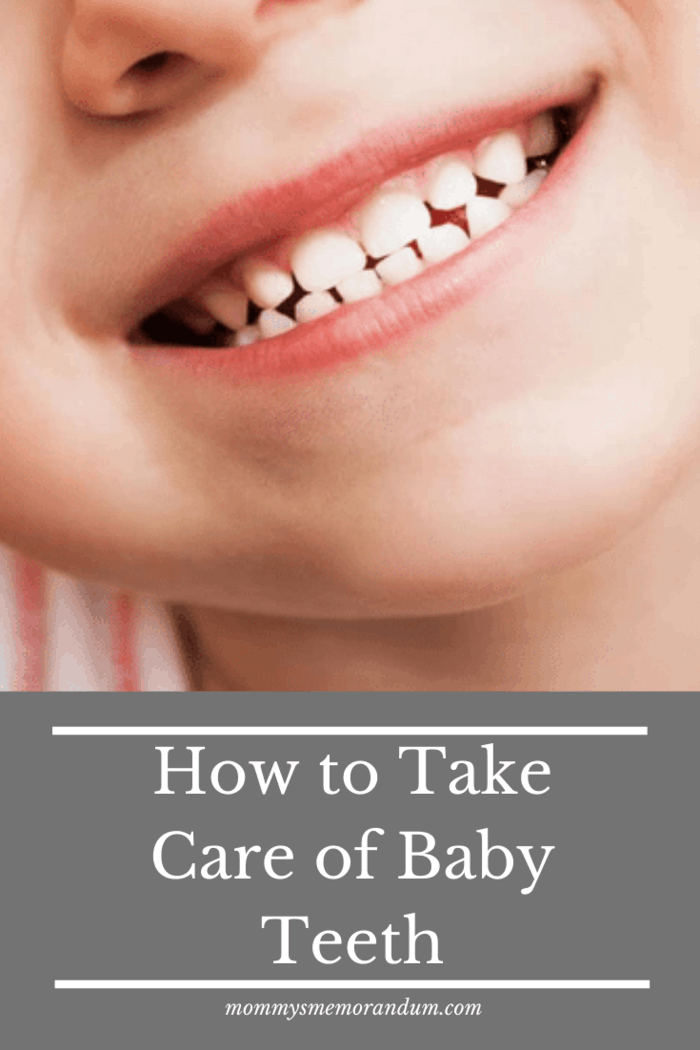 Final Thoughts on Teething and its Stages
Teething is one of the most crucial times in the life of a baby.
As the baby grows, teeth development becomes a milestone.
However, at this stage, extreme care is required so that babies do not develop any bacterial infection.
Make sure to keep a close eye on your baby during this stage.
Babies might get cranky due to the pain.
In such a case, you can try different remedies to soothe the pain.