The mattress you have at home is important for many reasons. Aside from affecting the overall aesthetics of your bedroom, your mattress can also affect your mood and overall health. Getting enough sleep every night is essential for human beings. Being deprived of it can adversely affect your productivity and even become why you'll be susceptible to chronic illnesses and diseases.
If it's your first time buying a mattress, take note that there are several things you should bear in mind. Mattresses are a bit expensive, but it plays an important role in your sleeping experience.
It'll be challenging for you to attain optimal health and wellness if your mattress is too soft or stiff, which is why you should be careful when buying one.
With the perfect mattress, you can be assured that you'll enjoy a good night's sleep, which can improve your quality of life.
This is because if your mattress lets you sleep better, you'll be able to avoid some chronic ailments and be more productive with your daily activities.
Sleeping on the right mattress will also improve your mood, making it easier for you to mingle with other people and improve your self-esteem.
So, if you're planning to buy a mattress, it's best to keep the following tips in mind: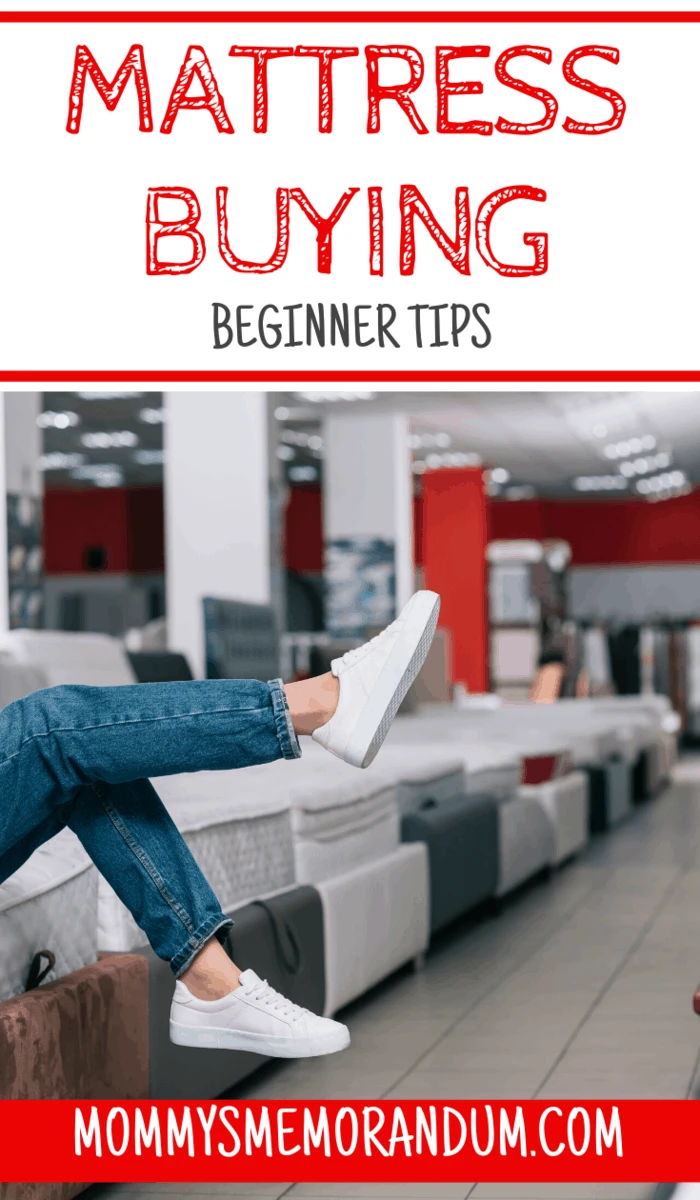 Mattress Buying Tips For Beginners
Make Sure to Read Online Reviews
Regardless of what you're planning to buy, it's always a good idea to read some reviews, specifically mattress reviews online from sites like mattressnerd.com.
Such reviews will give you more knowledge about what makes a good mattress and how you can enjoy savings from the options available.
Mattress reviews also include the experiences of consumers from using a particular mattress.
With this, it'll be much easier for you to decide regarding buying a mattress you are planning to buy.
For you to check reviews, you can start by browsing through the manufacturer's website or visiting websites that solely review mattresses, like mattress-review.org.
The information you can gather from these online platforms will help you understand the variety of mattresses available in the market today and how each of these differs from the other.
Know the Right Type of Mattress for You
The most common types of mattresses are hybrids, innerspring, and memory foam.
These are available almost anywhere as these have been around for decades.
There are also adjustable air mattresses available in the market.
This kind of mattress is a popular choice because it conforms to the body when you're sleeping.
It's best for a side sleeper because it offers better support and exceptional comfort.
Innerspring Mattress –
These mattresses have internal metal spring support.
Their quality is based on the number of coils in the design.
The distribution and number of coils determine how well the mattress conforms to the body.
These are best for those who love side and back sleeping positions.
Hybrid Mattress –
As its name implies, it's the type of mattress that combines several support systems.
Typically, hybrid mattresses are a combination of innerspring and memory foam mattresses.
Every type of mattress has both advantages and disadvantages, so it's best to familiarize yourself with them before you head out to any local store.
Aside from knowing the characteristics of different mattress types, it's also essential to know the maintenance requirements.
To ensure that you continue to sleep in a mold-free, clean mattress, the mattress you choose should have a maintenance requirement that suits your schedule.
Determine How Much You Can Afford
The best mattress Australia 2020, according to sleepify, has an expensive price tag, but it can improve your health condition, which is priceless. So, before you shop around, you have to know how much you can afford.
The types of mattresses differ when it comes to prices.
More often than not, innerspring and memory foam mattresses are more affordable than latex and hybrid mattresses.
But, the price may still vary depending on the model and brand.
Do some research online if you don't know how much to spend on a brand-new mattress.
The World Wide Web can provide valuable information on how much you should reasonably spend, ensuring that you'll end up with a high-quality mattress without costing you an arm and a leg.
Know the Best Size Suited for Your Needs
You don't have to purchase a mattress of the same size as your old mattress.
You can purchase a bigger or smaller size depending on your needs.
If your kids always sleep with you, a king-sized mattress is an ideal option.
If you want to save some of your bedroom space, you can choose a queen-sized mattress, which is more affordable than a king-sized one.
When choosing a size for your mattress, you should think of your current lifestyle before you shop around.
Try the Mattress Before You Purchase
Although this may be a bit funny for some buyers, it helps you choose the best mattress if you give it a try before purchasing it.
If possible, spend several minutes trying every mattress you prefer for you to get a feel of it.
Ideally, you should visit the store personally and lie down on the mattress for about ten minutes.
Make sure that you position yourself on how you would usually sleep, as this will allow you to determine if you've found the right mattress.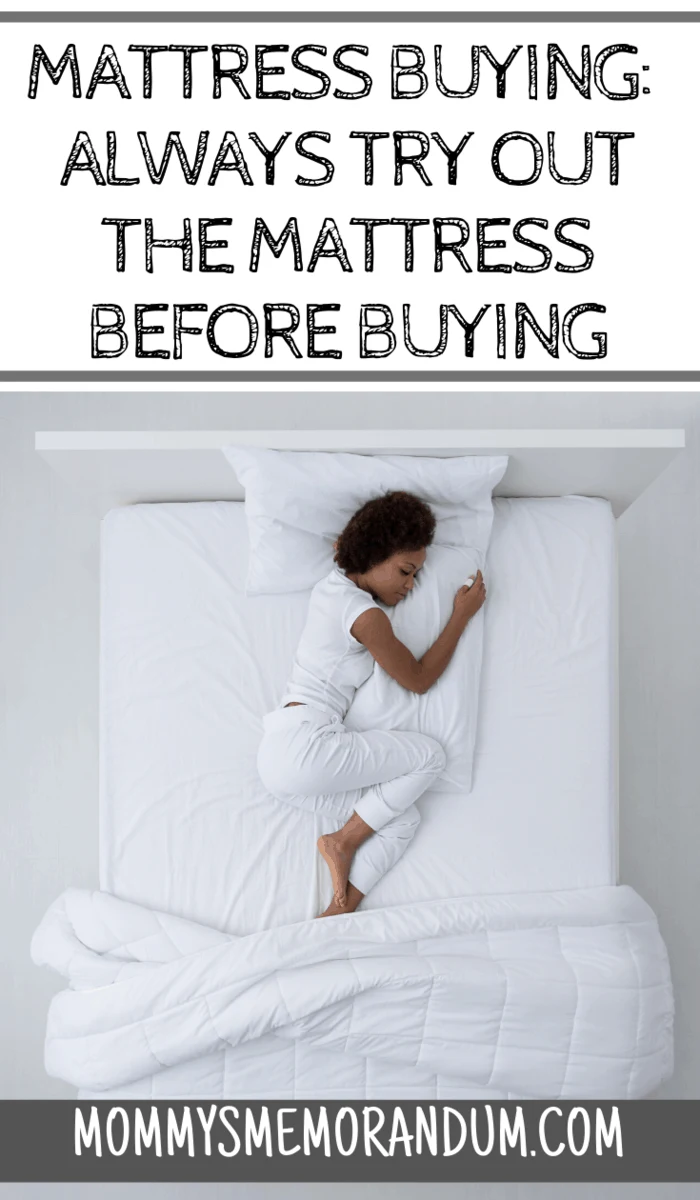 Keep the Thickness of the Mattress in Mind
Your body weight plays a huge factor in the thickness of your mattress. You'll feel more comfortable with the thicker ones if you're heavy. Lighter people may choose the average mattress thickness, which is 10 inches.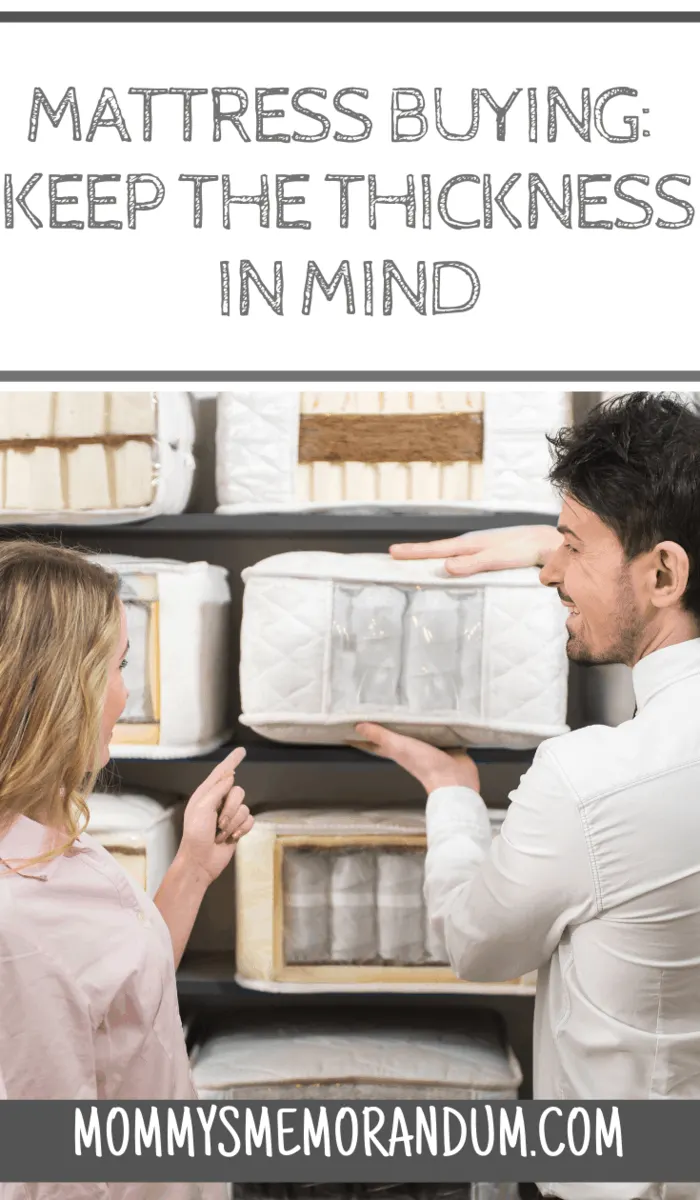 Ask About the Trial Periods and Returns
Even if you tried your mattress, you'd only know how it feels if you tried sleeping on it for several days.
This is the reason why many dealers offer a trial period.
Typically, some dealers offer a month's trial period to consumers.
But, you should be aware that there are stores that charge restocking fees.
If you buy a mattress online, trial periods are critical.
A Firm Mattress is Not Always a Good Option for Your Back
Before choosing a firm mattress, you should think twice, especially if you have frequent low back pain.
If so, the best option for you is a medium-firm mattress.
Your weight and sleeping position is often the most important factor in mattress firmness.
If you sleep on the side, you should pick softer mattresses.
Those used to stomach and back sleeping positions can choose a firmer mattress.
If you sleep with your partner and have different firmness preferences, there are mattresses with dual-firmness and some firmness settings, so you both can enjoy a sound sleep at night.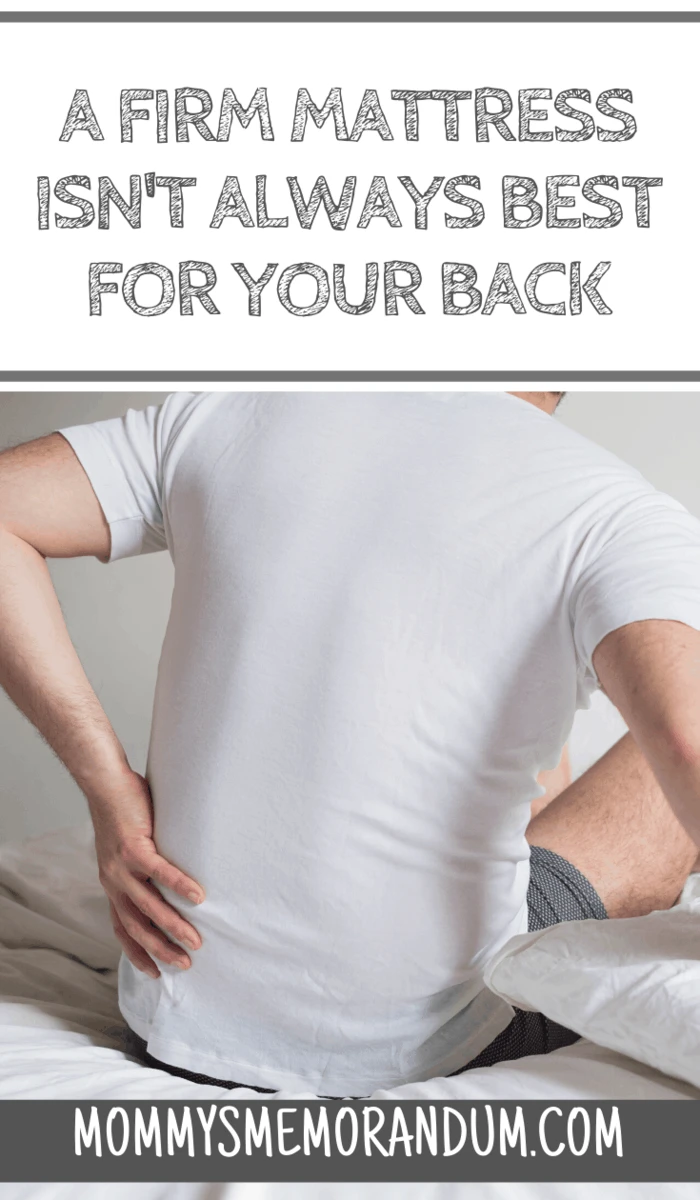 Conclusion
When buying mattresses, you can easily be confused and overwhelmed with the options in today's market.
However, as long as you keep those tips mentioned above and if you know your needs, you'll never have a problem.
According to the New York Times, All you need to think about is how you can enjoy the savings you've earned when buying the ideal mattress to enjoy a good night's sleep every day.