All-day of working, doing immense diligence, and all of that is going to pay off at the end of the day when you are home in your warm bed and the best mattress.
It will not only provide you warmth and comfort but also will charge you up for the next day.
So choosing a new mattress is much more important than you think.
Comfort is the foremost thing that one has to keep in mind when buying a new one.
There have been massive changes in the kinds of mattresses.
Designers and scientists have managed to develop various kinds.
For instance, Water beds, pillow tops, air beds, etc.
All have catered to the consumer's need for comfort with caution towards health concerns.
Did you know the very famous memory foam that people are constantly choosing as a more viable option over the spring mattress, was developed by NASA engineers?
In this part, we are going to do a very careful analysis and comparison between the memory foam and spring mattresses to help you find the best mattress online, says Best Matt.
We will look at the pros and cons to get the picture clearer.
But before that let's discuss a little bit about them both.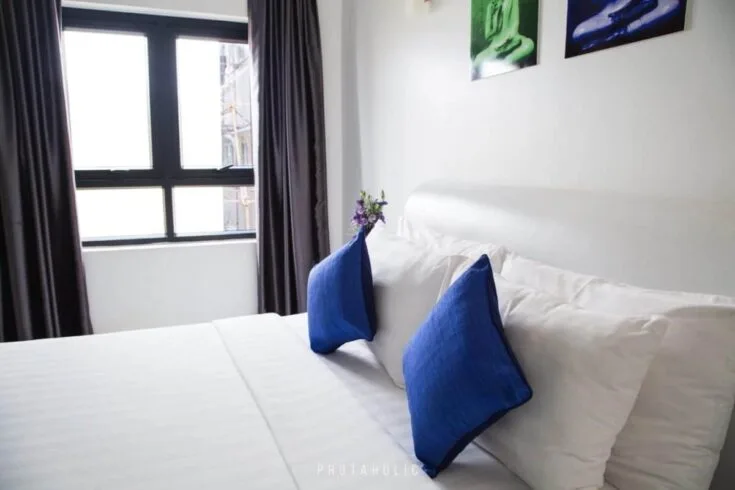 Memory Foam Vs Spring Mattress- Which is Better?
Memory foam:
This type of mattress is filled with foam.
One thing about them in the initial times was that they absorbed heat and became hot.
But after gel memory foam was invented, this was no longer a problem.
The gel foam allows the mattress to remain cool so that you can have a good night's sleep.
Some of the best mattresses for side sleepers, stomach sleepers are memory foam mattresses because they give them comfortable sleep at night.
Spring mattresses
The good spring mattress is basically a mattress that is constructed from a common pocket-coil system that is present in the fabric, wrapped.
The best thing about this kind of mattress is that they are very cheap.
One of the main reasons for this is its production costs.
Comparison between the Memory foam vs spring mattresses:
Support system and pressure points:
Spring mattresses:
Spring mattresses do look very comfortable and intact at the initial times, but one of the biggest problems about them is that they don't have enough pressure point relief mechanisms.
This type of mattress works by pushing back against the body, with the same amount of pressure that the body is applying on the mattress.
The exact same amount of pressure distribution is not possible because the body cannot put pressure on the mattress by the same amount through every part.
That is what creates uneven support resulting in various kinds of pains like shoulder pain, joint pain, backaches, etc.
It can even lead to poor and uneven blood circulation which is very harmful to the body.
Statistics and research show that spring mattresses have lost their 16 % support system in just the first year.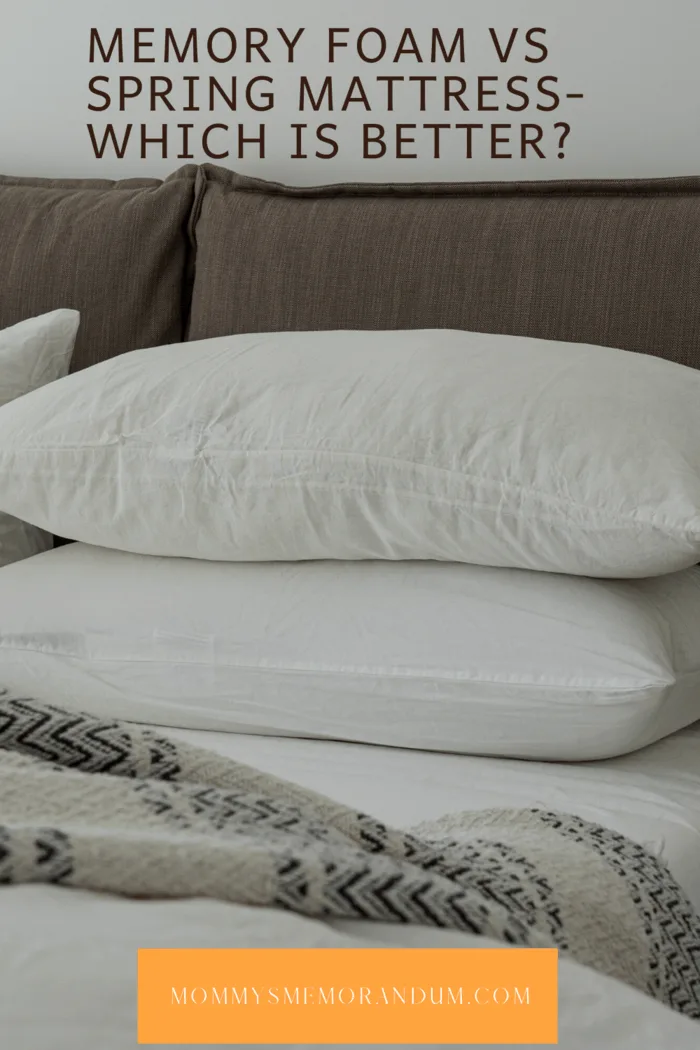 Memory foam:
On the other hand, memory foam mattresses can provide you with a very improved and near-perfect pressure point distribution mechanism.
The memory foam of good quality can distribute the body weight evenly and can definitely provide the best kind of comfort.
Imagine a billion little springs supporting you.
That is how the weight gets distributed evenly in every part of the mattress and it applies pressure evenly also.
This way pressure points get reduced even by 80% sometimes and are able to provide the most soothing good night's sleep.
To further improve the quality of sleep, we suggest you use a weighted blanket that would enhance your sleeping cycle by naturally calming your muscles.
If you do not know what a weighted blanket is, we suggest you read this detailed post on
thetechswag.com
.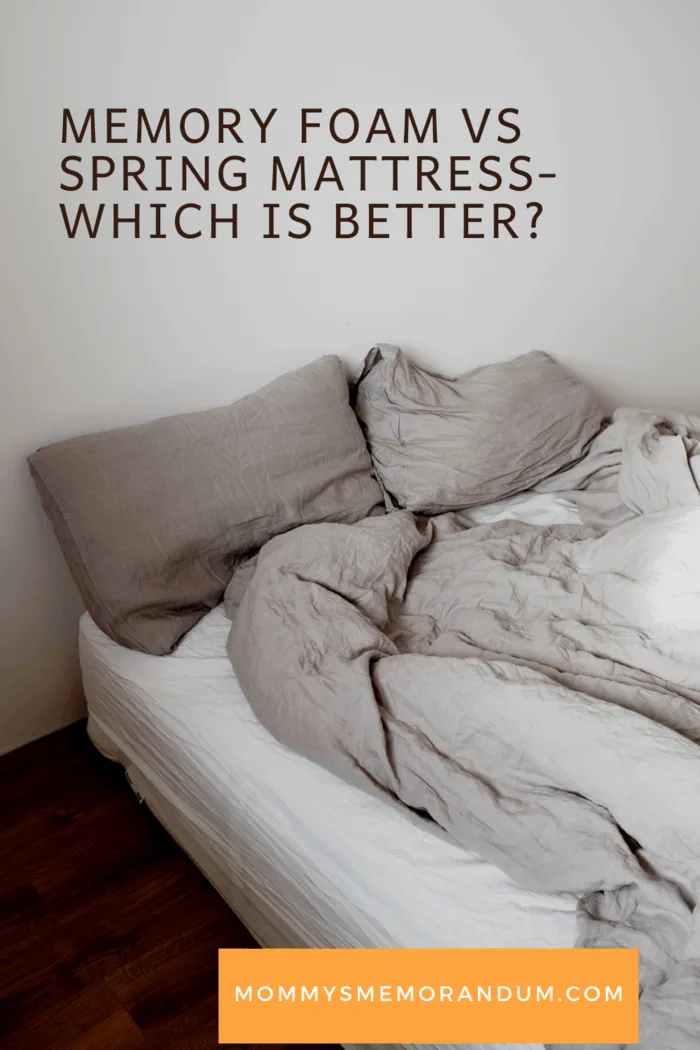 Let's now look at the main pros and cons of both mattresses:
PROS of the Spring Mattress
Very cheap – Spring mattresses are very cheap because of their low production cost
Durability – The lifespan of the spring mattresses is 7 to 10 years.
CONS of the spring Mattress
Poor support system – Starts to sag in 1 or 2 years.
Poor Back Support – The support is not properly distributed and is not even
Not healthy – Because of the uneven support system they can create serious health hazards.
PROS of Memory Foam
Affordable – Not as cheap as spring mattresses but are still affordable
Distribution of pressure – Very improved pressure distribution system.
Dust-proof – Because of the solid block of foam no dust particle can be inside the mattress
CONS of the Memory Foam
Expensive – Good-quality memory foams can be very expensive because of the materials.
Heating problems – Traditional memory foams absorb heat from your body and have no way to release that. Thus it becomes very hot.
Weird Smell – Poor quality foams can emit a bad smell.