Coffee. It's a beautiful word. Steeped in flavor, aroma and health benefits (hello! anti-oxidants), and caffeine…oh, how I love caffeine, boosting my brain power and my happiness. My new indulgence is Café Don Pablo. I thought Heaven was packed in the box as the smell of fresh-roasted coffee wafted out and my 9-year old exclaimed, "I don't know what it is in there, but it smell REALLY good!"
Coffee: Pablo's Pride
Whole beans. There's something about them that makes me feel grounded. Inspired and earthy. Into the grinder, I press the button and my children are amazed at the aroma as it fills the air with what they describe as chocolate and tomatoes, "the kind that ripens on the vine".
It's rich in color and the cup yields an almost sweet, well-integrated body with a flavor that should truly be savored. It's rich, almost sweet, yet warmly robust.
Cafe Don Pablo is coffee as it should be–delicious and complete. It takes me back to my days in Miami in Little Cuba. I can feel the sunshine and taste the moment in every cup!
It's hard to settle on a favorite in the Don Pablo line. The Subtle Earth Organic coffee is right up there. I love that it is organic certified and uses no chemicals of pesticides in the process. The farm is also self-sustaining producing its own organic fertilizers and pulp. The finished brew is medium to dark roast. It is the perfect beginning to any day.
Cafe Don Pablo's Signature Blend is a more complex cup than most coffees. I loved the sweet taste of cedars and chocolate. It is one of the smoothest cups of Joe I've ever experienced. It is 100 percent Arabica, freshly roasted and harvested. Absolutely indulgent.
The DeCaf Columbian coffee is a great coffee after dinner. It offers a rich flavor with milk body and I couldn't tell the difference between the decaf and regular coffee. Usually, decaf coffees leave me feeling I'm missing something like flavor, but Don Pablo makes it perfect, giving me an indulgence no matter what hour of the night I'm feeling the craving for coffee.
Pablo's Pride was the last coffee I tried. This Guatemala coffee is full-bodied and a medium dark roast. It was my least favorite of the four, but nothing to frown upon. Like the others, I love that it is smooth and there is no bitter after taste.
And about the brainpower and happiness?
Coffee: Brainpower and Happiness
Treat yourself to at least 16 ounces of coffee and stimulate the part of the brain that processes positive words, according to German researchers. Let's face it who couldn't use a little more optimism in their inner self?
Indulge away…drink one more cup that usual and increase your ability to spot grammatical errors, according to a recent Tufts University Study.
Add some sugar! Subjects at the University of Barcelona who consumed a caffeinated beverage with sugar scored higher on attention and memory tests than those who had water or a drink with caffeine of sugar alone.
Medical News today shares that a cup of coffee in the morning may pack more than just an energy boost. Research is emerging to suggest that there may be several health benefits associated with drinking this dark black elixir, from helping prevent diabetes to lowering the risk of liver disease.
Cafe Don Pablo has reincarnated coffee, offering a versatile, all-day drinking cup of Joe. It is delicious in a cup, or as part of my Thai Iced Coffee with Coconut Milk Recipe.
It's good coffee. Find it online or at Costco.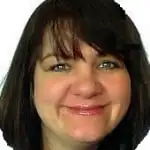 Julee is a quirky, dorky, North Carolina Transplant with an appetite to taste the world, meets its desserts and blog about them. When she's not on the computer you can find her playing with her family, reading a good book, being a Bon Jovi fangirl and celebrating the little things.
Disclosure of Material Connection: I received one or more of the products or services mentioned above for free in the hope that I would mention it on my blog. Regardless, I only recommend products or services I use personally and believe will be good for my readers. I am disclosing this in accordance with the Federal Trade Commission's 16 CFR, Part 255: "Guides Concerning the Use of Endorsements and Testimonials in Advertising.".Julee Morrison