To provide you best possible coffee experience, we have come up with 5 simple coffee hacks for your morning Joe.
Morning coffee plays a vital role in your life especially if you're caffeine-addicted.
That first sip of the delicious coffee can make your day.
There are some days when you need it straight up, however, trying something new can make your memorable moments.
You can find more coffee articles here.
You can spice up your morning cup of joe that can bring a new phase to your morning.
To provide you best possible coffee experience, we have come up with the 5 special hacks.
Most importantly, you wouldn't have to visit the store as you can easily find these special additions into your kitchen cabinet.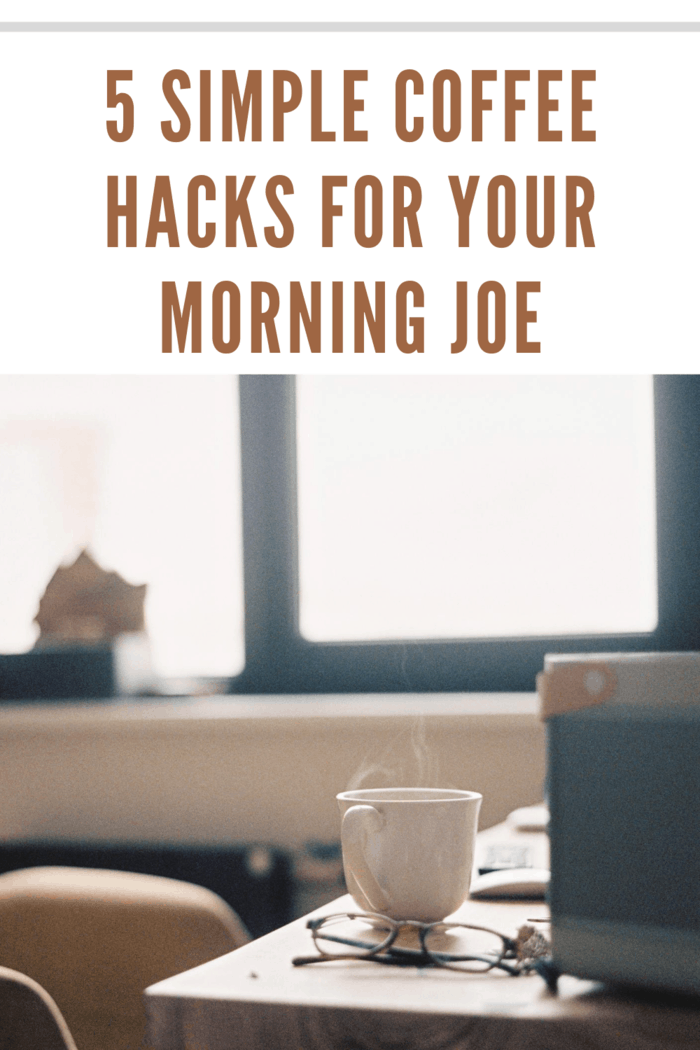 Pinch of salt and add Cinnamon at the right time
You can intensity the sweetness factor of your drinks by adding the right amount of salt into it.
It works well for snacks and drinks.
The bitter taste of your morning coffee can be faded away with the help of salt.
For a coffee that is too strong for your liking, a pinch of salt is all you need.
You can even opt for adding cinnamon that provides tasty flavor.
It combines well with your coffee but there are certain tips you need to know.
Usually, these two do not blend well when you try to add it after you've already poured coffee into your coffee mug.
It will result in floating clusters that will taste like specks of powder.
So, you need to add cinnamon at the right time into your coffee.
Make sure to add it during the percolation process or before you pour coffee into the mug.
Add a teaspoon of cinnamon (Tablespoon for a larger mug) to the filters where it will grind before grinding the coffee beans.
Once it gets brewed, mix it thoroughly with the spoon to get a perfect taste.
For French Press, you just need to add the cinnamon to the bottom of the press.
Nothing more!
Make Espresso Shot in a French Press
Buying an espresso machine can cost your several bucks.
You need to opt for other alternatives that can help you to make an espresso shot.
Try this hack of using French Press and put one-fourth cup of fresh ground espresso roast coffee into it.
Besides, cover it with a half cup of hot water and let your French Press do the magic for one minute.
After that, pour into your cup and you can taste an espresso shot.
This hack can be used to make cappuccinos and lattes at your home.
Trendy Bulletproof coffee
This hack is all about the trendy bulletproof coffee that provides great mental and physical development.
People are going crazy about this coffee and you need to give it a chance at least once.
For bulletproof coffee, all you need is grass-fed butter and coconut oil, and these ingredients can yield significant benefits for you.
You can even add a bit of vanilla to make it creamy.
It would be a luscious treat for your morning cup of coffee.
Joe-to-Go
If your coffee machine looks and works decades old, then joe-to-go hack can work best for you.
By scooping ground coffee in a coffee filter, you can make ready-to-go bags.
This DIY hack can be dipped into a cup of hot water and it can brew just like a cup of tea.
Dress you Coffee with a Cocoa Design
Dressing up your coffee with a cocoa design can make it look better.
This amazing hack works when you need to serve your dear ones with a cup of coffee.
Take a stiff sheet of paper, cut out a utensil, and lay it on top of your coffee mug.
Using cocoa powder, make your personalized design over the drink that can make it look crafty barista.