If you are wondering how or where to start making an espresso at home, we share valuable tips for the perfect cup.
That cup of coffee in the morning kicks into your system really well and can energize you for the day.
It gets rid of all the night's sleep and gives you the zeal to take on your day's activities.
There is no better way to start your day, but it also wouldn't harm if it wasn't your typical cup of coffee, rather an espresso.
The word espresso often seems harder than making the espresso itself.
How to Make Espresso at Home
With an espresso machine
You need to choose your coffee first and put in mind that if you want good espresso you need good coffee beans.
You also need to use good equipment, from your grinder to your espresso machine.
Even better, you can find some of the best espresso machines you can buy online.
Then ensure to grind your beans finely for better extraction.
Your water brew ratio is also important because it helps determine how strong your coffee will be.
Consider the quality of your water because poor quality water will affect how your coffee tastes, or even worse damage your equipment.
Your water temperature should range between 90–93ºC/194–199ºF.
Finally, remember to evenly distribute and tamp your coffee if you want great coffee.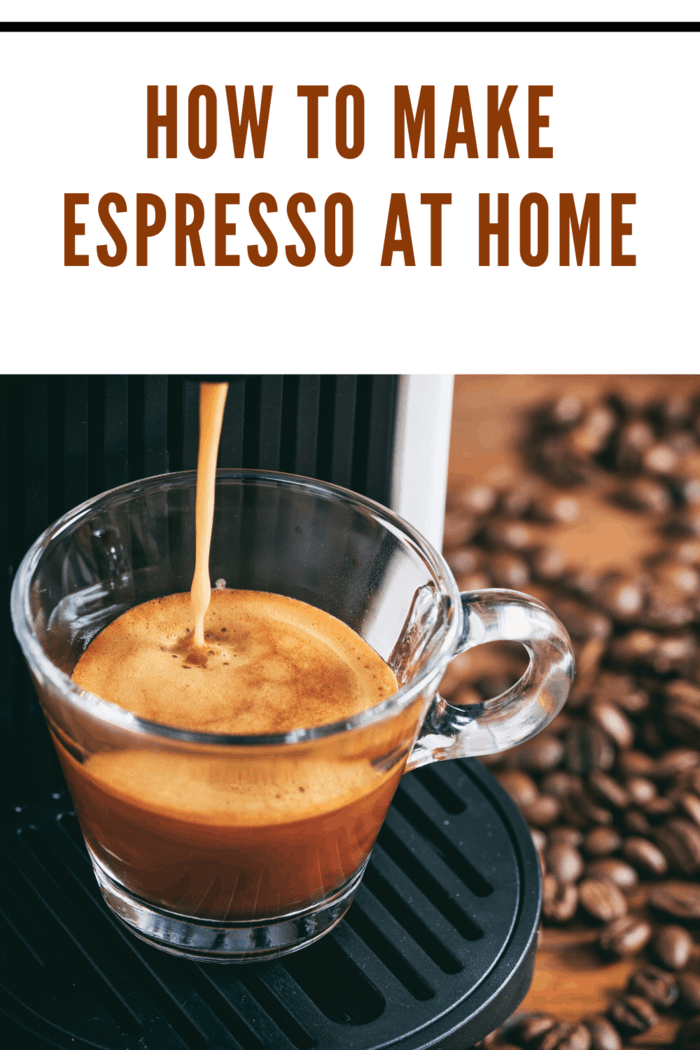 Without an espresso machine
Not having an espresso machine at home should not hinder you from not making espresso.
While you might not be able to make the quality espresso like what you buy from a coffee shop, here are three ways you can make espresso at home even without an espresso machine.
Moka pot
First, measure about 20 to 22 grams of coffee and make sure that your beans are finely ground.
At the bottom of your moka pot pour 3 ½ of liquid then the ground coffee on the pot filter and shake.
Set your burner to medium heat and place your pot then wait until the contents start to expand and foam.
Serve once the top is filled with coffee.
Aeropress
Stack your aero press and add 2 tablespoons of coffee into the filter after finely grinding your beans.
Heat your water to 200 degrees then add about 3 ½ ounces before stirring with the coffee.
Use as much pressure as possible to press the plunger down, before serving.
French press
Finely grind your coffee beans.
Use a kettle to heat a cup of water for less than 200 degrees then add the coffee grounds into your French press.
Add little water before pouring the whole of it into the grounds.
Let it steep for 4 minutes with the lid closed before slowly pressing the plunger halfway.
Pull it up before pressing it back all the way down.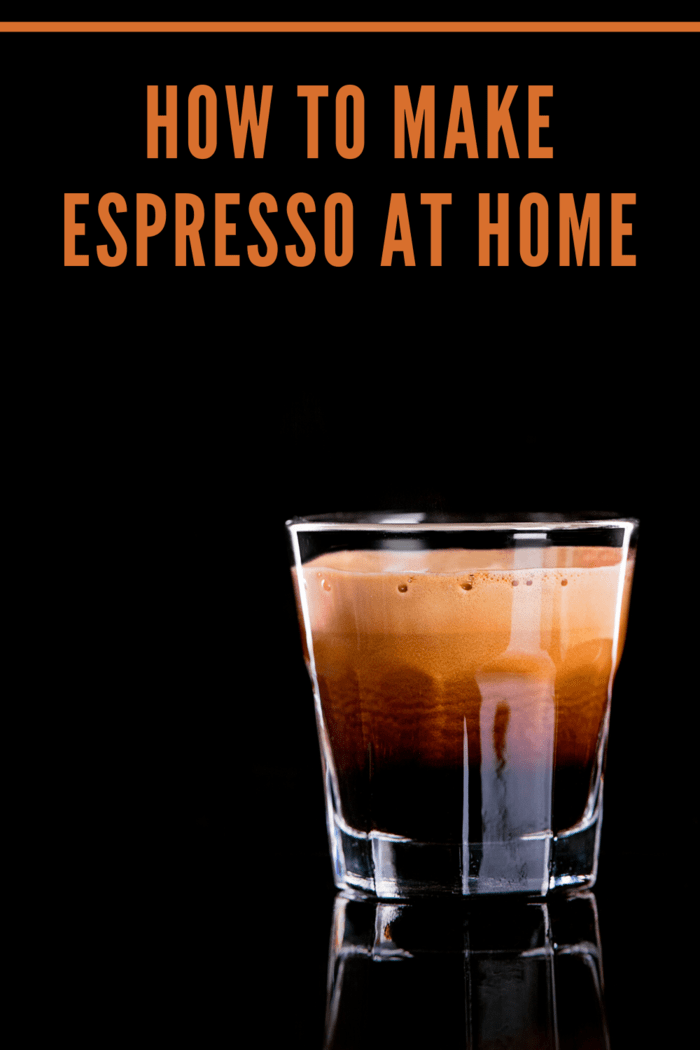 Bottom line
Making espresso is not that hard after all!
It is something that a lot of people shy away from making, without knowing that it is not that hard to make at home.
Whether you have an espresso machine at home or not, that shouldn't be an excuse as to why you can't always enjoy your espressos at home.
The above tips should help you make your espresso anytime you feel like enjoying a cup!