This Homemade Kahlua recipe may not be the same as the one Pedro Domecq produced in 1936, but it's pretty darn good.
Kahlua means "House of the Acolhua people" in a language long ago; however, against my lips, it means "This stuff is good!"
There are so many delicious ways to use this recipe.
Try it in a glass with ice and a touch of cream.
Find the Instant Pot Kahla recipe here.
Mix it with coffee or cocoa.
Use it as a topping for ice cream, cakes, cheesecakes, and more.
Use it in recipes such as pork roast, bbq sauce, slow cooker kalua pork,
We made a huge batch.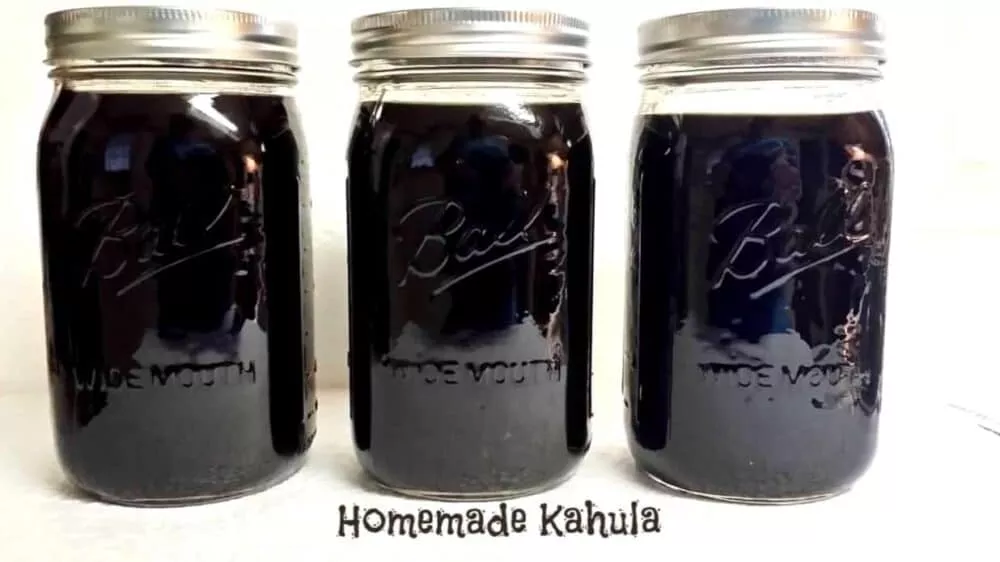 Then I created labels, and we gifted them as Christmas presents for my family's "Homemade Christmas" gift.
It was a big hit!
In fact, it's the gift they request each year.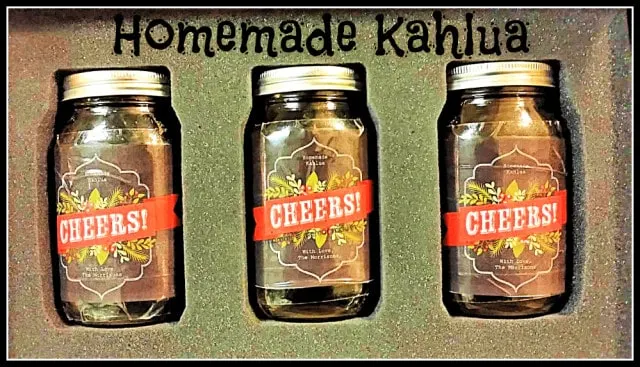 It's also an ingredient in some pretty spectacular-tasting drinks:
B-52
Baby Guinness
Black Russian
Mudslide
White Russian
Espresso Martini
Caribbean Mudslide
Kodiak
No matter how you consume it, this recipe is easy and delicious!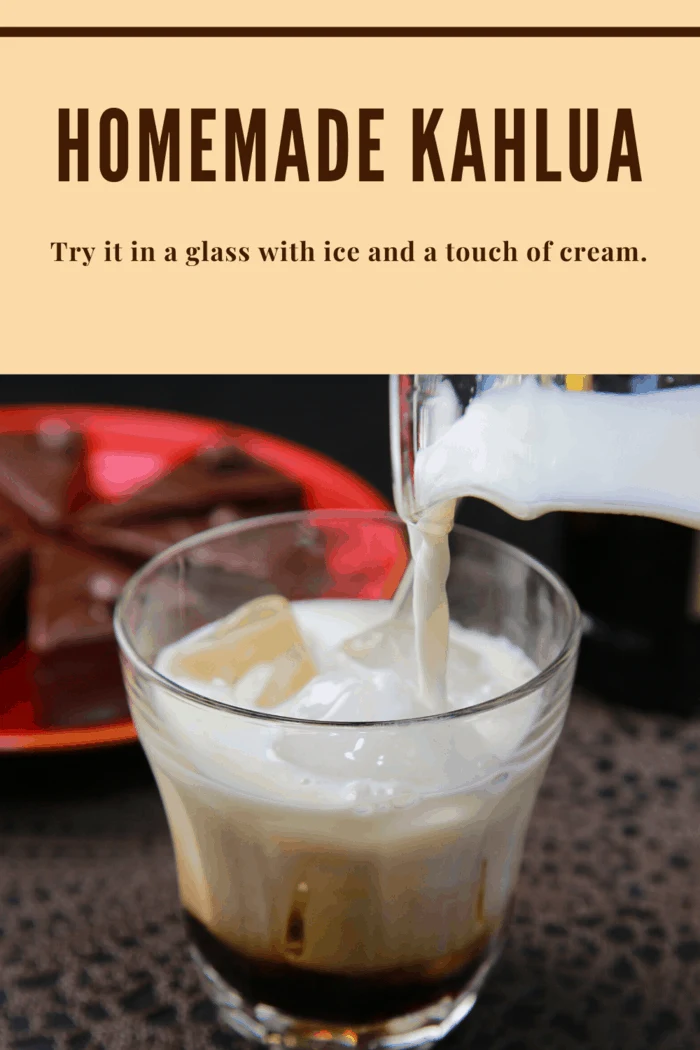 Homemade Kahlua Delight
Prep Time: 10 minutes
Cook Time: 30 minutes
Cooling Time: 1 hour
Total Time: 1 hour 40 minutes
Servings: Approximately 6 cups
Introduction: A Sip of History
Indulge in the rich legacy of Homemade Kahlua, a velvety liqueur with a dash of history. Originating in Mexico, this iconic coffee-infused spirit has delighted taste buds since the mid-20th century. Crafted with care and a few simple ingredients, this recipe lets you enjoy the deep flavors of Kahlua from the comfort of your own kitchen.
Ingredients: Unveiling Flavorful Elements
4 cups (960 ml) granulated sugar
4 cups (960 ml) water
⅔ cup (160 ml) instant coffee
2 cups (480 ml) premium vodka
3 tablespoons (45 ml) pure vanilla extract
Expert Tips for Perfection: Craftsmanship in Every Step
Use high-quality instant coffee for an intensified coffee essence.
Opt for a well-regarded vodka brand to enhance the overall quality.
Experiment with different types of vanilla extracts for nuanced flavor profiles.
Cooking Instructions: Nurturing the Elixir
Combine granulated sugar, water, instant coffee, vodka, and vanilla extract in a large pot.
Place the pot over medium-high heat, stirring the mixture until the sugar completely dissolves.
Reduce the heat to medium-low and allow the blend to gently simmer for about 30 minutes, unveiling a symphony of flavors.
Once simmered to perfection, let the Kahlua concoction cool for approximately 1 hour. This period allows the flavors to harmonize and deepen.
With a sense of accomplishment, bottle the elixir into your preferred containers. Whether you savor it personally or bestow it as a heartfelt gift, your creation is ready to charm the senses.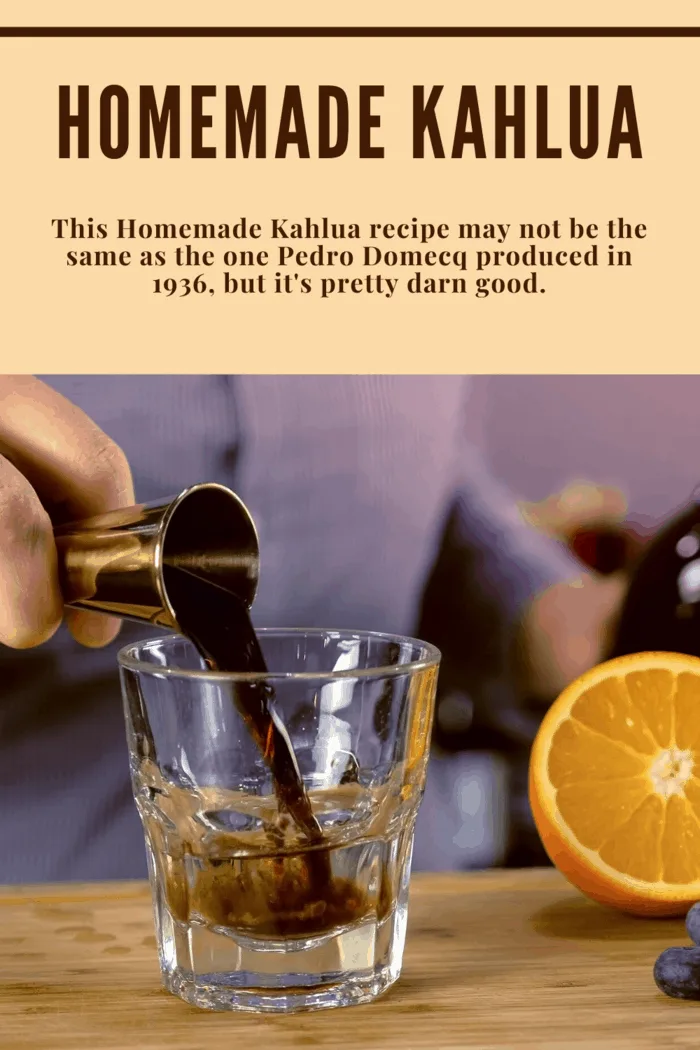 Serving Suggestions: Creative Moments
Serve Kahlua over ice for a refreshing pick-me-up.
Elevate your desserts by incorporating Kahlua into coffee-flavored treats like tiramisu or brownies.
Mix up a decadent cocktail by blending Kahlua with cream and a splash of cola.
Storage and Leftovers: Savoring Over Time
Seal the bottles tightly and store them in a cool, dark place to preserve the alluring flavors.
Properly stored, your Homemade Kahlua can maintain its charm for up to 3 years.
Alternate Names: A World of Labels
Known by various monikers such as "Coffee Liqueur" or "Kahlua-Style Elixir," this delightful concoction has captured hearts across the globe.
Cheers to Craftsmanship: Your Homemade Kahlua Journey
Embrace the art of creating your very own Homemade Kahlua, a tapestry woven with history and flavor. From its Mexican origins to the countless ways it can be enjoyed, your journey with this elixir promises a symphony of taste and a touch of personalization.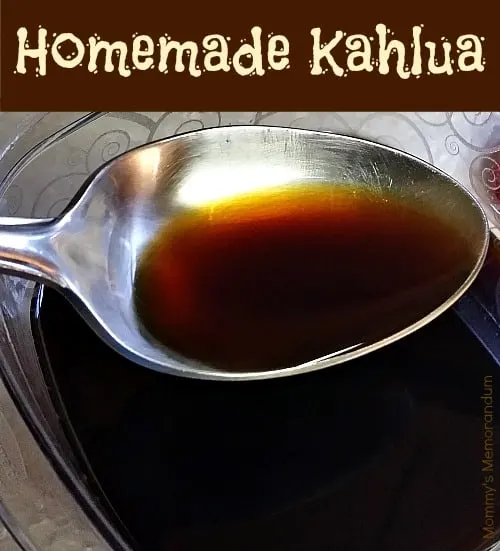 Drink Responsibly
This recipe contains alcohol. Mommy's Memorandum and its authors are not responsible for this recipe's outcome or the actions that occur after.
Please Drink Responsibly.
FAQs: Unraveling Queries
Q: Can I use decaffeinated instant coffee? A: Absolutely! While it may alter the intensity slightly, it's a viable option for those seeking a milder flavor.
Q: Are there non-alcoholic alternatives to vodka? A: Indeed, you can substitute vodka with water or a flavored syrup if you prefer a non-alcoholic version.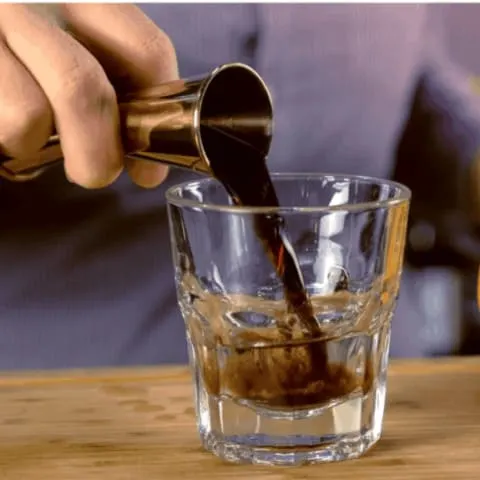 Easy Instant Pot Kahlua
Additional Time:
10 minutes
This Homemade Instant Pot Kahlua recipe may not be the same as the one Pedro Domecq produced in 1936, but it's pretty darn good.
Ingredients
4 cups granulated sugar
4 cups water
⅔ cup instant coffee granules (powder)
2 cups vodka
3 Tablespoons vanilla
Instructions
Add the water, sugar, and instant coffee* to your Instant Pot.
Press Manual on HIGH for 10 minutes.
When the timer beeps, do a Quick Release of the pressure.
Add the vanilla extract to the coffee mixture and stir until well incorporated.
Add the vodka and stir well
Pour into jars and allow to cool completely before adding the lid.
Close the lid tightly.
Nutrition Information:
Yield:

96
Serving Size:

1
Amount Per Serving:
Calories:

44
Total Fat:

0g
Saturated Fat:

0g
Trans Fat:

0g
Unsaturated Fat:

0g
Cholesterol:

0mg
Sodium:

1mg
Carbohydrates:

8g
Fiber:

0g
Sugar:

8g
Protein:

0g
The Nutritional Information may not be accurate.