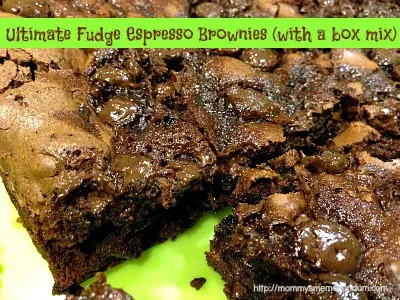 There's no true comparison for making things from scratch… but when you're short on time- you do what you gotta do and try to make the best of what you have….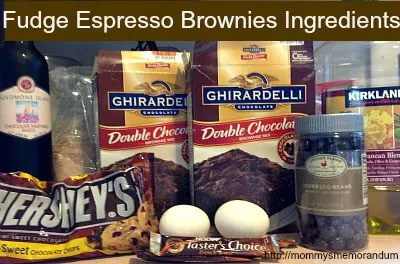 2 boxes Double chocolate Ghirardelli brownie mix
2/3 cup Mediterranean oil (vegetable oil will also work)
4 "sticks" Taster's Choice instant coffee packs (you can interchange flavors for differences in your brownies. My favorite is the vanilla- but the french roast is also really yummy!)
chocolate syrup (about 3 Tbl)
1 cup chocolate-covered espresso beans
Directions: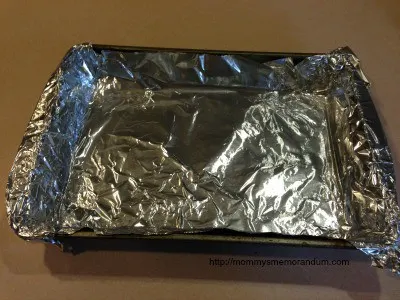 line 9×12 baking pan with foil and spray w/non-stick (like olive oil Pam)
Add water to mixes and start blending
Add eggs to oil (easier to verify you're not accidentally getting shells in your brownie mix) and then slowly add to mixture while blending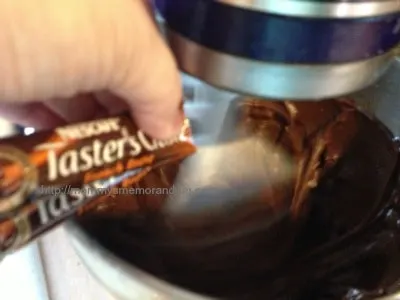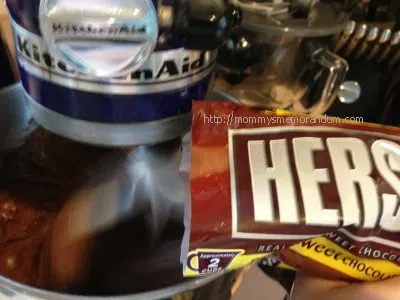 Slowly add in chocolate chips.
Combine until well blended.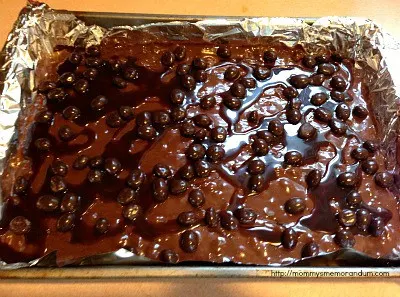 With a rubber spatula- scrape the bowl into the prepared pan and level the mixture out.
Swirl chocolate sauce on top (use a toothpick to swirl)
Randomly place chocolate-covered espresso beans on top.
Bake in preheated oven for 45-50 minutes until set.
Cool on a baking rack. Overturn onto a cutting board. Remove foil and cut.
Turn right side up onto the serving plate. Store covered.