We talk about the five most bioavailable sources of calcium on the planet to help you meet your dietary needs.
According to MayoClinic, To keep bones strong and prevent conditions like osteoporosis, the body requires a certain amount of calcium.
Experts say that the average person needs between 1,000 and 1,2000 mg of this essential nutrient daily.
Most people believe that dairy is essential to get enough calcium.
But what if you're lactose intolerant or can't consume cow's milk due to dietary restrictions?
As it turns out, there are various ways to get calcium through other dietary sources.
The 5 Most Bioavailable Sources Of Calcium On The Planet
Dark green leafy vegetables
The great thing about dark green leafy vegetables is that they contain a high amount of magnesium, which is essential in absorbing calcium.
These nutrients work in tandem to make calcium bioavailable to your body.
This food group includes kale, cabbage, broccoli, and bok choy, to name but a few.
One cup of kale contains 94 milligrams of calcium, while broccoli has 78 milligrams.
The former contains more calcium than a cup of milk and can maintain its nutritional content regardless of preparing it.
It's important to note that while some dark greens contain a lot of calcium, it's not always absorbable.
For example, this goes for spinach, beet greens, and swiss chard.
These contain many oxalic acids that bind to calcium, making them pretty unavailable for absorption, says Healthline.
By contrast, kale, cabbage, and broccoli, lower in oxalic acid, allow us to absorb about 40-70% of their calcium.
They're also excellent sources of vitamin K, which is also crucial in maintaining your bone health.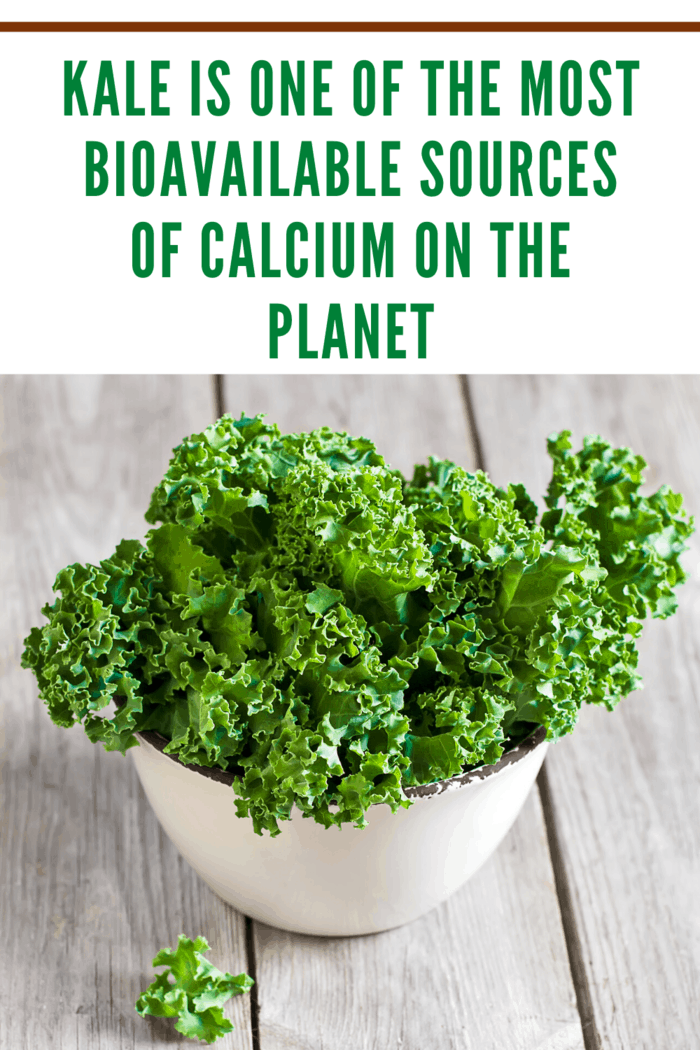 Grains
The grains that are highest in calcium are known as "pseudo-grains," with quinoa and amaranth being the most popular, says Doctor.NDTV.com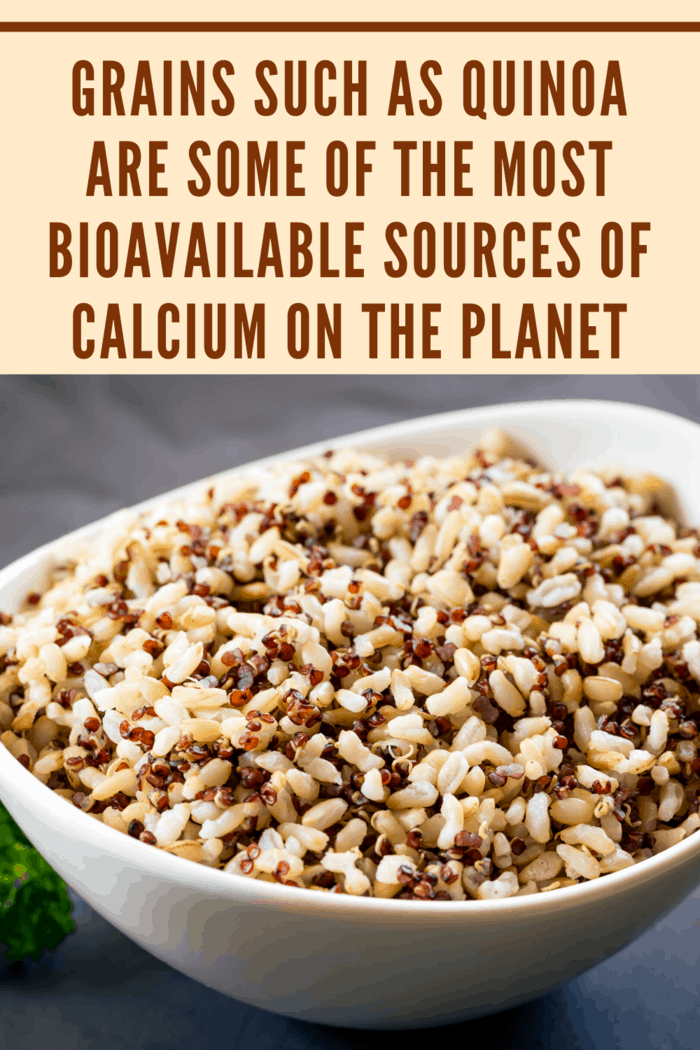 Fruits
Many people don't realize this, but an average orange has 60 milligrams of calcium.
Figs are another great source of calcium that can be very valuable to your diet.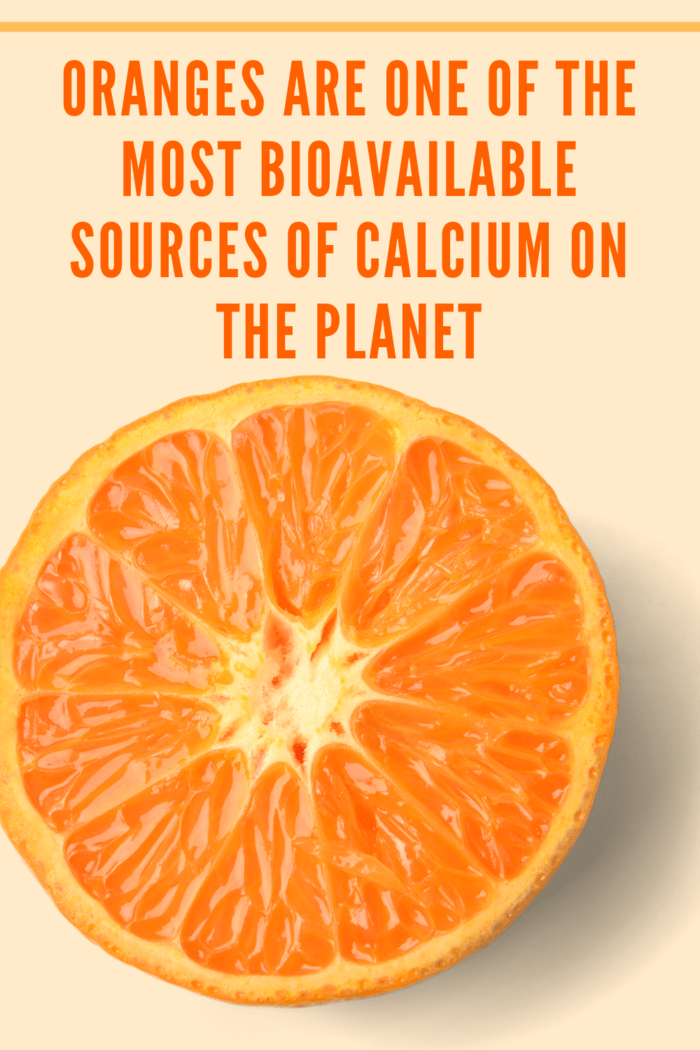 Nuts and seeds
Calcium plays an essential role in your bone, heart, and muscle health.
It's always best to get your calcium from food instead of supplements, and nuts and seeds can be an excellent source.
One teaspoon of sesame seeds contains 90 mg of calcium, a tablespoon of tahini has 63 mg, and one ounce of chia seeds contains 179 mg of calcium.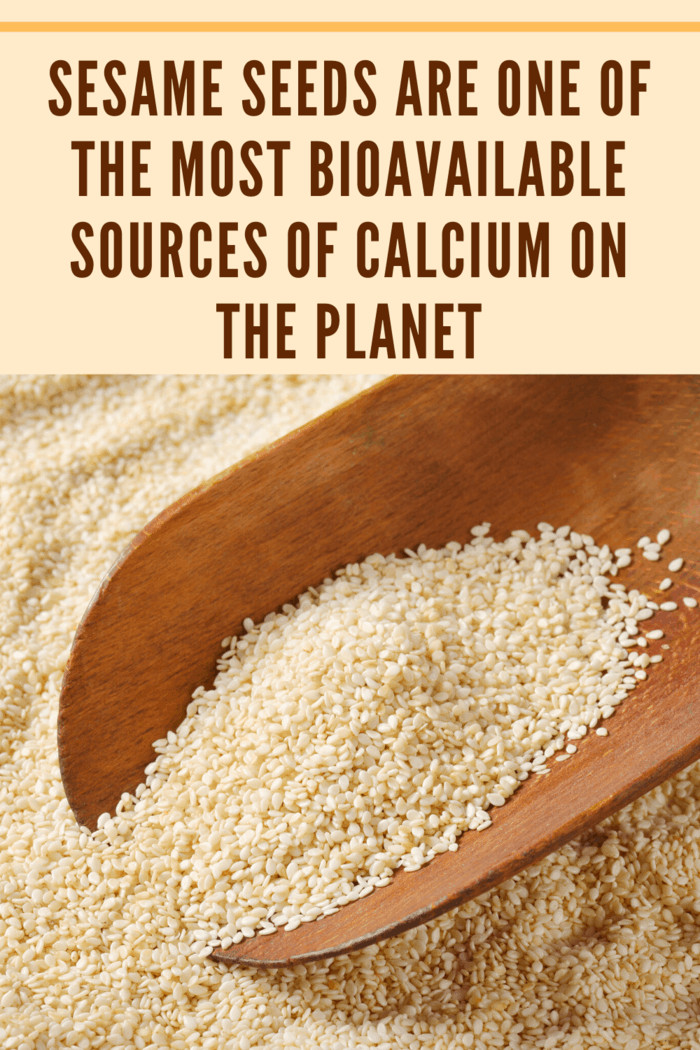 Now for the big hitters in this category:
one cup of almonds has over 200 mg,
one cup of kidney beans contains 260 mg,
one cup of raw soybeans contains 515 mg,
three tablespoons of sesame seeds contain 263 mg.
Fortified foods
Look out for foods fortified with calcium and vitamin D. Find a list of these foods on LiveStrong.org.
Vitamin D is essential because it makes it easier for your body to absorb more calcium into your bones.
This includes fortified milk, cereal, bread, and orange juice.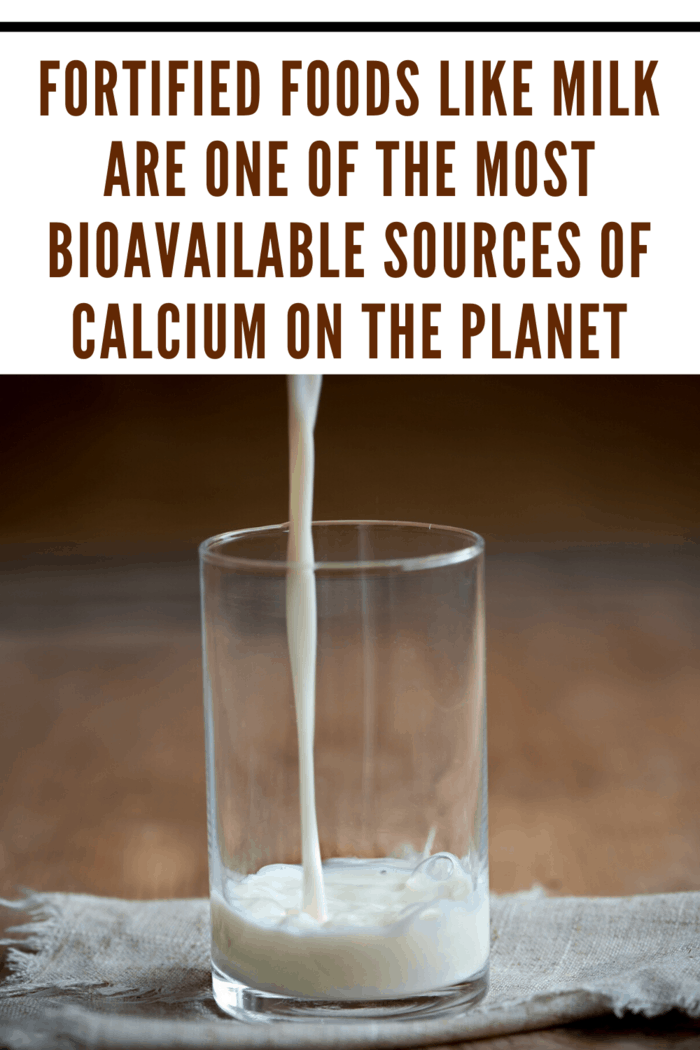 Bonus Tip!
It's worth noting that diets too high in protein and/or sodium can deplete calcium from your bones.
The same can be said about drinking too much caffeine and dark-colored sodas with phosphoric acid.
Replace these with healthier options like matcha tea, and find ways to reduce the amount of sodium in your diet.
Bones play an essential role in our health by anchoring muscles and protecting our organs.
That's why it's important to supply them with essential nutrients like calcium to keep them healthy.
As you can see, it's not hard to get calcium from food.
If you're getting a well-rounded diet that includes a combination of whole grains, vegetables, fruits, and fat, then you should be getting a significant amount of calcium.