We received a June Find Your Bliss with CBD box from HelloMD in exchange for this post. Our opinions and enjoyment of bliss remain our own.
My June box from HelloMD focuses on Find Your Bliss with CBD.
The past 47 days have been a test of my inner peace.
I lost my job. I started a new career.
My grandmother, Charlotte the Great, died.
My new job is high stress.
Every day, something new tests me, but I know I am resilient.
Cannabidiol is a non-psychoactive cannabis compound that doesn't give users the feeling that they are high or stoned.
To be clear, CBD is legal in all 50 states because it has under 0.3% THC.
THC is the psychoactive ingredient found in marijuana that causes the "high."
There are known CBD Benefits. I sleep better with CBD, and I am learning to focus better with the help of CBD.
Hellomd is the largest online community of health and wellness-oriented cannabis consumers.
Since its inception in 2014, HelloMD has uniquely combined product sales, online doctors' consultations, educational content, and helpful advice to enable patients to make informed decisions about cannabis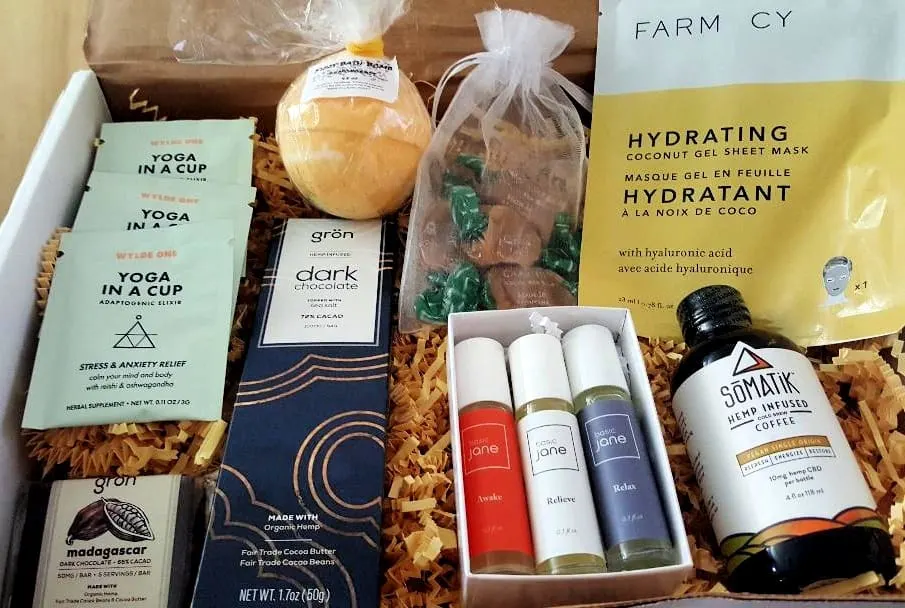 Let's look at what this month's box includes:
Basic Jane Essential Oils:
I love essential oils. Basic Jane essential oils are now part of my obsession.
This gift set comes with specialized blends in an adorable slide box with the Basic Jane logo.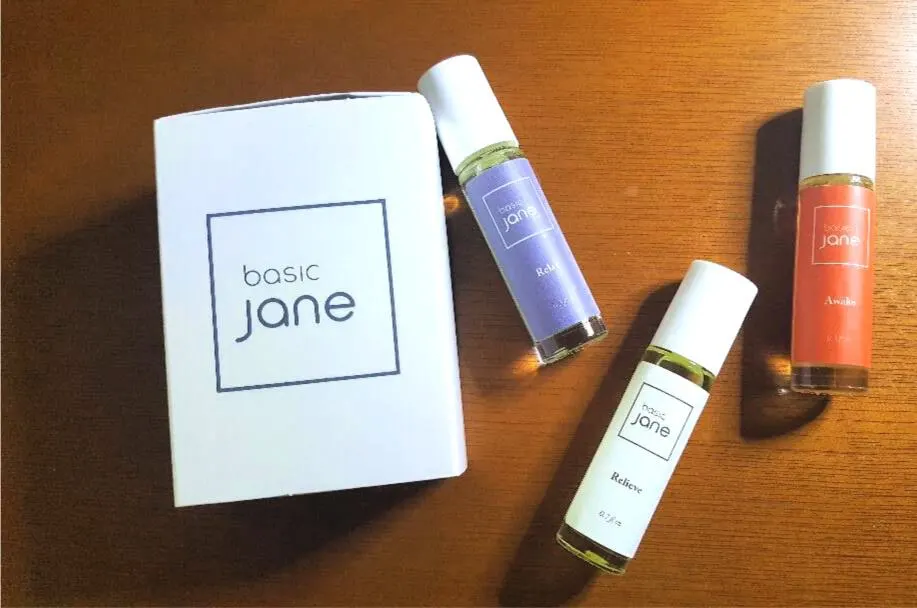 The Basic Jane Essential Oils included:
Awake Oil: A stimulating, plant-based therapy featuring pink grapefruit, bergamot, ginger, orange, menthol, lime and cardamom, and cannabis Sativa (<0.3% THC) to relax and revitalize.
Relax Oil: A relaxing oil blend of lavender, clary sage, menthol, ylang-ylang, and cannabis Sativa (<0.3% THC) to relax and revitalize.
Relieve Oil: A soothing topical blend that features essential oils, eucalyptus, wintergreen, peppermint, menthol, pink grapefruit, lime, lemon, sweet orange, and cannabis Sativa (<0.3% THC) to relax and revitalize.
Directions for Use: For topical use only. Apply generously to the skin. Massage until thoroughly absorbed. Repeat as necessary.
The Cannabis Sativa to this line is responsible for the anti-inflammatory properties that our skin needs daily.
Somatik Hemp Infused Coffee: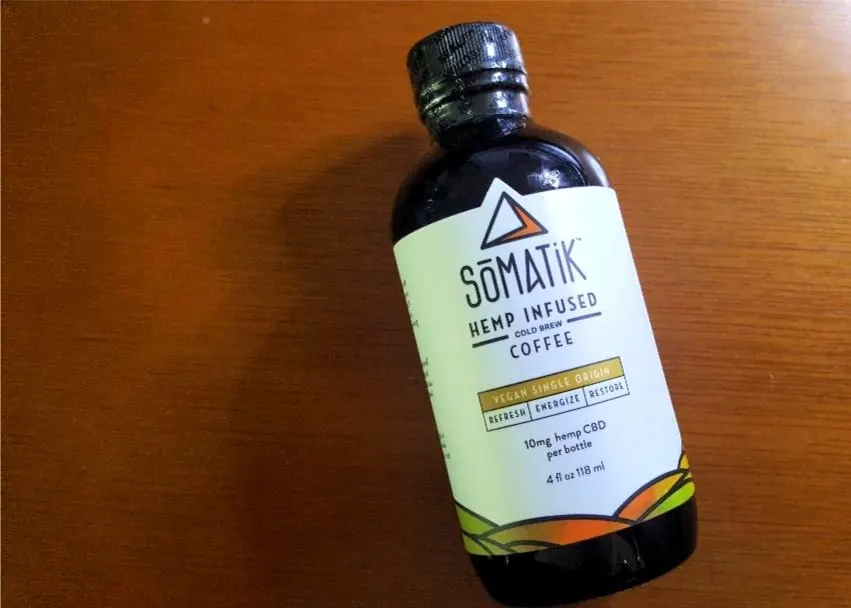 There are days when I require caffeine for a quick pick-me-up.
I'm now reading for Somatik Hemp-Infused Coffee. Each 4 oz bottle is infused with 10 mg of domestic hemp CBD and 110 mg of caffeine.
I love a splash in my morning coffee or a shot poured over ice for an energizing and refreshing drink.
Its coffee base is Ritual Coffee, an ethically and environmentally sourced Columbian Coffee. It's delicious!
Grön Dark Chocolate: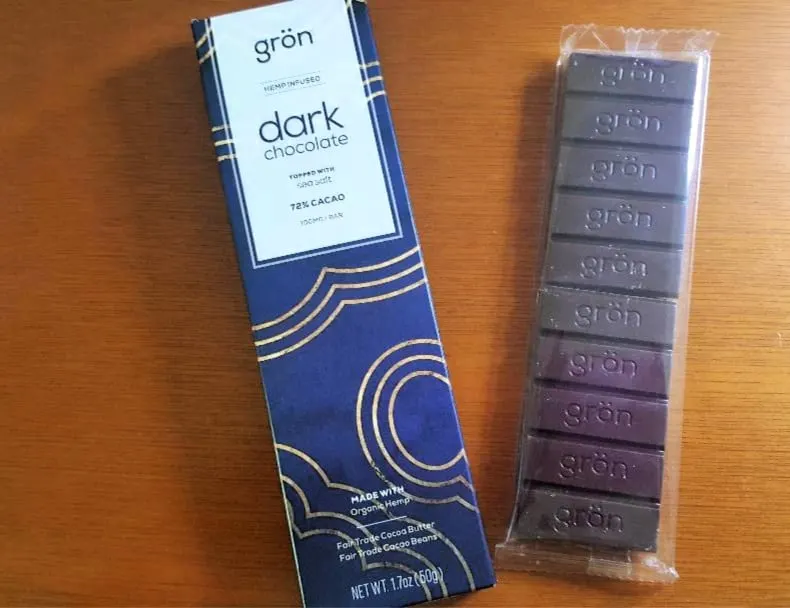 Grön believes that life is beautiful and worth savoring — unencumbered by the noise that competes to distract us every day.
Grön's products are lovingly crafted in Portland, Oregon, and infused with locally-grown organic hemp — beautifully delicious in taste, touch, appearance, and quality.
This Gron Dark Chocolate bar is hand-crafted, fair-trade sourced, 72-percent cacao dark chocolate infused with organic hemp extract and topped with locally sourced, hand-harvested Jacobsen sea salt.
Each bar offers 10-vegan servings and 100mg of CBD. It has a smokey, bright flavor with a smooth finish.
Grön Madagascar Dark Chocolate: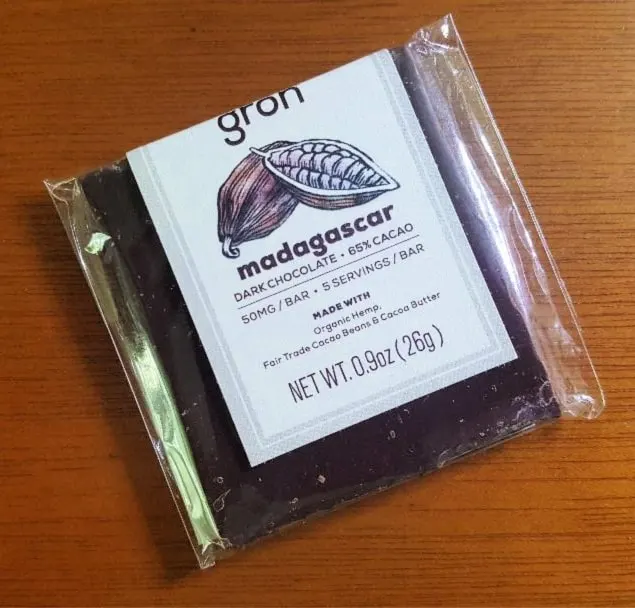 This dark chocolate is hand-crafted, single-origin sourced cacao beans from Madagascar.
It is created from rare Criollo beans from Sambirano Valley in Madagascar.
It is tart with a deep chocolate flavor. There are 5 Vegan, gluten-free servings per bar with 50mg CBD.
These items do not include CBD but are sure to add to your bliss:
Yoga in a Cup: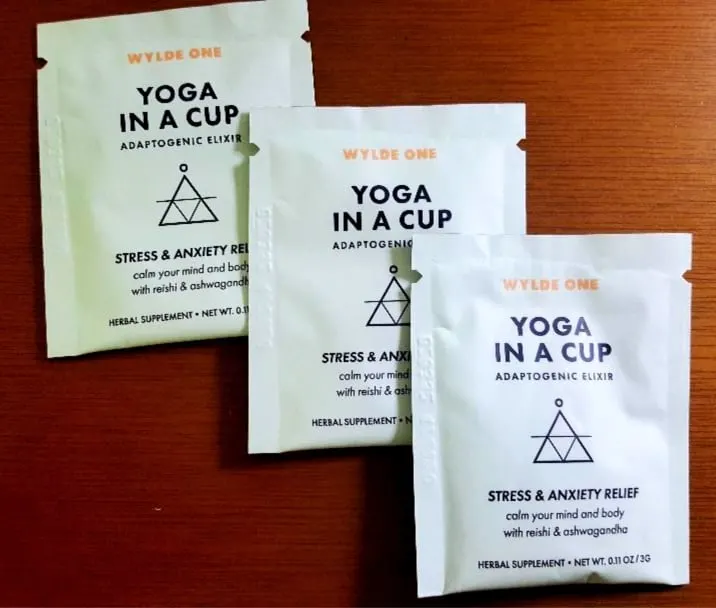 Each packet of Yoga in a Cup is created to be a soothing, balancing elixir to help reduce stress and anxiety.
Mix with warm water in the evening to help wind down, or add to your morning cup of joe for calm zen when the day fills you with stress.
It's made from Reishi Mushrooms and Ashwagandha.
Fizzy Bath Bomb-Lemongrass: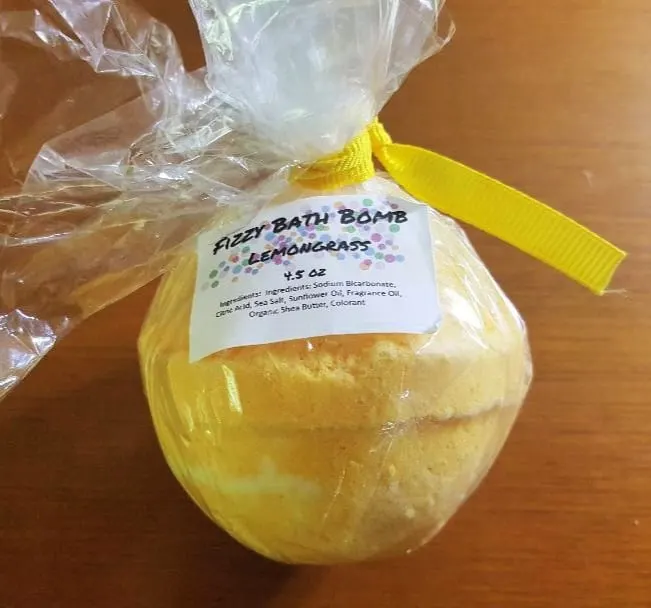 A soak in a hot bath is the ultimate in relaxation. Drop in a Fizzy Bath Bomb made with Lemongrass essential oil and add a breath of cool, crisp, clean alpine air.
This bomb is uplifting, and the citrusy scent is so delightful.
Farm Cy Hydrating Coconut Gel Sheet Mask: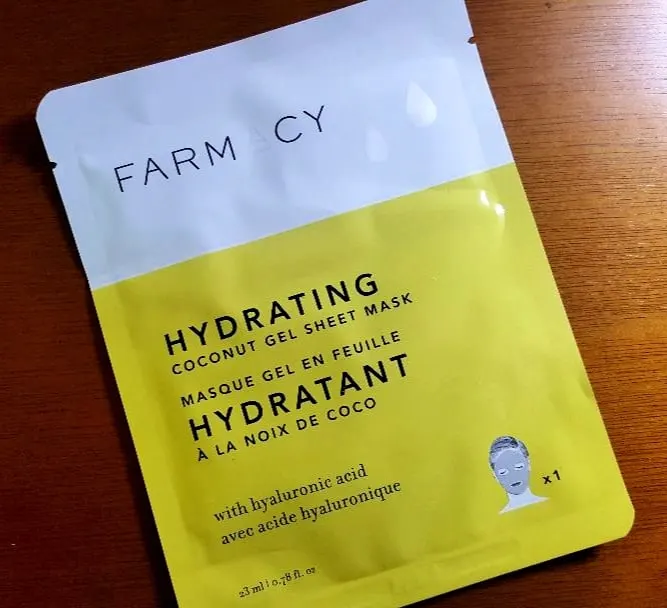 This coconut water-infused sheet mask is ultra-hydrating with hyaluronic acid and cucumber extract.
It hydrates and offers rich antioxidants, Echinacea GreenEnvy, to help support collagen and promote an even complexion.
Bequet Caramel: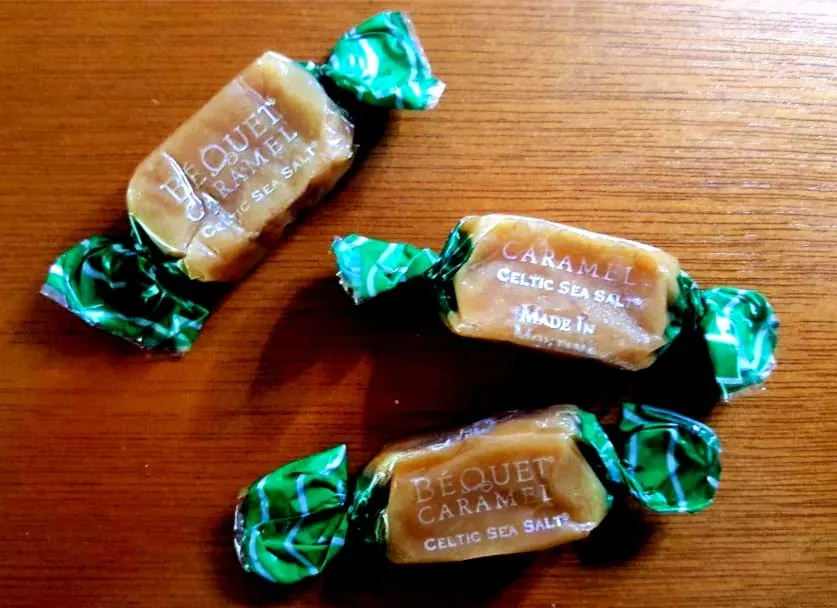 Find bliss with Bequet Caramel. A vanilla butter caramel with a subtle Celtic Sea Salt® finish entices the tongue and accentuates the buttery flavor. It's a sweet escape.
With these fantastic products and the help of CBD, you can work hard today and harder tomorrow.
You'll be ready to slow down and find your bliss–the joy in family, friends, and the small moments that enrich your life. It's the little things.
---
Resources:
https://www.webmd.com/vitamins/ai/ingredientmono-905/reishi-mushroom
https://www.healthline.com/nutrition/12-proven-ashwagandha-benefits#1