Bath Fizzies are a relaxing way to unwind at any time of the day. Miss M loves her baths, and when Briana shared that she had made Bath Fizzies, and they were too easy, I knew I had found an excellent way to spend quality time with Miss M and pamper her.
Long, hot baths are our luxury at our house. We find so many benefits from soaking in a hot bath, says Town and Country Magazine. It elevates our mood, soothes our sore muscles, and helps us sleep.
These bath fizzies utilize baking soda, citric acid, and water, which creates a chemical reaction that causes them to fizz when dropped into a tub of water. Be sure to read through the instructions entirely before beginning.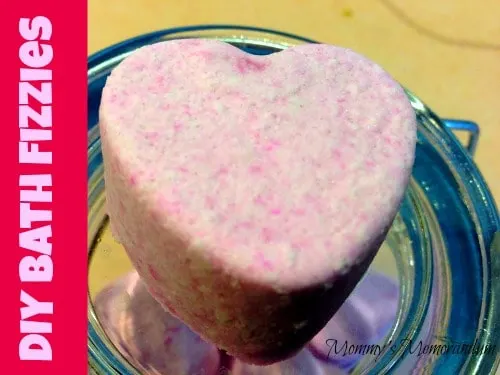 Bath Fizzies Recipe Materials
1/2 cup citric acid
1 cup baking soda
3/4 cup cornstarch
1/4 cup organic cane sugar
About 6 drops food coloring
10 to 15 drops essential oil(s)
Other Supplies Needed:
2-ounce travel-size spray bottle
plastic pipette
silicone ice-cube tray
storage jars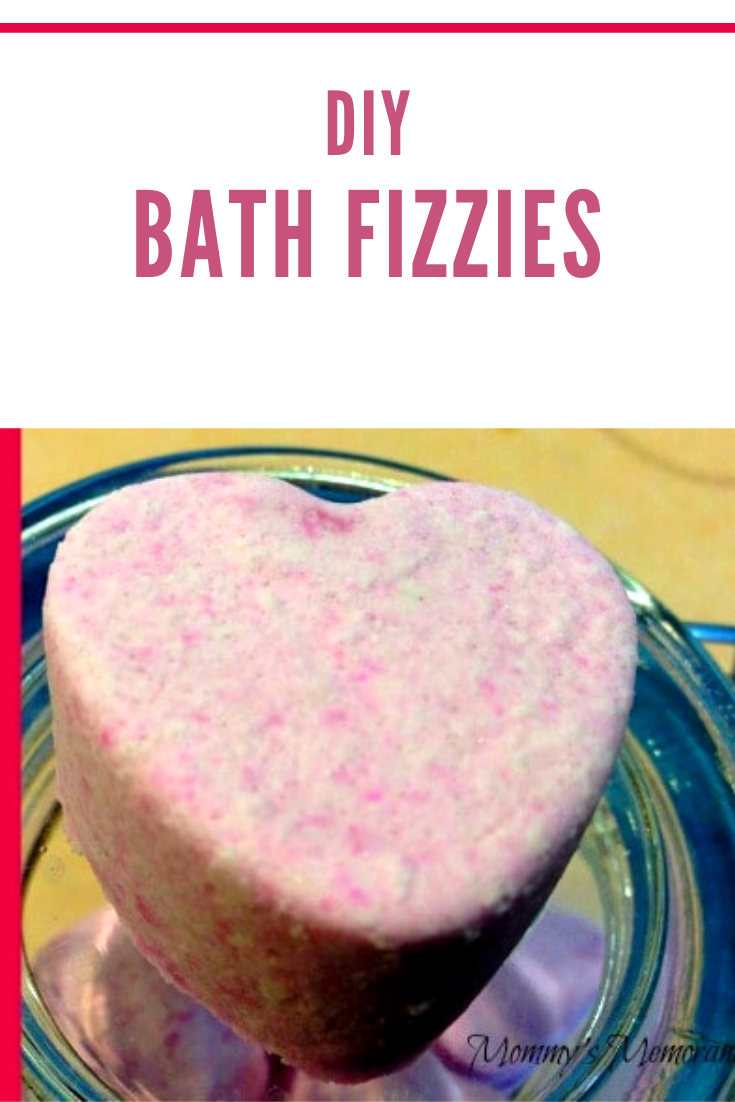 Bath Fizzies Recipe Directions
Stir together citric acid, baking soda, and cornstarch in a glass measuring cup.
Pass the mixture through a fine sieve or a flour sifter into a mixing bowl. Stir in sugar.
Fill a spray bottle with water, and add food coloring. Spritz the mixture lightly (it should become damp but not fizzy) until you can pack the mixture with your hands.
Using a pipette, add oil, one drop at a time, until the strength of the scent is to your liking. Using a metal spoon or your hands, mix ingredients until the color is even throughout (the mixture will begin to dry out; when this happens, spritz until packable again).
Spoon into an ice-cube tray, pressing firmly. Let dry at room temperature overnight. Pop out of the tray gently. Transfer to jars.
You may also like making these toilet bomb fresheners to keep your bathroom smelling fresh.
SOURCE
Martha Stewart Living, December 2008