Hong Kong is often seen as a lavish city, but birthday parties in Hong Kong don't need to cost so much. Whether you want to have a big event, night out, or a day trip, there are great ways to celebrate and have a kid's birthday in Hong Kong without spending too much with these tips from Savvy in HK.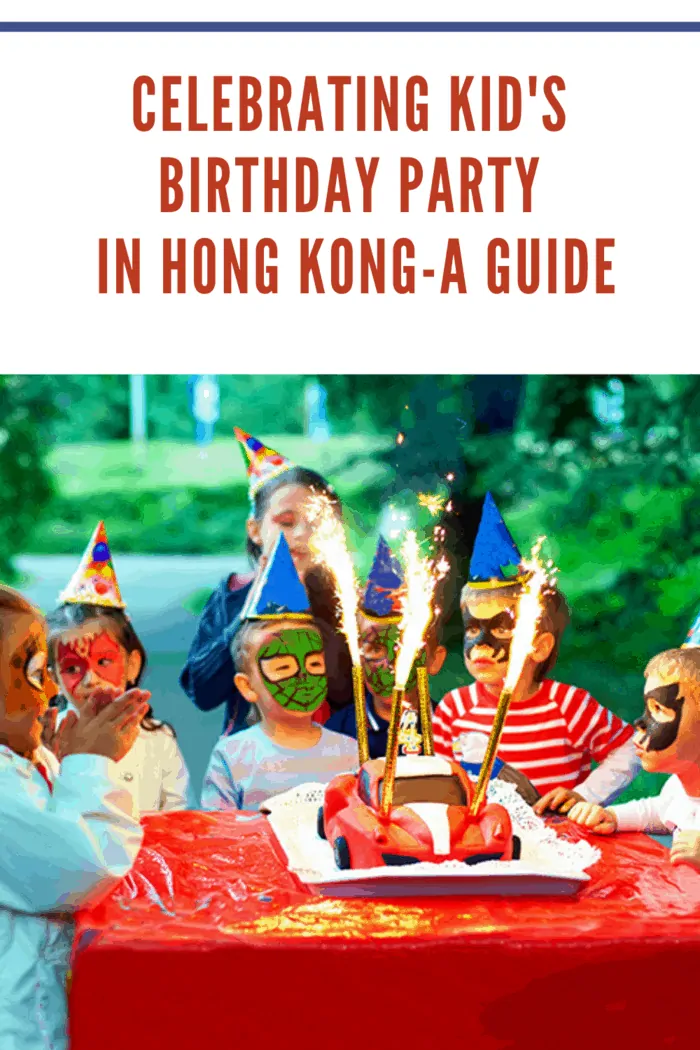 Birthday Party in Hong Kong
Hosting a kid's birthday party in Hong Kong is almost unavoidable, and the cost of throwing a birthday party in Hong Kong can be super expensive.
But fear not, there are many ways to host a kid's birthday party without compromising on the fun.
Hong Kong, in particular, has some great options!
Below are some tips to help you celebrate a kid's birthday party in the city.
A Guide to Celebrating Kids' Birthday Party in Hong Kong:
Prepare the Party and Entertainment in Advance.
Celebrating a kid's birthday party in Hong Kong can be great and easy.
Just endeavor to prepare some form of entertainment in advance to have a hitch-free party and to maximize fun.
You can consider and prepare the following games and activities for the kid's birthday party:
Musical statues; this costs almost nothing and keeps kids excited, ensure to come up with some funky tunes and a speaker.
Pass the parcel is another favorite game, and it costs little.
Decorating cupcakes or cookies is an inexpensive and super fun activity for kids.
Ingredients for this can be bought easily at any supermarket.
Ensure to pre-bake the cookies or cupcakes for them to be ready for decoration.
You could also try Craft Supplies Store in Mongkok and Wanchai or Bead Box in Sham Shui Po for supplies if you want to try a few craft activities at the birthday party.
Clothing for Kids
It can be challenging in Hong Kong to find great and affordable clothing for a kid's birthday party.
Thanks to fast and even free international shipping, buying the perfect clothing for a kid's birthday party at a fair price is achievable.
The best places to buy trending and high-quality clothing for kids include Monsoon, where you will get a range of clothes from party clothes, casual wear, beachwear to kid dresses.
It is widely known for kid's party clothing.
Another kid's clothing place is Seed, which offers adorable kid clothing that is vibrant and elegant.
You can go to Seed if you love dressing up your kids with the boldest looks.
M&S is another supermarket to get clothing for kids. It is a UK-based company, widely known in Hong Kong and famous for its perfect quality clothing for kids.
Remember the Party Essentials
Balloons, goodie bags, cakes?
These are party essentials.
Try to get everything needed for a memorable birthday party in one place to ensure that all the essentials for the birthday party are in order.
A major item needed for a kid's birthday party in Hong Kong includes balloons; there can be no great birthday party without balloons.
Ensure to have colorful balloons for the party; you can get them at Partytime.
Piñatas are another great way of entertaining kids, and they help to create a colorful party scene.
From the castles and pirate ships to the characters and animals, Piñatas come in a range of shapes.
Another important essential is Cakes or Cupcakes.
Can't decide on a cake or a cupcake?
Consider a candy buffet to increase the excitement.
Get your pick and save yourself hours in the kitchen preparing and baking.
Finally, it's time to consider goodie bag fillers.
Often a kid's favorite part of a birthday party is the bag of treasures they get to take home at the end of the party.
Partytime has a huge selection of pleasant toys and treats you can give your kid's guests.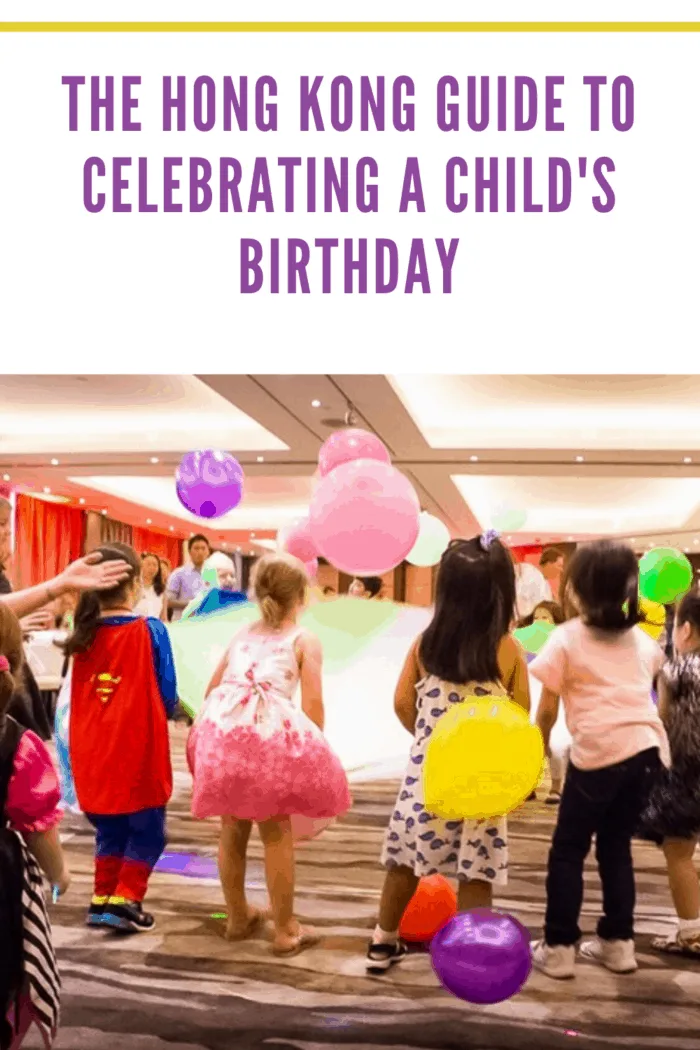 Places to Celebrate Birthday in Hong Kong
There are great places to celebrate a kid's birthday party in Hong Kong.
They include:
Junels Resto Bar is a perfect place to sing the contents of your heart.
There is also a Filipino karaoke bar and restaurant in Sai Ying Pun that is exciting and has become a favorite place among the locals.
One can perform favorite hits to a zealous crowd, and songs are chosen on a first-come, first-served measure.
Moreover, you can enjoy craft beer and elegant Victoria Harbor views at the Beer Bay and equally have some drinks there.
Junels Restor Bar boasts a varied mix of craft beers.
You can sit there and enjoy your beverage while watching Hong Kong's famous Symphony of Lights, where buildings opposite the harbor flicker their lights on and off in unison on a nightly basis.
Similarly, you can check out some of Hong Kong's best beaches.
Depending on the weather, one can enjoy a hike to Tai Long Wan in Sai Kung, often seen as the best beach in the city.
It's worth it to spend the day on Cheung Chau Island; if you happen to have a day off, board a ferry from Central to the island of Cheung Chau to enjoy a day of exploring, feasting, and swimming (depending on the weather).
You can enjoy a free day and birthday party at a theme park in the same vein.
If you are a fun-seeker, go to Hong Kong's Ocean Park and have a free day to honor your birthday.
The offer applies only to Hong Kong resident cardholders, though.
Decorations
Decorations can be expensive and don't often add much in terms of total enjoyment for kids.
However, if you do want to accessorize your party with some decorations, consider buying decorations that you can utilize for several events.
Forget about single-use decors like helium balloons and instead consider purchasing non-theme-specific happy birthday symbols and table cloths that can be reused multiple times.
Go to Fuk Wing St in Sham Shui Po for incredible and affordable decorations.
CN Square is another good place to get birthday party supplies at affordable prices.
In conclusion, maximize the fun by having a professional disco set-up with a DJ mixer, PA system, lighting rig, and special effects.
Rumple and Friends are among the most popular children's entertainers in the city. At the same time, the RF Discos mobile set-up could travel anywhere in the city and is excellent for celebrating a kid's birthday.