Now, there is an alternative to the traditional pinata, and its name is Goodie Gusher.
When my Zac turned maybe eight, we threw a birthday party. It involved the traditional cake and ice cream; to make it fun, we added a pinata.
It was a great party, until the pinata.
Eight boys, blindfolded and given a stick, weren't adequately thought through. My husband thought it wise to hang the pinata from our ceiling. It seemed logical; the ceiling was above our heads. Then we blindfolded the first boy, gave him a stick, spun him around three times, and he whacked.
We repeated the process with each boy.
Somewhere in round three, the boys were a little more aggressive, and here's where it all went wrong. One boy, blindfolded and given a stick, whacked at the air. He whacked hard again. This time, his stick hit the light fixture, which exploded the lightbulb, and the glass and glass globe flew everywhere.
Thankfully, I was the only one hit with the flying glass shrapnel. But it did halt the party for a moment while I cleaned up the glass.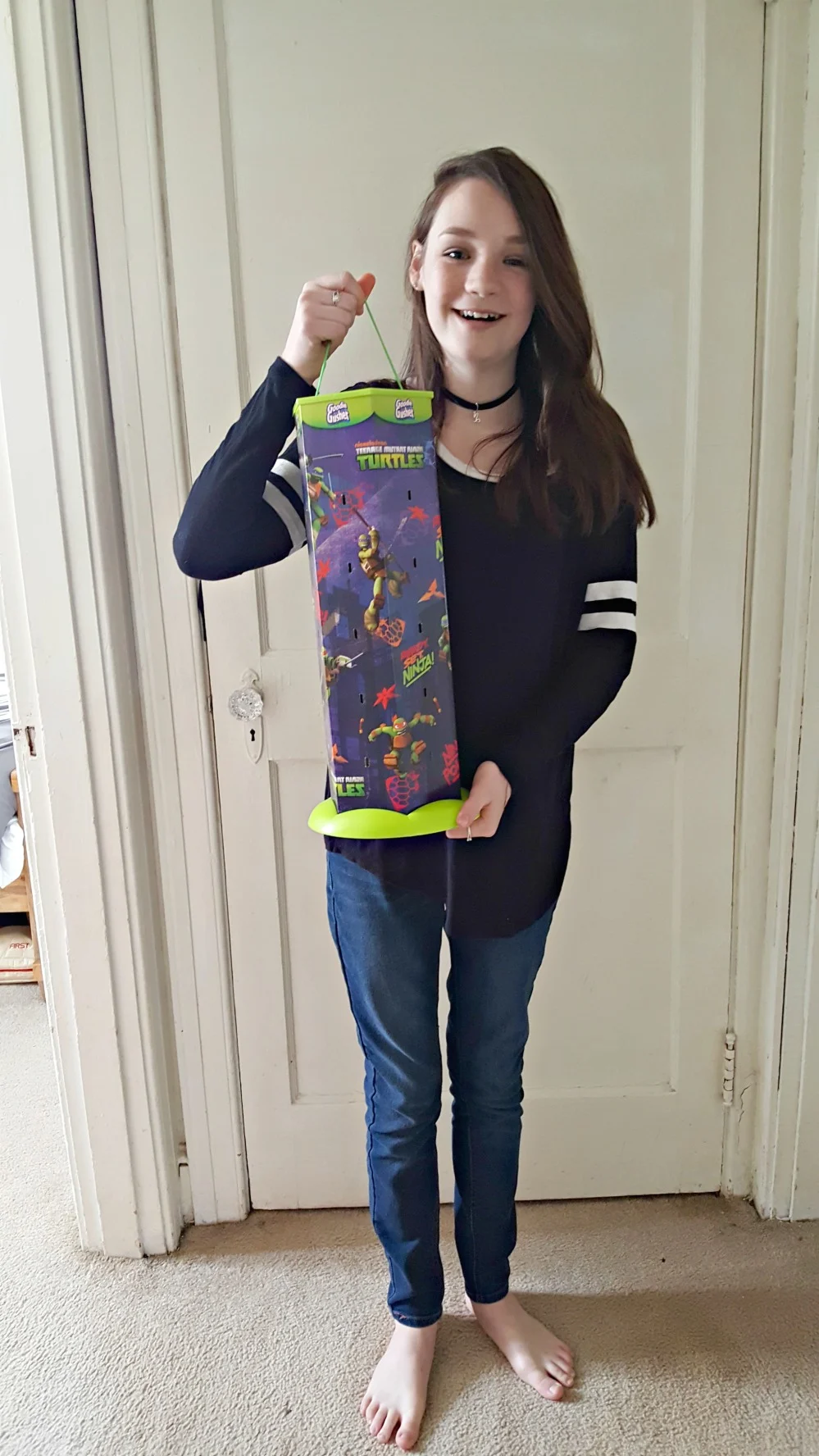 Here's how it works.
You pull off the bottom tray.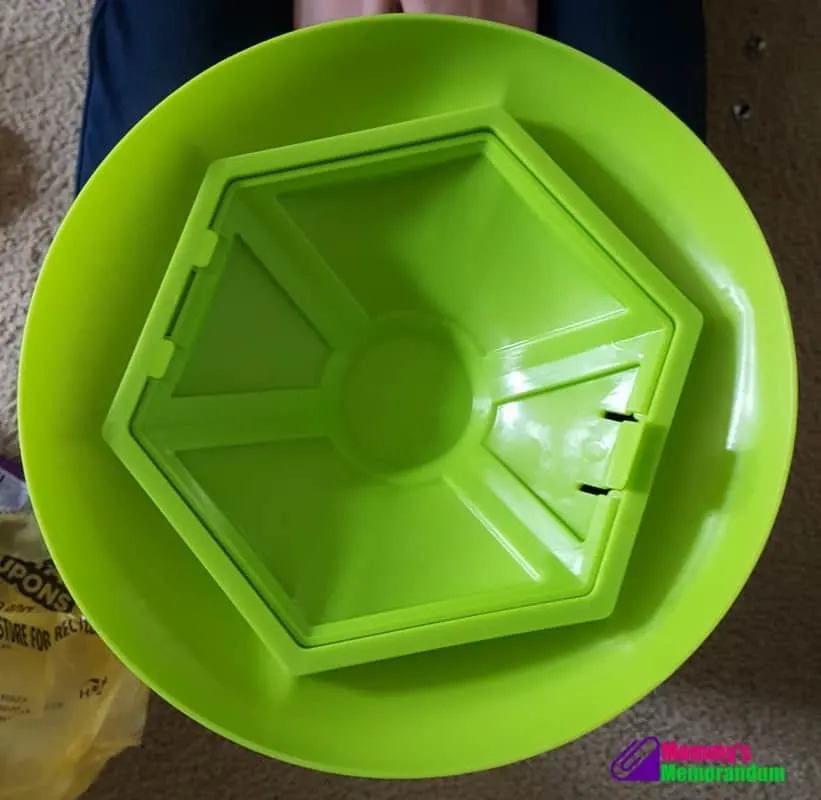 Fill it with your choice of candies.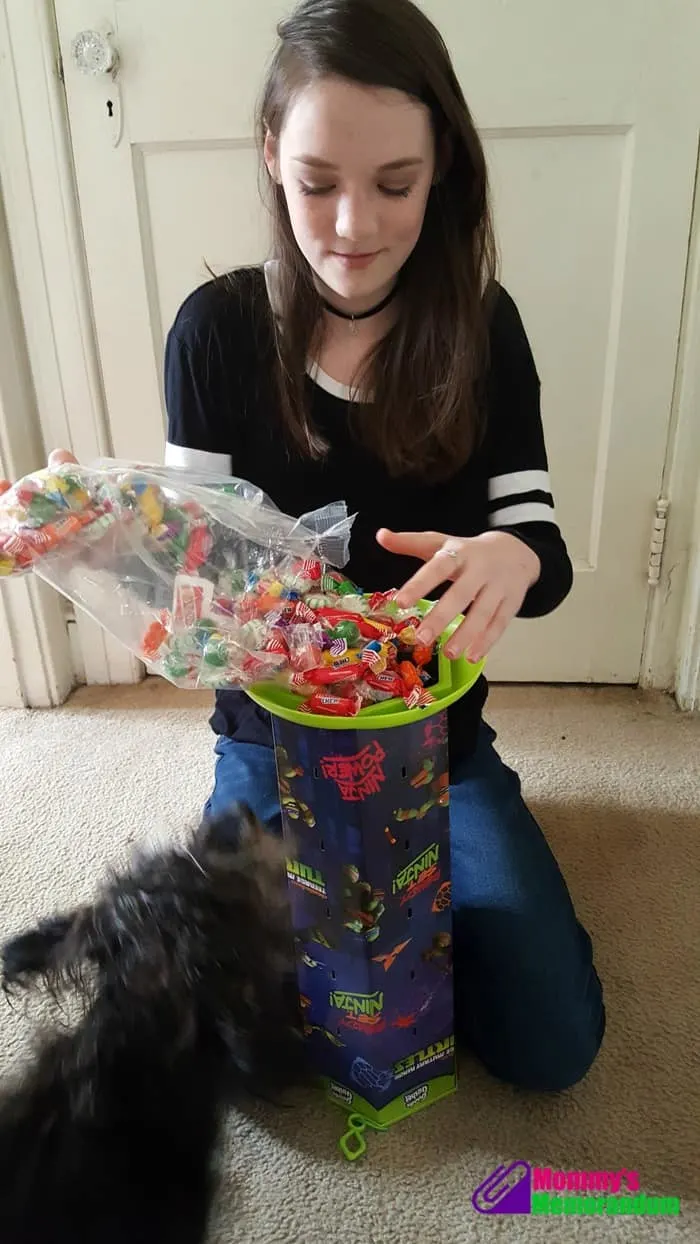 We loaded ours with bags of candy from the dollar store.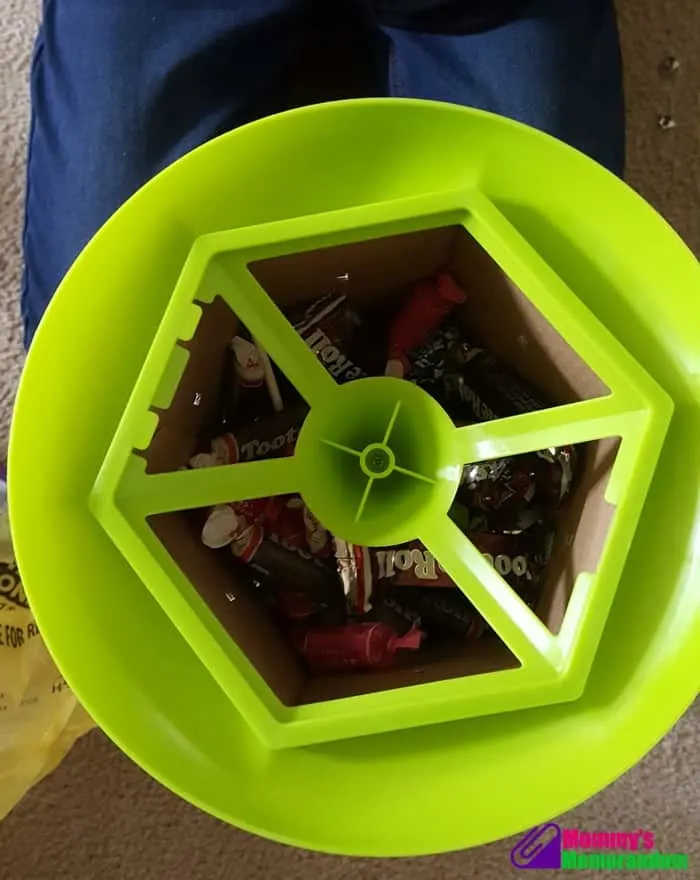 Place the bottom tray back on and lock it into place.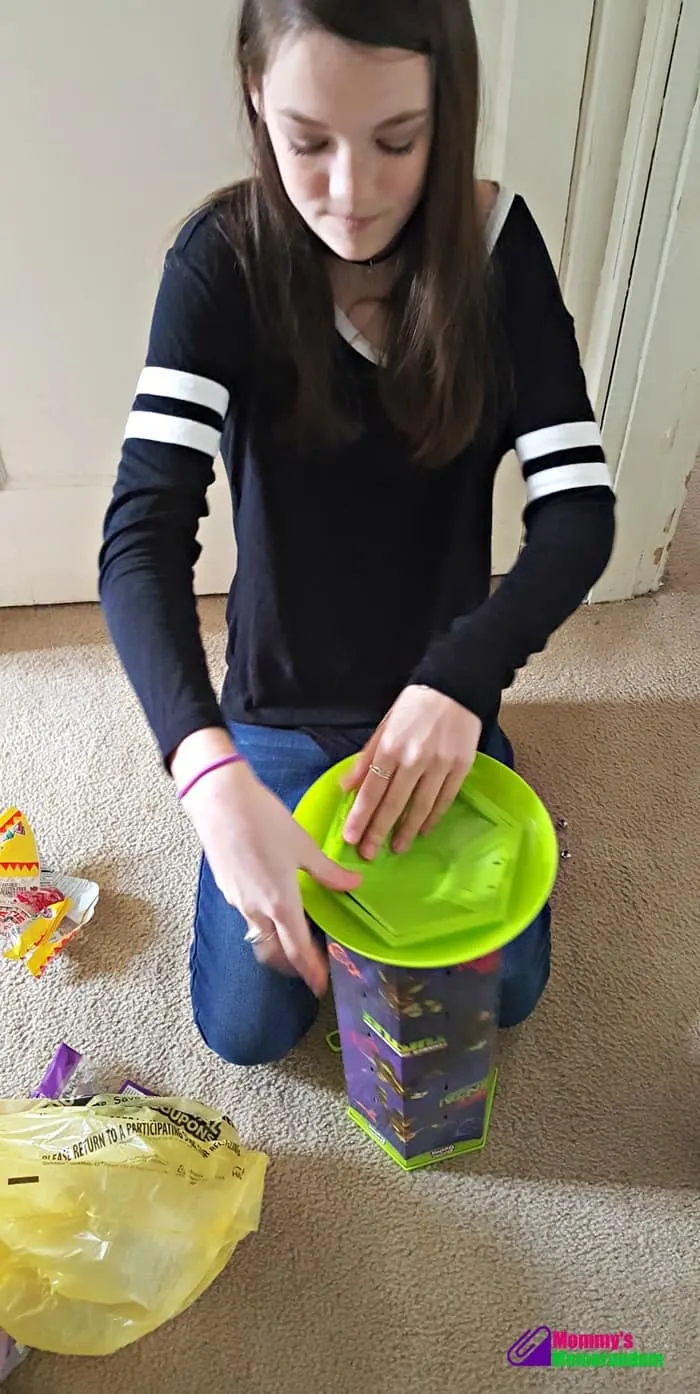 It's essentially a tower with slots for keys. Kids gather around and take turns pulling a key from the tower.
The candy falls out when one lucky kid pulls the magic key, just like a piñata.
You can see our Goodie Gusher in action here.
You can also see it in action in the video below provided by Goodie Gusher:
Think of it as all the fun you expect in a pinata but without the hazard. The "Magic Key" system is fun and builds anticipation before the candy RELEASE.
So, how much does it cost? It's currently selling for $22.99 on Amazon. It'sIt'so available at Party City, Walmart, and other national retailers.
The Goodie Gusher is made from cardboard and has fun themes for any celebration.
I like that it is a reusable item for more than one celebration.
My kiddos loved Goodie Gusher and can't wait to use it again!