This Candy Cane Fudge can be a boozy treat with the addition of Peppermint Schnapps or go more traditional with Peppermint Extract. Regardless of which path you choose, this candy cane fudge is a delicious combination of flavors that make the smells and tastes of the holiday favorite–Candy Cane–one to be shared.
Did I mention this fudge is also a sight to behold? It is! It looks all decked out in holiday festivities.
It takes just a few minutes to make, with a setting time of about two hours.
This year, create a unique gift for family and friends with these serving and gifting suggestions. Consider pouring directly into holiday tins and gifting. You can also cut into squares and add to the tin. Either way, it's sure to be a well-received gift!
You can mix in the crushed candy canes, or add them to the top, before the fudge sets for a festive look!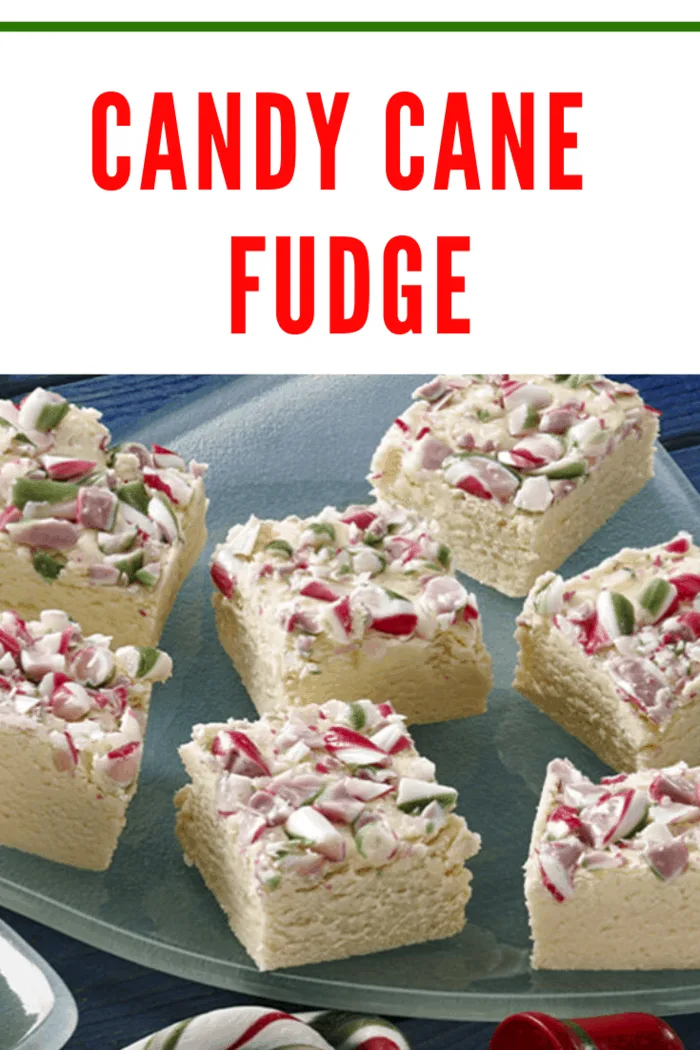 Candy Cane Fudge Recipe Ingredients:
2 (10 ounce) bags (or one jumbo 20 oz bag) white chocolate chips
1 (14oz) can sweetened condensed milk
1/2 shot peppermint schnapps (or 1 tsp peppermint extract)
1 1/2 cup crushed candy canes (place in a Ziploc baggie and roll with a rolling pin for no-mess)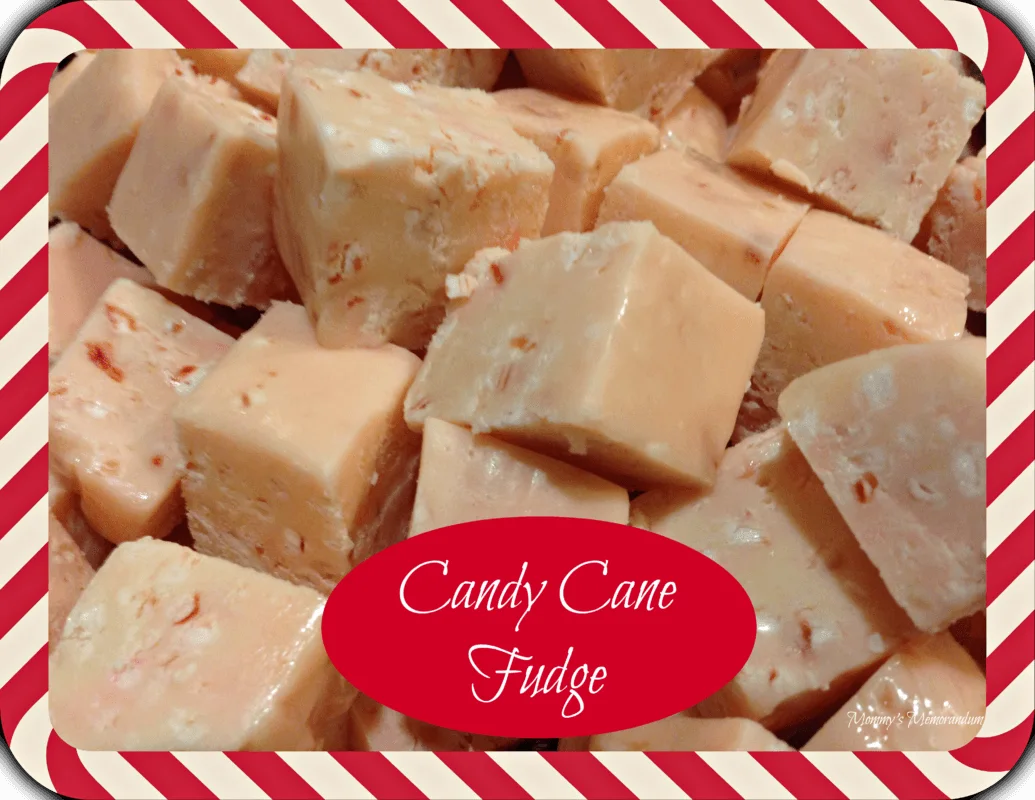 Candy Cane Fudge Recipe Directions
-Line an 8×8 inch square baking pan with aluminum foil and spray with non-stick cooking spray.
-Combine the white chocolate chips and sweetened condensed milk in a medium saucepan and begin to melt over medium heat. Stir constantly until almost melted, remove from the heat and continue to stir quickly until smooth. When chips are completely melted, stir in the -schnapps, candy canes, and the dash of food coloring.
-Spread evenly in the bottom of the prepared pan. Chill for 2 hours or until set. Cut into squares.
Storage:
To store this homemade Reese's Pieces fudge, cover tightly with waxed paper, foil, or clear plastic wrap; store in an airtight container in a cool, dry place, or refrigerate.