There really is no better place to visit than Branson, Missouri when it comes to live entertainment and fun-filled days. The city has attractions, shopping, and museums to please visitors, and the music and live shows are legendary!
Whether you enjoy being outdoors, cheering on a performer, shopping for incredible deals, or getting your adrenaline fix, Branson truly has something for everyone—making it the perfect family vacation destination.
1. Treat your family to dinner and a show
Regardless of age, there really is nothing like catching one of many Branson dinner shows.
From Dolly Parton's world-famous Stampede—featuring a four-course meal and incredible stunts—to the hilarious WhoDunnit Hoedown Murder Mystery, you won't have to spend a single night of your trip deciding where to eat.
Spend one night captivated by the Shepherd of the Hills Outdoor Drama with an entire cast of 90 actors and livestock enacting the famous Harold Bell Wright novel, and then switch things up the next night with the immersive Funny Farm Dinner Feud, where the Stewart and Gibbs clans need your help.
For a quieter evening, dine on the Showboat Branson Belle and take in the views of Table Rock Lake and the musical variety show.
2. Spend an afternoon browsing museums
The theater isn't the only thing that Branson does well.
To add some education and wonder to your family trip, stop by a few of the awesome museums that the city has to offer.
The Titanic Museum is a world-famous immersive experience that transports you back in time.
The outside is shaped like the ill-fated ship itself so it's hard to miss!
If the Titanic isn't your thing, visit Branson's Hollywood Wax Museum and take a selfie with your favorite stars; or take in the great outdoors (from indoors!) at the Ancient Ozarks Natural History Museum.
Spending a few hours at a museum is the perfect way to take a break from the sun and crowds and experience something new; and luckily, Branson has dozens of museums worth your time!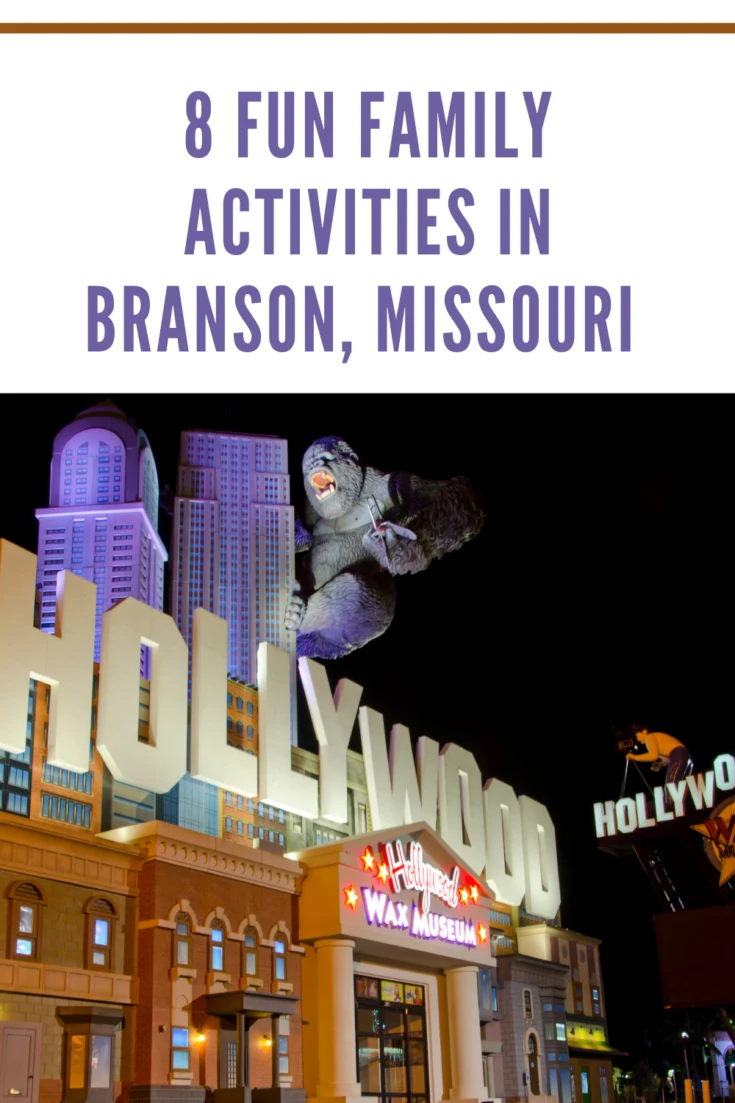 3. Take in the scenery outdoors
Although Branson is known for its many entertainment options, the city can do it all, as it also offers several breathtaking recreational opportunities.
Because Branson is nestled in the beautiful Ozark Mountains, there are plenty of places for you to hike, camp, bike, and swim as you take in the beautiful scenery.
If you want the true Branson experience paired with the serenity of nature, you can take advantage of several entertainment cruises along the shores of the local lakes.
For those who wish to take in the sights in a more solitary manner, there are over 356 acres to explore at Table Rock State Park (explorebranson.com)—with trails that are perfect for hiking and biking!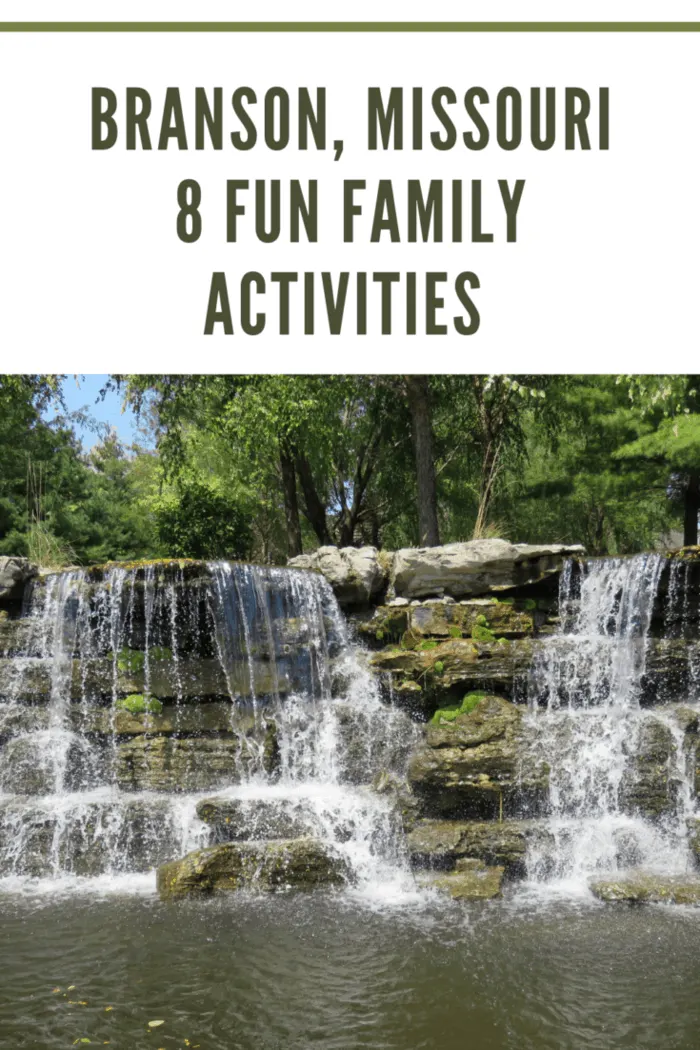 4. Get your adrenaline fix at a theme park
When it comes to amusement parks, there really is no better place for a family to spend an entire fun-packed day than Silver Dollar City.
This 1800s-style theme park was named the "Friendliest Park" in the entire theme park industry and was recently dubbed the second-best amusement park in the country by USA Today and 10best.com.
The park boasts dozens of rides, hundreds of craftsmen, and enough shows, entertainment, and food options that you just might have to come back for a second day to see it all.
If you want a smaller but still thrilling theme park experience, the Runaway Mountain Coaster and Arcade City are also top-notch options that the whole family will enjoy!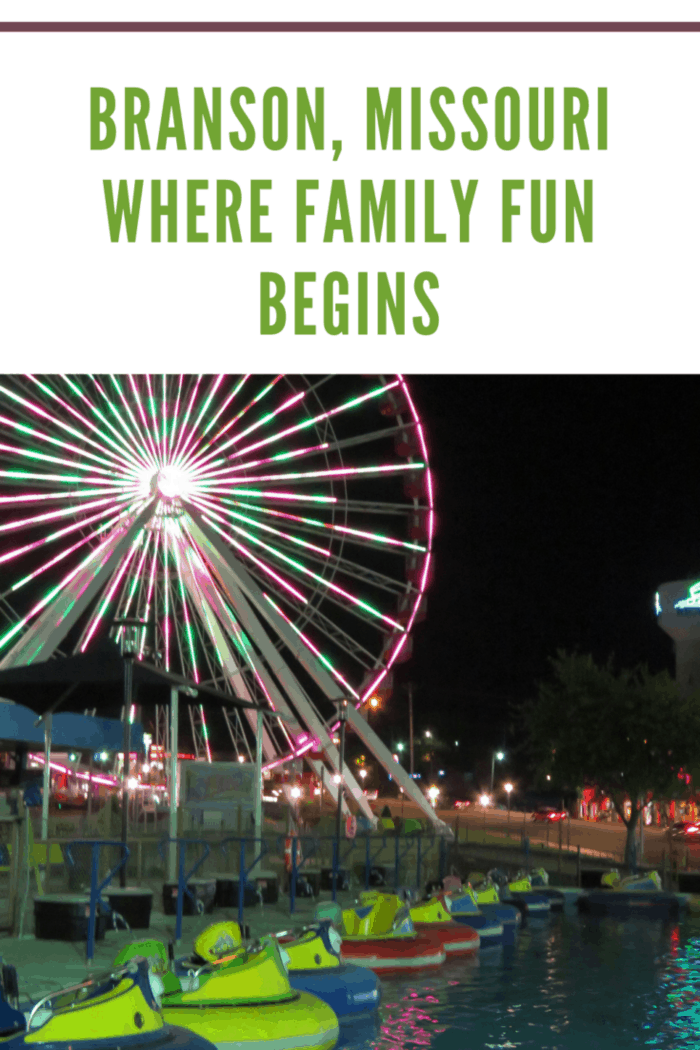 5. Cool off at a water park
Beat the heat while enjoying true Branson hospitality by spending the day at one of the many water parks in the area.
If you're already going to Silver Dollar City, stop by its adjacent White Water waterpark, which features slides and water attractions for every age group spread across a whopping thirteen acres.
If you're looking for more of a low-key waterpark experience, try Splash Country Indoor and Outdoor Waterpark; or stay in the Castle Rock Resort and Water Park and just take a stroll downstairs from your room to experience gallons of fun!
6. Spend afternoon riding go-karts with your family
If roller coasters and steep drops aren't exactly your thing, you can still get your adrenaline rush at one of the dozens of go-kart locations scattered throughout Branson.
From wooden tracks to state-of-the-art high-speed facilities, there are all sorts of options that will allow your family members to go head-to-head in an exhilarating race.
The Track Family Fun Parks for a variety of themed tracks and Xtreme Racing Center of Branson for the true adrenaline junkies are just two of the many go-karting locations in the Entertainment District.
Put the pedal to the metal and challenge your kids to a race!
7. Prepare to be amazed at a magic show
There is nothing quite like a breathtaking magic show when it comes to family-friendly entertainment, and Branson delivers all of the illusions you could possibly want.
Escape Reality is a hilarious and immersive experience, Hamners' Unbelievable Variety Show provides mind-boggling music and a variety show, and REZA's Edge of Illusion is casual street magic, unlike anything you've seen before.
Once you get your fill of the standard illusions, give the Amazing Pets Show a try and prepare to be wowed by the dog and cat tricks; or catch a jaw-dropping performance from Janice Martin—the world's only aerial acrobatic and Juilliard-trained violinist (exlorebranson.com).
Some of the magic shows even offer dinner theater options, giving you the best of both worlds!
8. Shop 'til you drop
Shows and entertainment aren't all that Branson has to offer. There's plenty of shopping, too!
Branson Landing, Grand Village Shops, and The Shoppes at Branson Meadows provide more than enough opportunities to empty your wallets and find some treasures.
The seasoned shopper and deal-hunting newbie will both be occupied for hours at the famous Tanger Outlets Branson, which boasts a whopping 77 outlet stores featuring discounted name brands like Tory Burch, Adidas, Pandora, and more.
Be sure to save some room in your suitcase!