This is a sponsored post for SheSpeaks on behalf of Newell Brands, but my opinions are my own.
I've done Back-to-School since the mid-1990's. We've tried many brands, and this list is our absolute Back-To-School favorites because they help us prepare for a successful year and allow my kiddos to express themselves. Plus, they're versatile enough to keep up with everything my kiddos are passionate about during the school year!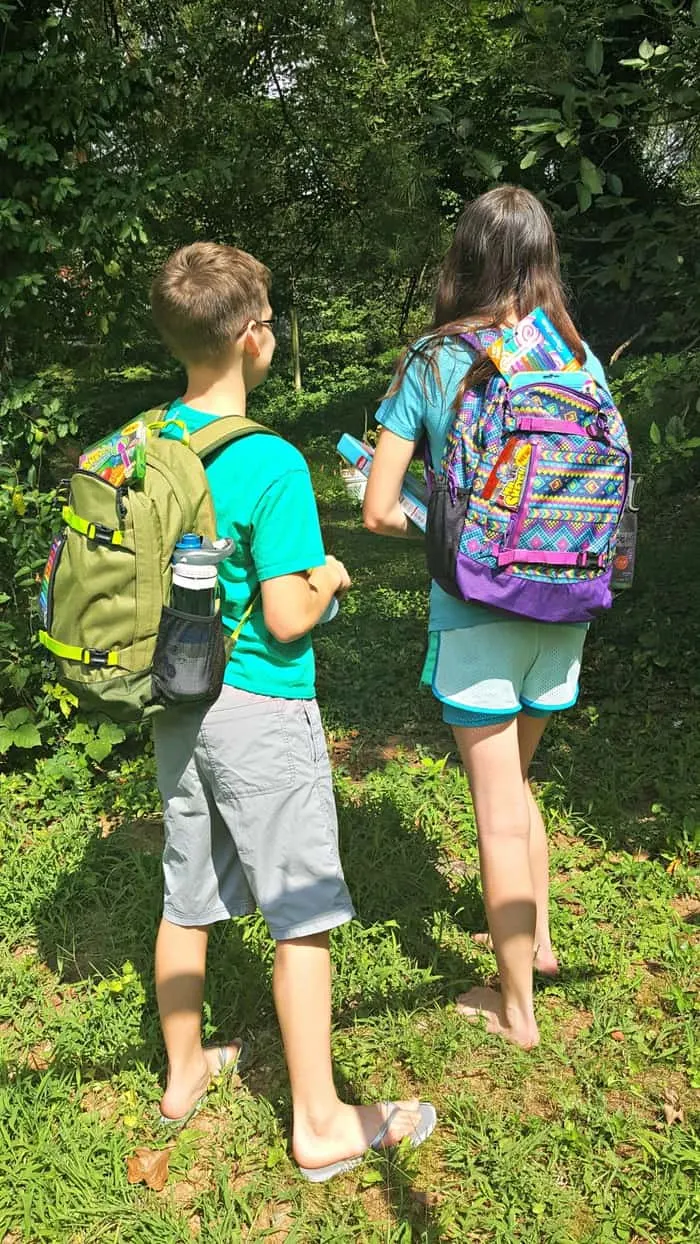 Elmer's Glue Keeps Us Together
Crafts are a huge part of our school year. My kids love art, and I love that it is a great way for them to explore their creativity. We LOVE Elmer's glue, and last year we found mad love for Elmer's Disappearing Purple Liquid Glue.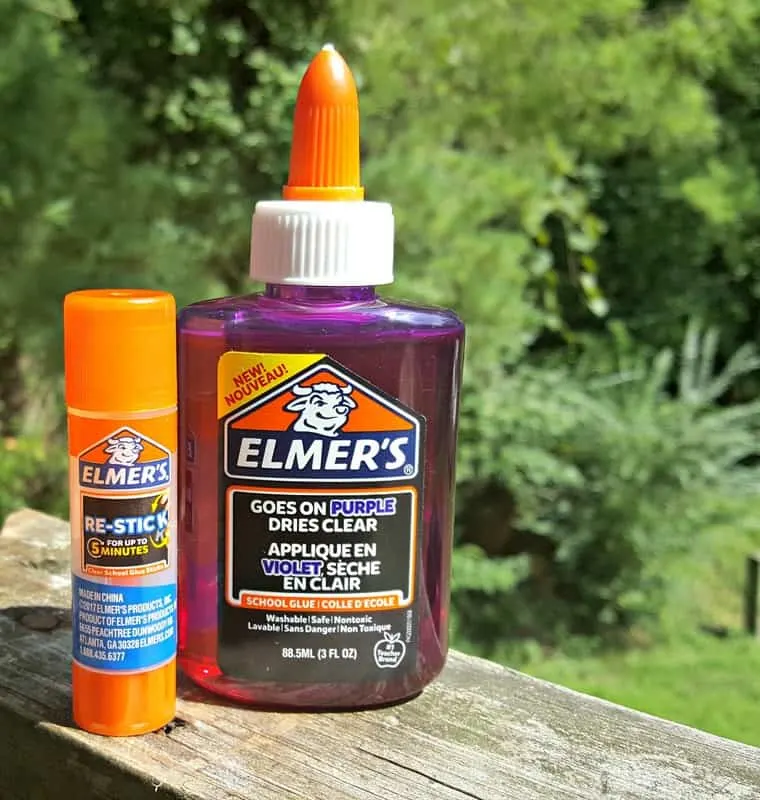 Elmer's new Disappearing Purple Liquid Glue comes out purple but dries clear – it's excellent for little ones who are just learning how to use glue.
MacKenzie loves it for her crafts. The purple liquid glue allows her to see exactly where she has glue so she can craft more confidently.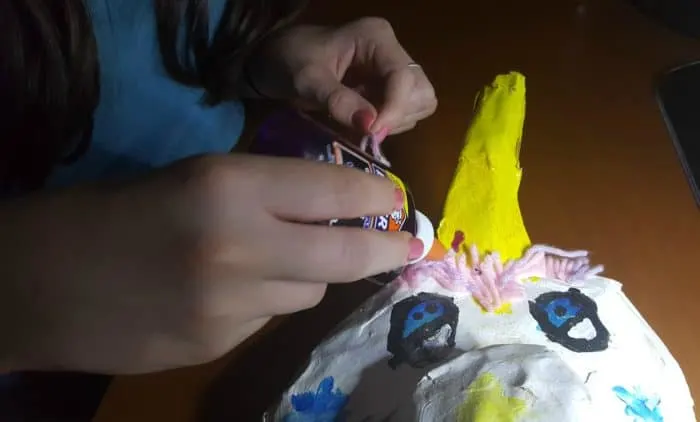 William prefers Elmer's Re-Stick Glue Stick. He changes his mind sometimes when creating, and Elmer's Re-Stick Glue Stick is easily adjustable for up to 5 minutes before it forms a permanent bond. This is the glue for young learners or those who create posters, crafts, and more!
Keeping Hydrated with Contigo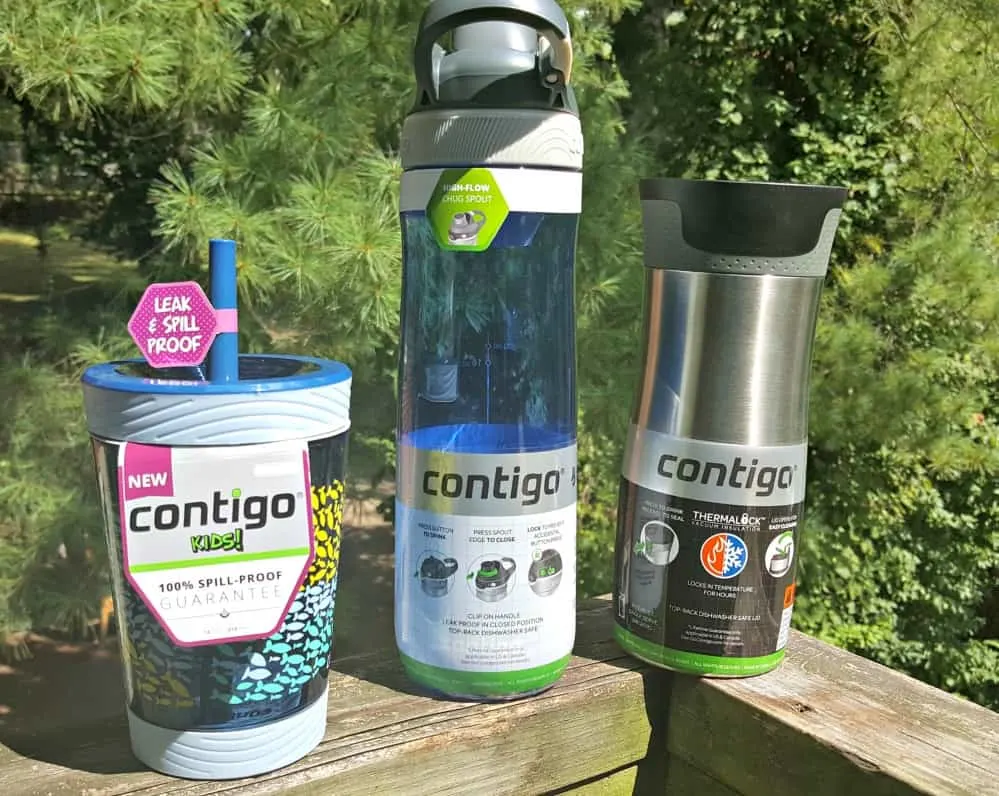 We hike a lot during the year, and when it comes to our hydration, we reach for Contigo. It's a brand with plenty of options from grab-and-go hot chocolate, dad's water bottle, and the kid's no-spill cups.
Contigo AUTOSEAL West Loop Travel Mug:
The Contigo AUTOSEAL West Loop Travel Mug is my favorite for crisp fall mornings and chilly winter days. This travel mug has Thermalock vacuum-insulated stainless steel that keeps beverages hot for up to five hours.
I make the kiddos hot chocolate in the morning, pour it in their Contigo AUTOSEAL West Loop Travel Mug, and they're set for the morning. Hot Chocolate sips are like warm hugs from mom while they're away.
The Mug automatically seals between sips to eliminate spills and leaks. Simply press to sip and release to seal. It's a great way to avoid spills.
Dad's Remedy for Everything is Contigo's AUTOSEAL Chug Water Bottle
My husband's solution to everything is "drink more water." This may be why his back-to-school choice for the kiddos during the year is the Contigo's AUTOSEAL Chug Water Bottle.
It features a sturdy carry handle, making it easy for the kiddos on the go from bus to classroom. The best part is it only requires one hand to operate. EASY!
No More Spills, Thank you, Contigo
Hands-Down, our favorite back-to-school drinkware is the No-Spill Kids Tumbler by Contigo.
The kids put it to the test:
It's an upgrade from the
sippy cup
for kids of all ages. No more worrying about the cup spilling on the rug, in the car, or in their hands.
A soft grip bottom pad helps prevent this brightly patterned tumbler from tipping over on the dinner table, and it also fits most car cup holders, making it the perfect companion. When you're ready to wash it, the spill-proof straw twists apart for an easy clean; plus, the straw, lid, and body are top-rack dishwasher safe. Get ready to enter a no-spill zone!
EXPO Keeps Us On Schedule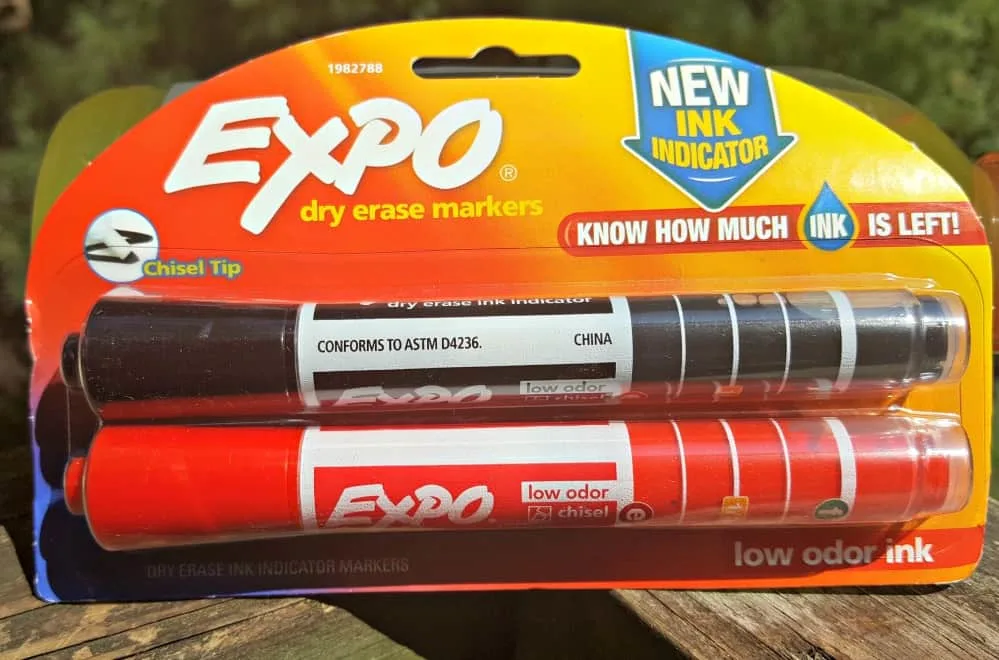 Schedules are everything at our house. We have a dry-erase whiteboard in our hallway.
The kids come home from school and add their events, test dates, etc., so we have a running look every morning at where we all need to be.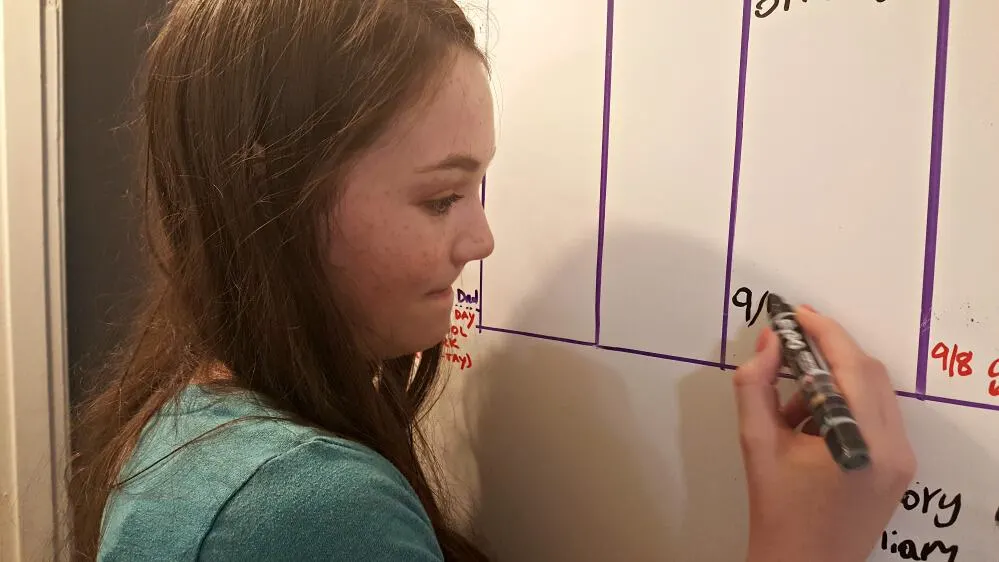 This board is really the focal point of back-to-school for us. We know when sports practices, tryouts are, and I know what tests to help my children study for each week.
EXPO Dry Erase Markers with Ink Indicator are bright and stay put until we're ready to check it off our board, then the markers wipe off easily with no staining!
The ink indicator takes out the guessing with the clear barrel, letting me know the amount of ink at all times!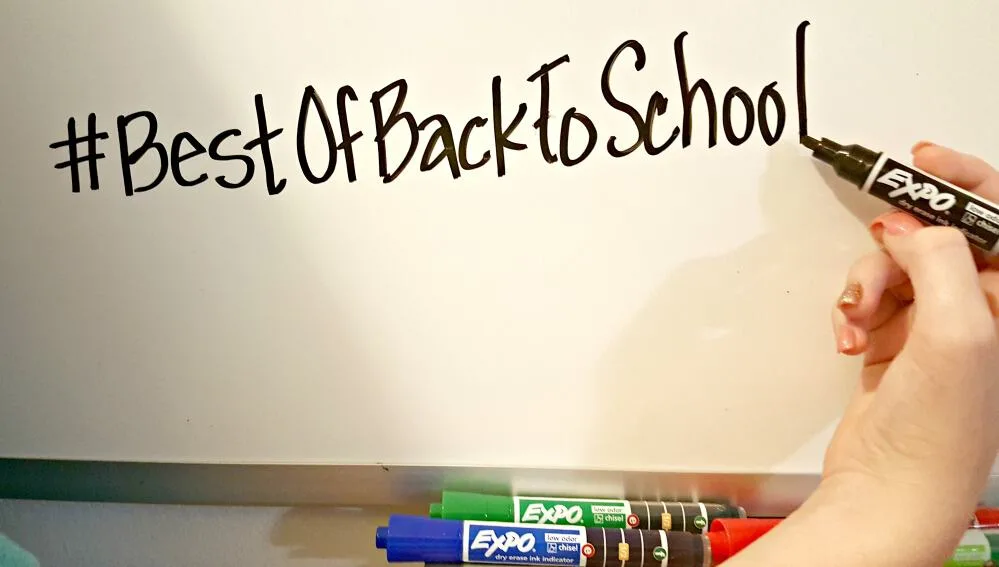 Sharpie Makes Our Mark!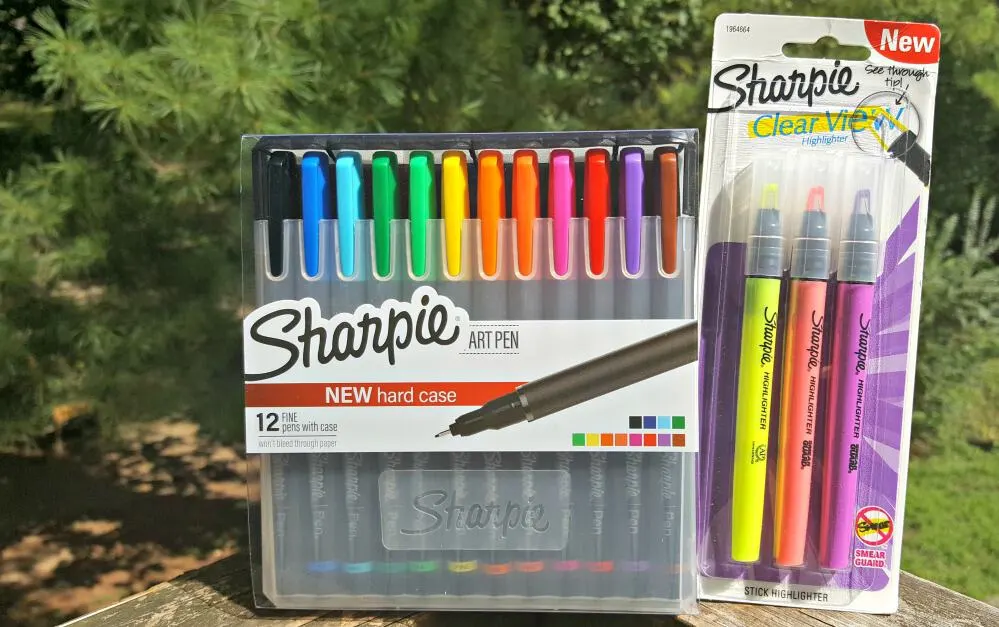 Sharpie is one of my favorite brands.
There are plenty of choices in this brand to keep us on task.
Sharpie Clear View Highlighters:
The unique see-through tip of the Sharpie Clear View Highlighter eliminates blind spots so you can see what you're highlighting as you mark for straighter lines and more precise highlighting. See the text as you go without smearing.
Sharpie Art Pens:
The fine tip of a Sharpie Art Pen makes it easy to fill in every detail for a picture-perfect planner and allows you to customize your writings with a variety of 12 colors.
Write with Paper Mate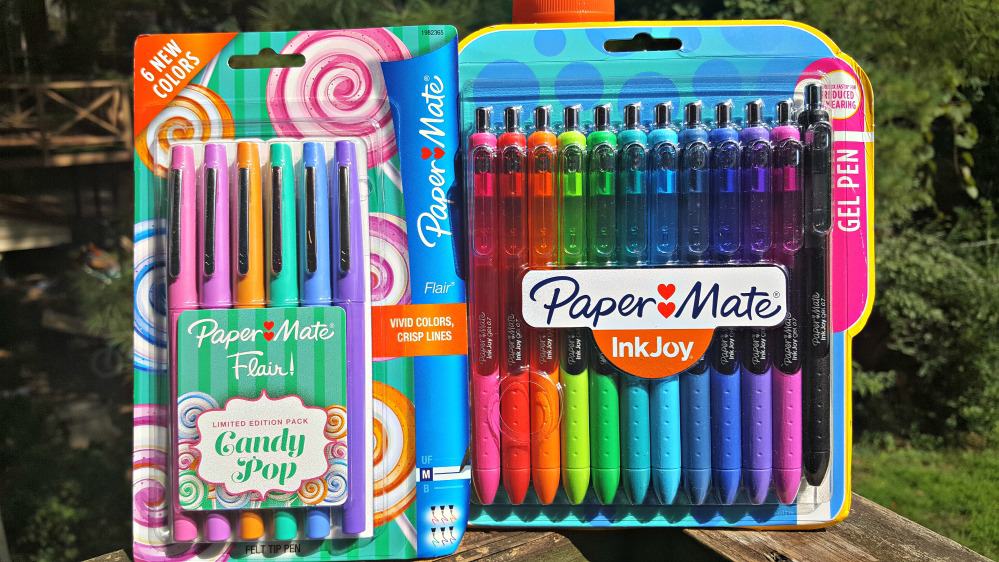 Paper Mate InkJoy Gel Pens, even in the package are beautiful.
The colors are fun.
With vivid gel ink that dries 3X faster for reduced smearing, it's like a party on the page where smudges aren't invited. With 14 brilliant colors to choose from, your notes will be bright and filled with fun.
It was a blast from the past when we saw the Paper Mate Flair Pens. Oh, I love these! They write so smoothly and the candy colors are so much fun.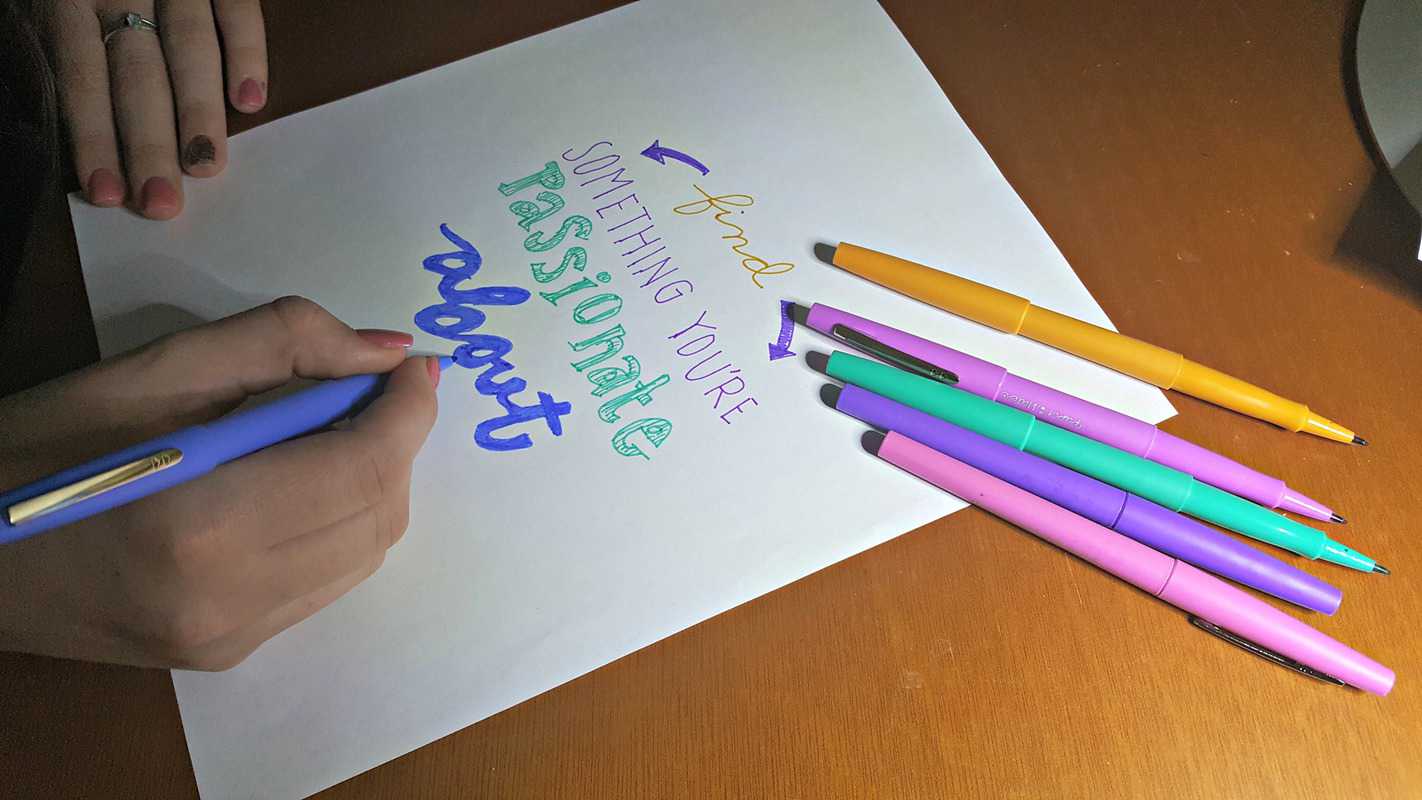 Back-To-School Smells Fun with Mr. Sketch!
My kiddos can't believe I remember Mr. Sketch. Such a fun brand for Back-To-School. It's definitely my kids' favorite brand.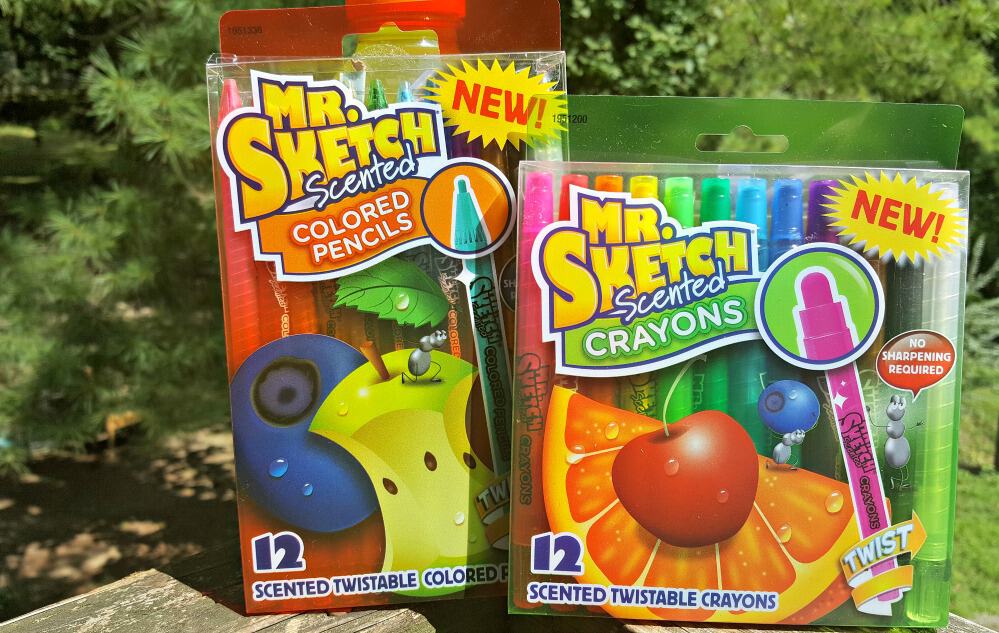 Mr. Sketch Scented Twistable Crayons:
The fun never stops thanks to a unique twist design of Mr. Sketch Scented Twistable Crayons that eliminates the need to stop and sharpen.
Mr. Sketch Scented Colored Pencils:
Mr. Sketch Colored Pencils are loaded with juicy scents spark creativity by engaging all the scents with a twist design that means you never need to stop to sharpen.
The Lunch Bell Brings Rubbermaid's Brilliance Lunch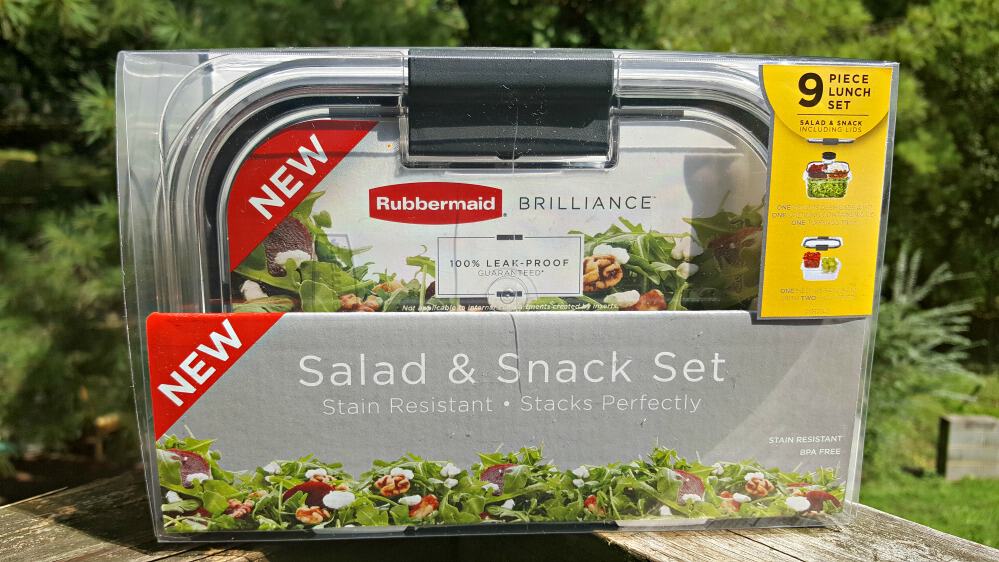 Go ahead, Mom. Send them off to school with a healthy lunch. Rubbermaid's pristine 100% leak-proof* food storage container, BRILLIANCE, comes perfectly designed for ready-to-go meals and snacks.
*Not applicable to internal compartments created by inserts.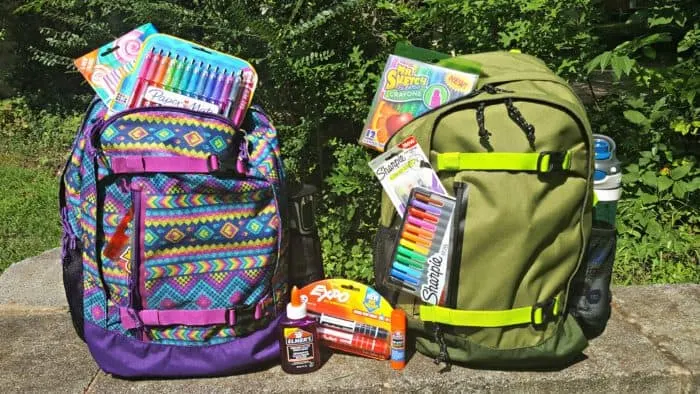 Make this year the #BestOfBackToSchool with these great brands that offer quality and creativity!